17 November 2016
Cumbria Tourism announces brand partnerships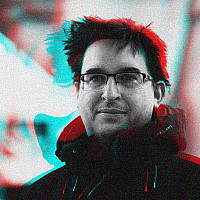 Cumbria Tourism has announced a new partnership aimed at boosting its recently launched winter marketing campaign.
The campaign is aimed at promoting the county as an year round destination.
Outdoor retailer Black's has signed up to the drive between now and the end of March.
They will be one of the businesses involved in the activities along with HF Holidays, Stagecoach, Lakelovers and the Lakes Culture.
The campaign will feature digital marketing, competitions and magazines adverts showing that the Lake District, Cumbria #istheplacetobe this winter.
This latest news follows the launch of Cumbria Tourism's Love Cumbria rewards card aimed at giving people a range of special deals and discounts to incentivise more visits during the traditionally quieter winter season.
"The Lake District is one of the most scenic regions of the country, offering beautiful villages and a range of walks through stunning countryside no matter what the season.  It's an all year round destination and we are keen to support Cumbria Tourism in its campaign to help raise awareness and encourage more visitors to the area during the winter months," stated Lee Bagnall, managing director of Blacks.