22 August 2016
Elmwood creates branding for Yorkshire guitar maker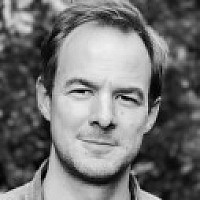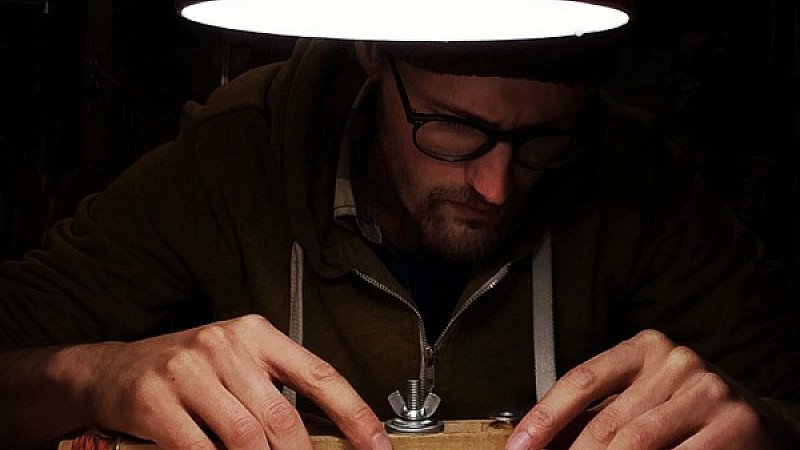 Design consultancy Elmwood has created a visual identity for Yorkshire-born acoustic guitar maker Tom Sands.
Originally from Ripon, Sands started out as a cabinet-maker producing bespoke furniture, but a lifelong fascination with guitar-making led him to Oakland, California.
At 30 he secured a prestigious two-year apprenticeship with San Francisco based master craftsman Ervin Somogyi – one of the world's very first professional luthiers, who rewrote the rulebook on acoustic guitar building.
Tom Sands guitar maker at work
After qualifying, Sands needed his own brand identity to help establish himself as an independent luthier.
Joe Cooke, designer at Elmwood, said: "We wanted to create an identity that captures the elegance of his guitars, and we wanted Tom to be at the heart of the design.
"Most of Tom's peers have neglected to build a truly strong brand, relying on headstock and bridge shapes as brand identifiers, so there was an opportunity to craft something beautiful that can be inlaid into each finished piece.
"We used natural, flowing shapes to craft Tom's initials into a guitar monogram, reflecting the personal, bespoke nature of his work."
Sarah Dear, managing partner at Elmwood, added: "It's fantastic to have the opportunity to apply our creativity to projects for independent craftsmen and global brands alike. Maintaining a varied mix of work is a vital part of keeping our designers inspired... and even better when the client is Yorkshire born and bred!"
Sands said: "I love the final monogram and am really proud to put it on all my guitars. It gives me the stand out and credibility needed to set me on course for achieving my ultimate goal of producing world-class instruments in a more sustainable way."