06 July 2016
Gyro opens new office after signing 10-year Exchange Quay lease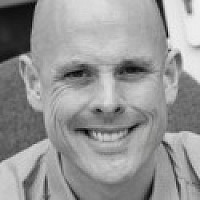 Gyro has moved into a new 4,000-square feet purpose-built office at Exchange Quay after signing a 10-year lease.
The office was designed specifically for the Manchester company by local firm ADT Workspace and is just one floor below Gyro's current office.
MD Danny Turnbull said: "The momentum continues to build for gyro Manchester, and staying within such a vibrant part of the city will only amplify us further on all fronts."
Exchange Quay has recently been through a multimillion-pound refurbishment program and gyro follows other longstanding tenants like Sage in renewing their leases within the complex.
Gyro represents clients including Les Mills, Marshalls, Parasol, Du Pont and the University of Salford.