11 May 2016
Fig Creative wins RISCO trade brief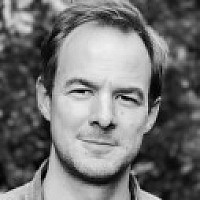 Fig Creative has been appointed by RISCO UK, one of the market leaders in cloud-based security solutions.
The Glossop-based agency will deliver creative design and marketing services across trade channels to increase brand awareness and engage key influencers.
RISCO is a leader in cloud-based security solutions
It's already begun work implementing new messaging and branding.
Anna Royds, head of marketing UK & Ireland for RISCO UK, said: "Fig understands that building a high level of trust with customers is key for RISCO, and their approach to increase our brand's visibility in the marketplace underpinned by our proven solutions and expertise has impressed us from the outset of our working relationship."
Tom Lay, account director at Fig, added: "The entire team here at Fig is incredibly excited by the prospect of working further with this innovative and dynamic market leader and we can't wait to see how the brand evolves as we continue with our marketing partnership."
Fig Creative has previously helped to rebrand National Stage Technology and also worked with Cottage Delight on a series of specialist food ranges.