21 March 2016
Newcastle City Council saddles up with Media Agency Group for cycling campaign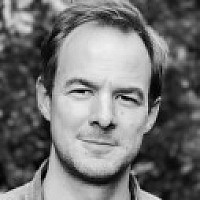 Media Agency Group has teamed up with Newcastle City Council to launch a new out-of-home advertising campaign in the city centre.
One of the sites for the cycling campaign
Six-sheet ads are currently on show promoting the council's 'Cycling in the City' campaign, encouraging people to get on their bikes and to get active.
The ads can be spotted across Newcastle, catching the eye of motorists and pedestrians in some of the city's busiest locations. Cycling in the City is aiming to make cycling a fun and viable choice for people in the city to get around and make cycling a part of their everyday lives.
Newcastle City Council is also coordinating a Facebook competition to promote the campaign.
Newcastle Council's Elaine Wilson, who devised the campaign, said: "It's been great to see Newcastle residents' positive response to our Cycling in the City campaign and we're hoping to extend this into more campaigns and events in the summer to help everyone to get back on their bike!"
John Kehoe, MD of Media Agency Group, John Kehoe, added: "Out of home advertising is a great way to reach an on-the-move audience and it's brilliant that the council are encouraging residents to get involved by integrating the campaign with a social media competition."