02 March 2016
Jaywing teams up with Imperial College to investigate consumer behaviour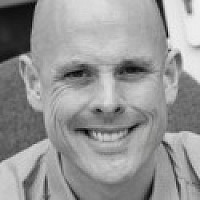 Marketing and data science specialist Jaywing has announced a collaboration with London's Imperial College to investigate consumer behaviour and emotional responses to marketing.
The Sheffield company will use the College's Data Observatory facility to apply controlled scientific research and analysis as a way of understanding and predicting how audiences react to marketing stimuli.
Imperial College researchers will work alongside Jaywing's creative and 60-strong data science teams.
The programme will apply technologies such as functional magnetic resonance imaging, electroencephalography and steady state topography to measure brain response and changes in physiological state.
It is hoped the results of the study and newly explored methods can be integrated into future campaigns.
Martin Boddy, CEO of Jaywing, said: "We are at the forefront of a step change in how we use data in marketing.
"This collaboration will enable us to form a scientific framework to predict emotional responses to marketing stimuli and understand how to translate immediate response into long-term brand advocacy."
Yike Guo, founding director of Imperial College's Data Science Institute, added: "Data is the world's largest and fastest growing resource.
"As consumers, our use of technology means that so much of what we do generates data.
"Harnessing the power of this amazing resource to provide new and meaningful insights is what data science is all about and why Imperial College London has established the Data Science Institute."