02 September 2015
LOVE creates sky high experience at O2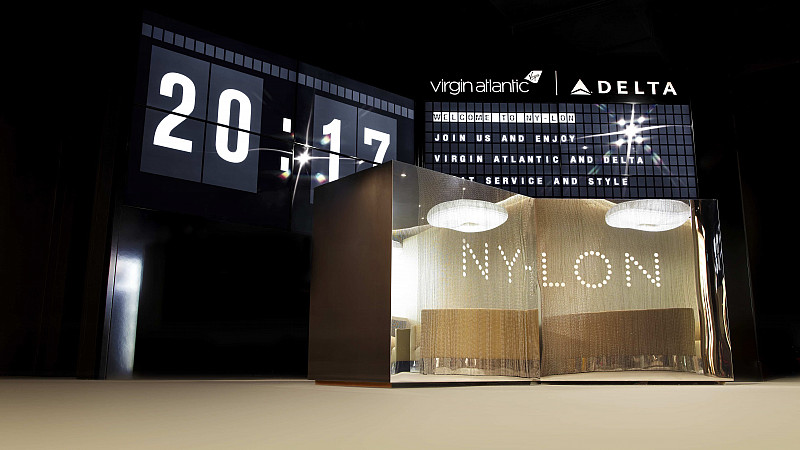 NY-LON departure board
Manchester's LOVE has launched the results of its latest creative work - a new NY-LON lounge bar by Virgin Atlantic Airways and Delta Air Lines, at London's O2 arena.
LOVE was appointed by the airline partners following a three-way pitch with a brief to take the airlines' knowledge of air travel and take it to more than 6000 square feet of space at the O2.
Inspired by trans-Atlantic flights connecting New York and London, NY-LON lets visitors enjoy the design and style of these two great cities in one stylish space.
CEO Trevor Cairns said, "Our aim was to create a space that through its aviation-led design tells the brands' stories but also through its function makes the most of the commercial opportunity. Of the 10 million visitors to London's O2, only 2 million are attending an evening show. The rest will visit at other times so it was important to create a flexible space where both sets of audiences can enjoy the luxury of air travel, day or night, with their feet firmly on the ground."
Highlights of The NY-LON lounge include its own hidden door to NY-LON's Secret Meeting Room which offers an 'exclusive and intimate space' for people to meet, eat, drink and enjoy dedicated service.