19 June 2015
Fluid wins competitive pitch for Newcastle Under Lyme College contract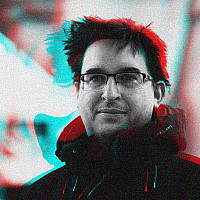 Fluid has been appointed by Newcastle-under-Lyme college, following a competitive pitch process.
The Macclesfield agency will be designing and delivering its 2016/17 prospectus, so that it has a "greater impact" with students and their parents.
"NULC was looking for a well researched and creative approach.  Fluid's proposed creative concept was a complete departure from what we have done before, and we are really excited to see how this translates into our 2016/17 campaign," said Jinny McDonald-Matthews, marketing & PR manager of the college.
The college has more than 3,600 full-time students and is planning further expansion this year, including an outdoor learning centre in the Peak District.
"The team have a real passion for the work they do and this was clearly recognised by the College who are not afraid of trying a different approach in their communications," added Tom McDonnell, managing director of Fluid.