27 February 2015
Sanderson Weatherall appoints Brand8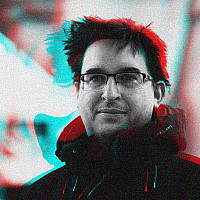 Chartered surveyor and property consultants, Sanderson Weatherall have appointed Brand8 following a 4-way pitch.
Rastrick & Smith
The Leeds agency will provide integrated media relations, content marketing and social media services across the firm's 9 regional offices.
"Our objective was to find a PR agency with the capability to represent the firm effectively regionally and nationally, and work with our partners around the country," explained Sanderson Weatherall partner and head of marketing, David Rastrick.
"In addition, we wanted to appoint an agency with strong strategic thinking, an innovative approach to PR and genuine business acumen. Brand8 PR was able to demonstrate all of those things during the pitch process."
Until this appointment, the company employed separate, regional PR agencies for each office.
"The firm is ambitious, highly capable and offers a range of related services that many of its competitors do not, such as architecture," added Brand8 PR managing director, Rob Smith.
"Our primary role is to build upon these foundations by further raising awareness of Sanderson Weatherall's distinct, integrated proposition regionally and nationally within the sectors in which it operates. We're looking forward to helping the firm achieve its commercial objectives."