03 December 2014
ASA bans weight loss ad featuring former Corrie star Denise Welch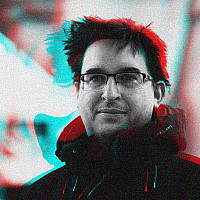 The Advertising Standards Authority has banned an advert for a weight loss programme, which featured the former Coronation Street actress, Denise Welch.
The social media page for LighterLife featured "before and after" images of Welch, stating the she "lost 2st in just 2 months." This appeared alongside other before and after photographs of women.
However, a complaint was made about whether Welch had lost weight more quickly than advertising rules deemed to be safe.
LighterLife UK argued that their clients took an initial medical screening and assessment before starting or restarting any programme. They added that they understood that under NICE guidelines, that a diet of less than 600kcal a day should only be used under clinical supervision, but that its programme was greater than this, and that those who required medical supervision received it, in line with their company policy.
They continued in a statement: "all legal requirements in relation to their programmes were complied with and that recognised best practice, together with ethical and responsible standards and procedures, was followed."
However, the ASA ruled that it did breach its rules on Weight Control and Slimming:
"We understood that Denise Welch had been classed as overweight when her weight loss programme began and also that her waist circumference was very high, which put her at high risk of health problems.
"However, the Code specified that for those who were normally overweight, a rate of weight loss greater than 2lb a week was unlikely to be compatible with good medical and nutritional practice.  While we understood that LighterLife had given an account of the actual rate of weight loss experienced by Ms Welch, we noted the rate advertised was greater than 2 lb per week.
"We had not seen evidence to demonstrate that the rate of loss experienced by Ms Welch was compatible with Code requirements."
As such the ad must not appear again in its current form.