20 November 2014
Approach wins 12 way pitch for architecture firm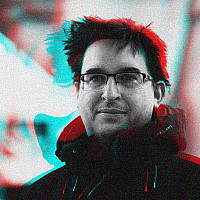 Approach PR has won a twelve-way pitch for local Lancashire architects Croft Goode.
The Ilkley-based agency has been brought in to raise the firm's profile regionally and nationally through trade media relations, social media and event management.
 
"Approach has a proactive nature, which we picked up at the beginning of the selection process, but the team also brought an element of fun to the interview process, which our studio warmed to as well," explained Daniel Keppler, senior designer at Croft Goode.
 
"We are delighted to appoint Approach PR as our new agency and look forward to working with them in the future."
Croft Goode was founded in 1994 by David Croft and Michael Goode and one of Approach's tasks will be to launch a 21st anniversary campaign next year.
"The opportunity to showcase its expertise and creativity to new and far-reaching audiences is something we're excited to be involved in," added Katy Barraclough, senior account manager at Approach PR.