18 July 2014
International assignment as Bigtank cruises through Europe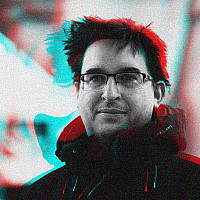 Manchester's Bigtank Productions has been commissioned to make a corporate video for Canadian cruise company, Journeys By Jerry Van Dyke.
The production team will be filming its European cruising tours for 3 weeks this August.
Rob Hallam, managing director of Bigtank explained that the contract came through word of mouth, after a previous client, Golden Eagle Luxury Trains recommended them.
"We are thrilled to have been approached by one of Canada's leading independent travel companies to make a film about such an amazing European journey," he said.
"Special thanks must go to Tim Littler of Golden Eagle who recommended us so highly — we're hoping that Jerry Van Dyke will continue this theme, and be recommending us to another travel company after we deliver the film for them — it's a great way to see the world!"
Bigtank is run by brothers Rob and Brad Hallam.