05 July 2013
Smith & Smith partners with inbound marketing firm HubSpot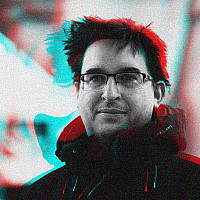 Smith & Smith PR says it will be at the "forefront of a significant change in online marketing" through a new partnership with Hubspot.
Hubspot provides all-in-one inbound marketing software and Smith & Smith has become the first partner of its European office.
"HubSpot is revolutionising the marketing industry in America by championing the value of content-led campaigns, something that we have long advocated here at Smith & Smith when formulating PR strategies," said managing director, Nathan Smith.
"Becoming HubSpot Europe's first partner puts us at the forefront of what promises to be a significant change in the way UK and international businesses market themselves online. We're excited at the possibilities this agreement opens up for both existing and potential clients, and the measurable results in terms of leads, contacts and customers that HubSpot's powerful solution allows us to deliver."
Based in Cambridge, Massachusetts, Hubspot says that it helps around "8500 companies in 46 countries attract leads and convert them into customers." Its software platform includes blogging and social media marketing, SEO, web management, lead management, analytics, email marketing and marketing automation.