06 June 2013
SKV Communications confirms place on Government PR roster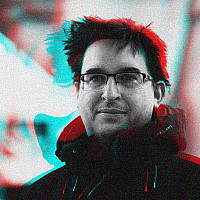 SKV Communications has confirmed that it is the only Northern agency on the Government's 6-strong roster for public relations.
It was initially rumoured back in March that the Manchester-based agency had secured its place on the Government Procurement Service's Creative Solutions Framework, alongside Engine Group, Munro & Forster, Unity, Syndicate Communications and Consolidated.
In total 59 agencies applied to be part of the framework, which was introduced to consolidate the Government's buying power.
"We are delighted to have been ranked highly in the GPS evaluation process and to have won a place on the framework. At the Induction briefing at Cabinet Office, Whitehall, we were left in no doubt that Government communicators held the PR sector in Manchester and the North of England in high regard, and we are proud to be representing the Northern PR sector on the roster for large projects throughout the UK," said Andrew Spinoza, managing director of SKV Communications.
The contract lasts for 2 years, with an opportunity to extend this for a further 2 years.
Last month Leeds' Twentysix revealed that it was on the Government's digital creative framework, while Shaping Cloud in Manchester and Warrington's Ixis are on its G-Cloud III procurement roster.