06 March 2013
Midnight Burner to provide PR support for Henshaws Society for Blind People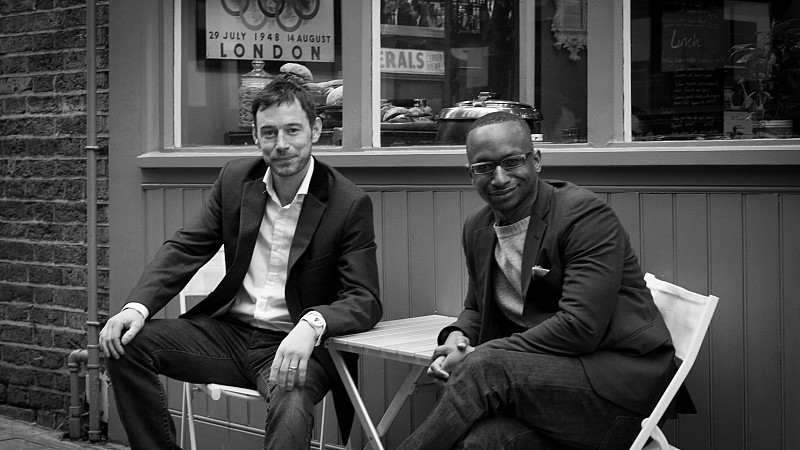 Midnight Burner has been appointed by Henshaws Society for Blind People, one of the oldest charities in the north of England, to provide PR support around key activity in 2013.
The charity, which celebrated its 175th anniversary in 2012, provides care, advice and training to anyone affected by sight loss – as well as supporting people with other disabilities.
The consultancy will provide PR, marketing communications and fund-raising support, initially focused on the launch of new IT facilities at Henshaws College in Harrogate.
The charity was founded in 1837 after Oldham businessman Thomas Henshaw left £20,000 in his will to the development of a 'blind asylum.'
Christopher-Ansari and Amourdedieu
Today the charity works across the North of England, with centres and communities in Harrogate, Knaresborough, Manchester, Merseyside and Newcastle.
Midnight Burner was launched in January by former PlayStation executive, Carl Christopher-Ansari and agency head Paul Amourdedieu.
The consultancy has opened offices in Dock Street, Leeds, and in Islington, London.
Christopher-Ansari worked at Kiss FM and the NME before moving to PlayStation in 1999 where he subsequently held a number of senior marketing positions and he oversaw a number of notable marketing initiatives including The PlayStation Season of art and 2010's 'Game Runners'.
Amourdedieu began his career in London with Hill & Knowlton and then Freud Communications before he moved North to take up various roles with leading brands including the National Lottery, Sainsbury's, B&Q and the Football Association. Most recently he has worked with Acceleris Marketing Communications and headed the Hilton Hotels group and Big Lunch team at Golley Slater North.
He is also deputy chair of the CIPR in Yorkshire and Lincolnshire.
The consultancy added that they are already working with brands in the FMCG, leisure and entertainment industries and researching changing customer behaviour in the hotel and hospitality sector.