28 September 2017
Moneysupermarket remains most the complained about ad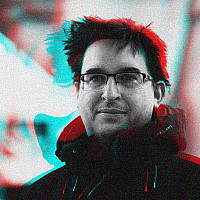 Moneysupermarket has retained its title as having the UK's most complained about advert.
"Dave"'s dance off against a squad of builders received 455 complaints, with viewers saying that it was offensive, overtly sexual, had the potential to encourage hate crimes and also that it was "possibly homophobic."
Despite this, the Advertising Standards Authority ruled that its content and tone was unlikely to provoke offence.
Earlier this year, Cheshire-based Moneysupermarket managed to take the first, second and fourth place in ASA's most complained about adverts. 'Dave' has since been replaced by Masters of the Universe characters.
According to the latest figures from ASA, television commercials are the most complained about adverts, but more digital adverts are being challenged.
The focus of TV complaints tends to be offence, while online is about them being misleading.
In total there were 5127 complaints about 2272 television adverts. Online had 4062 complaints about 3852 adverts.
3034 adverts were amended or withdrawn over the 6 month period, up 88% compared to the first half of 2016.
Men are more likely to make a complaint than women - 59% to 38%. Men will focus on ads being misleading, whereas the majority of complaints from women focus on harm and violence.
"We're spending more time online, but the mass audience of TV ads means they continue to generate the most complaints.  Online ads account for the greatest number of individual cases, with the majority being companies' own advertising claims on their own websites and social media spaces," explained ASA chief executive, Guy Parker.
"Whatever the issue and whatever the medium, we should all be able to trust the ads we see and hear.  If an ad is wrong, we're here to put it right."