21 September 2017
Hull KR launches new kit with 200 litres of paint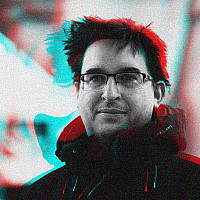 Manchester production company Three Degrees West eschewed CGI to cover Hull KR players in paint for the team's kit launch.
The Paint The Town Red promotion used 6 first team players and 200 litres of liquid to create video and stills imagery.
It was directed by advertising photographer Paul Cooper:
"I entered the world of advertising photography due to the diverse creative opportunities it would lead to however, I must admit that I'd never experienced such a messy but fun shoot, the players were great sports despite being literally covered head to toe in paint, and doing it over again several times.
"Thankfully the resulting look photos look spectacular and the video has got an amazing response with some amazing slow motion footage which has really engaged the fans and help drive shirt sales."
You can view the behind the scenes video below: