31 August 2017
American marketers on trade mission to North of England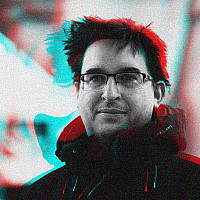 Marketers from New England will be travelling to Manchester, Leeds and Newcastle next month to build international relations.
The event is being led by the British American Business Council of New England (BABCNE), alongside the British Government's consul general, Harriet Cross.
The delegation includes a number of American media firms, including the CEO of Boston-based Wallwork Curry McKenna. There will also be business development, PR and video production agencies from Massachusetts.
"We are here looking for UK clients who want to get advice on marketing in the US, but also to forge some long term relationships with UK agencies who might need US partners, just as we sometimes need support for UK campaigns," explained Rick McKenna.
The tour begins in Manchester on 18th September, before going on to Leeds and Newcastle.
"The relationship between the UK and USA has never been more important for businesses on both sides of the Atlantic, and this is a chance for media agencies in Manchester and Leeds to meet potential partners in the USA," added Paul Snape of Appeal PR and Great British Marketing.
According to BABCNE previous trade missions have led to New England companies setting up operations in the North East of England.