03 February 2016
"There really was something for everyone": A review of the ProlificNorthLive expo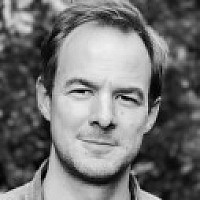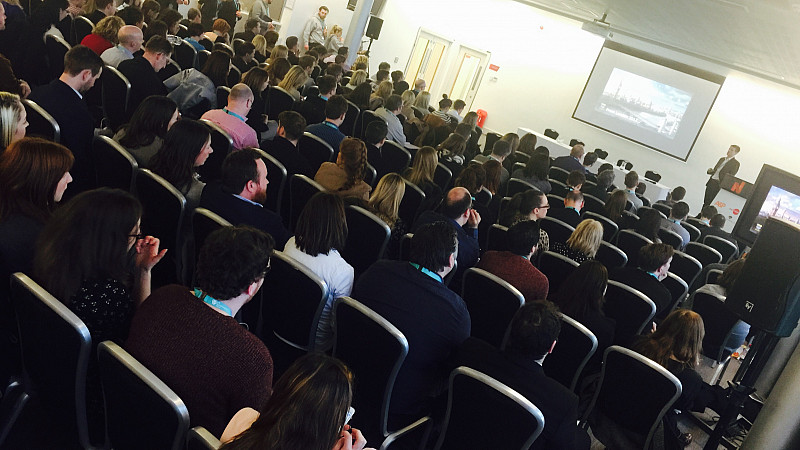 Over 2,000 attendees, 100 exhibitors, 60 company presentations, 30 speakers... and one fantastic, inaugural ProlificNorthLive.
Perhaps it was the dizzying array of stands, talks, workshops, presentations and other sessions taking place within the suites and rooms located throughout the sprawling Emirates Old Trafford.
Or perhaps it was simply the exhilarating opportunity, in our digital and remote world, to talk, shake hands, look people in the eye, enjoy lengthy discussions and make a pile of new contacts.
Either way, judging from the overwhelmingly positive feedback, the day was a roaring success. "Fabulous", "tremendous", "amazing", "wonderful" and "awesome" were some of the many words used on Twitter, but we can't really put it better than Smoking Gun PR's Rick Guttridge, who wrote in a blog:
"Everyone will have their own take on the highlights, but with a great variety of exhibitors from the BBC to Mustard Research (and its delicious ice cream parlour), drone cameras suppliers to virtually every marketing discipline under the sun, added to top notch speakers running all day in the various lecture rooms, there really was something for everyone."
The general buzz on the day was such that the hashtag, #PNLive, was trending on Twitter for over 13 hours. At one point it sat ahead of #PepGuardiola and just behind #Trump.
There were so many highlights that it's difficult to cover them all here, so we'll post a few tweets below that give a good overview of some of the action from the day.
A huge thank you to our event partners once again - Smoking Gun PR, A&P, mclcreate and Steamhaus - and to all those companies and organisations that exhibited and in some way engaged in the day.
We'll be in touch with details very soon of our plans for a TWO-DAY event in 2017.
ProlificNorthLive was created and delivered by Prolific North and Don't Panic Events.
That moment when you wake up and realise that #PNLive is here. pic.twitter.com/FmKMoJuK2a

— ProlificNorthLive (@ProlificLive) February 2, 2016
A fun and exciting day is coming to a close #PNLive... Thank you to all who came along! #havasvillageMCR pic.twitter.com/7O9OZUUMjr

— Havas PR UK (@theprblog) February 2, 2016
We had a brilliant time at #PNLive yesterday. Thanks to @ProlificNorth @ProlificLive for having us – see you next time!

— Event Stream Live (@EventStreamLive) February 3, 2016
We're sure he's quaking in his blue suede boots. #PNLive #OverheardAtPNLive pic.twitter.com/dBORNMDzSb

— ProlificNorthLive (@ProlificLive) February 2, 2016
Thank you @ProlificNorth for a fantastic day yesterday, #expo and various talks and events were fantastic #PNLive pic.twitter.com/JIi67tO4NG

— Ewe Agency (@EweAgency) February 3, 2016
Great company/companies at #PNlive today. We even got a sneak peak inside the Tardis... (Or did we??) #TeamBaltic ✨ pic.twitter.com/amjKjZ07Oo

— Baltic Creative (@balticcreative) February 2, 2016
Brilliant advice from the keynote speakers at #PNLive on how content should be authentic, disruptive and challenging to be effective

— Citypress (@citypress) February 2, 2016
A wonderful assembly of an incredibly diverse & talented agency scene. A round of applause for @ProlificLive - they bloody did it. #PNLive

— Michael Di Paola (@MichaelDiPaola) February 2, 2016
Very Impressive showcase presentation this morning from Tony Prosser @RealtimeUK today #PNLive @ProlificNorth pic.twitter.com/anyNo8Cg4F

— Creative Lancashire (@CreativeLancs) February 2, 2016
As a parting gift from us, here's a snapshot of everything you've been tweeting about today. Nice work. #PNLive pic.twitter.com/RrKZLuWoBI

— ProlificNorthLive (@ProlificLive) February 2, 2016
.@bryan_phc is sharing his views in the Keynote right now. #PNLive pic.twitter.com/9SWKI6jDmz

— ProlificNorthLive (@ProlificLive) February 2, 2016
Standing room only listening to BBC Sport editor @StuartRowson at #PNLive pic.twitter.com/RiupelilxD

— David Prior (@dmhprior) February 2, 2016
When it comes to content, @BBCSport's @StuartRowson's message is clear. The audience is in charge. #PNLive pic.twitter.com/h6RYGPTIwl

— ProlificNorthLive (@ProlificLive) February 2, 2016
Thanks for keeping us all going with @venndigital cupcakes this afternoon! Great to meet you guys :) #PNLive pic.twitter.com/0rEcRMTM1R

— PixAngels Marketing (@PixAngels) February 2, 2016
Popcorn at the ready - -it's @picturehouses mobile cinema time. Strictly no back row snogging. #PNLive pic.twitter.com/tBDvMrvrJP

— ProlificNorthLive (@ProlificLive) February 2, 2016
Packing away after a very long day @ProlificLive #IceCreamCraziness #PNLive pic.twitter.com/7rZqJj9OtK

— Mustard (@MustardResearch) February 2, 2016
Pop by stand 61 to check out @HEInventions' immersive showreel floor projection feat tenants' content #PNLive pic.twitter.com/vZylugwvqp

— The Sharp Project (@sharpproject) February 2, 2016
3000 registrations, 100 exhibitors, 60 companies, 30 speakers. Who's top of your list at #PNLive? pic.twitter.com/SMcOFA8jeM

— ProlificNorthLive (@ProlificLive) February 2, 2016
We've waited ages to say this. #PNLive pic.twitter.com/JHFmFgCjPT

— ProlificNorthLive (@ProlificLive) February 2, 2016
So many businesses to have further conversations with, following on from yesterday's @ProlificLive! #PNLive pic.twitter.com/Y4ZEbb7fTd

— mclcreate (@mclcreate) February 3, 2016
Had an amazing time @ProlificLive yesterday. Well done to everyone involved. Met some great people & took away lots of great ideas #PNLive

— Beckie Kinsella (@BeckiePlusDane) February 3, 2016
@ProlificLive was fantastic. I left buzzing; a big reminder of why I love my job and the industry I'm a part of. Simply awesome! #PNLive

— Benjamin Carroll (@lacienegasmile) February 3, 2016
Good morning, hope everyone enjoyed #PNLive as much as we did! Met some amazing people and generally a brilliant event by @ProlificLive !

— One Agency Media (@OneAgencyLtd) February 3, 2016
Thoroughly enjoyed @ProlificLive. Great takeaways from the talks and exciting chats to be had with exhibitors. Congrats on a great 1st event

— Jonathan Wilson (@AppitizedJon) February 2, 2016
Fab day @ProlificLive #PNlive well done all! Busy networking, chatting and listening to fab talks. Well done all!

— lisahillbilly (@lisahillbilly) February 2, 2016
Paul Newman from the Peel Group dropped by to tell us about the exciting times ahead for @MediaCityUK. #PNLive pic.twitter.com/LSKLp5I0gZ

— ProlificNorthLive (@ProlificLive) February 2, 2016
Some pics from yesterday's #PNLive pic.twitter.com/LlWsCUqCQD

— Karim Laljee (@mrkazlaljee) February 3, 2016
We had a great day at #PNLive with @BPIF @ThisisProCo @GlossopCartons pic.twitter.com/rLIq4mQkXO

— CDi Yorkshire (@CDiYorkshire) February 3, 2016
Bowled Over attending your event and venue today- well done! @ProlificNorth @ProlificLive #PNLive pic.twitter.com/BanD1UXDUA

— eye4photography_uk (@eye4photo_uk) February 2, 2016
Well, what a fantastic day! Lots of lovely people came for a chat! Thanks @ProlificLive for a great event! #PNLive #cantfeelmylegs

— Glued_films (@gluedfilms) February 2, 2016
BBC Marketing and Audiences presenting now in the BBC suite. #PNLive pic.twitter.com/RvJJci3GpH

— ProlificNorthLive (@ProlificLive) February 2, 2016
Do you agree with @yossierd? #PNLive pic.twitter.com/KNaca4slTy

— ProlificNorthLive (@ProlificLive) February 2, 2016
That's a wrap! Safe trip home, everyone. See you next time. #PNLive pic.twitter.com/OsGebKrJnL

— ProlificNorthLive (@ProlificLive) February 2, 2016