18 July 2022
A Week in My Life: James Wilkinson, CEO, Zuto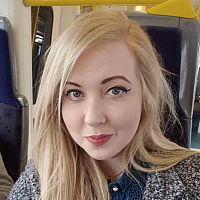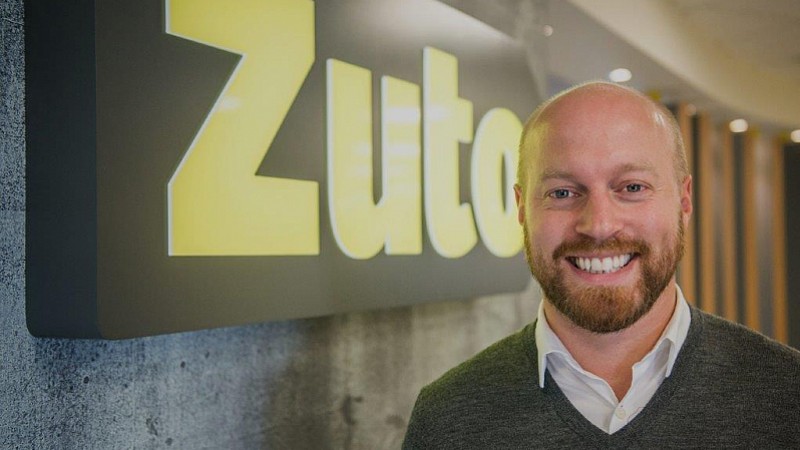 James Wilkinson is CEO at Manchester-based car finance marketplace Zuto.
He co-founded the company in 2006 with a vision to change the way people finance their cars and to give the power back those looking to buy a car.
With an existing headcount of 400 staff, the company recently revealed plans to expand its headquarters and hire an additional 150 staff across the North West over the next six months. 
To date, Zuto has secured £17m investment from Scottish Equity Partners.
We found out how a recent week in his life went.
Monday
I start the week with a swim in a lake close to my house around 5.30am. I tend to do this every other morning when I can. I'm not a great swimmer even though I've been doing it for a few years, but it clears my head and lets me sort my thoughts out of the day. I love this time as there is little time to think about anything else, so it helps create a sense of mindfulness. Then I'll head into the office - today I'm heading to our Manchester city centre office. I really enjoy the walk once I've parked up and I pick up a coffee from my favourite coffee shop Federal.
I love speaking to the people in there, there is a real sense of local community. I get my energy from being around people, so I like to be in the office when I can. I feel a big part of my role is to set the culture at Zuto - it's really important to make an effort to be present and talk to people on a personal level. We chat about all sorts of things – I think it's important to be transparent with the team and share what's happening in the company. If everyone knows what's going on, they'll have more chance to make an impact. When I get home from the office my phone is turned off! I want to make sure I'm present with my wife Kate and my girls Nelly and Betty. One of my goals is to be 'all in' with the kids when I'm with them and enjoy spending quality time with them.
Tuesday
I've been invited along at short notice to speak at a conference in London on Thursday. So today I'll be spending time on that, preparing what I want to say as I'll be speaking to over 650 people which is a daunting thought!
Today I've also got a session with my coach – this will be a tough but positive session. I have a coaching session every other week to keep me balanced and chat through my emotions, particularly around my 12-year-old son Jimmy. Jimmy has a rare condition called Prader-Willi syndrome and last year Kate and I made the difficult decision to send Jimmy to a residential school to help with his development.
This has been really challenging, so I make sure to carve out time to have a facetime call with him every day when he finishes school. Having Jimmy live away is bittersweet, as it allows us to spend more time with the girls and it's changed our family life completely – as when he is at home, he dominates things due to the support he needs.
Wednesday
I'm still spending a bit of time prepping for the conference that I'm speaking at tomorrow. I've written down the main points I want to get across and I've been practicing this at home. Then I'm travelling down to London on the train, ready for the event tomorrow. While I'm there this afternoon I'll meet one of our partners to discuss our relationship and future opportunities. I love meetings like this, chatting about the future and the exciting things we're working on that will continue to drive our growth.
On the journey down to London, I'll either read a book or listen to a podcast. The books and podcasts I like tend to be ones that give me inspiration and are relatable. I love a biography, or a founding story. My favourite books are 'The ride of a lifetime' which is all about the Disney story, or 'Shoe Dog' from the creator of Nike.
Thursday
Today's the day of the conference. I'm sharing Zuto's founding story and our journey to B Corp certification at The High Growth Conference, hosted by the BVCA. The British Private Equity & Venture Capital Association (BVCA) are the industry body and public policy who advocate for the private equity and venture capital industry in the UK. It's a great opportunity to discuss our approach to building a business we can all be proud of and raise awareness amongst the audience.
I had some great conversations afterwards, and it's great to see that ESG is becoming more and more of a focus, with many companies want to make a difference. It's something we're passionate about at Zuto after recently gaining B Corp certification. We were delighted to join the growing number of businesses that acknowledge a higher purpose, beyond just growth and profitability. Becoming a B Corp is the single proudest thing that has happened at Zuto.
Friday
I love spending time with the team, so every Friday morning I head into the office and we have a walk around Manchester. This is something we started doing during the pandemic when we couldn't meet in the office and we've stuck with it. The team are there to support each other, so at the end of each week, we discuss how everyone's week has gone. I think this is really important, to help build a team that can be vulnerable in front of each other as this builds trust for when it really matters.
I also spend some time with our investor Scottish Equity Partner (SEP) who are supportive with whatever we want to do. We have a great relationship with them.
When I get home, I can't wait to spend some time with Kate and the kids and unwind after a busy week, ready to go again next week!