20 April 2022
What I've Learnt: Mark Sellers, Managing Director, TalkTalk Business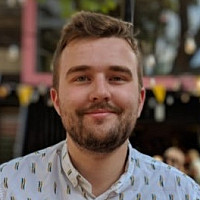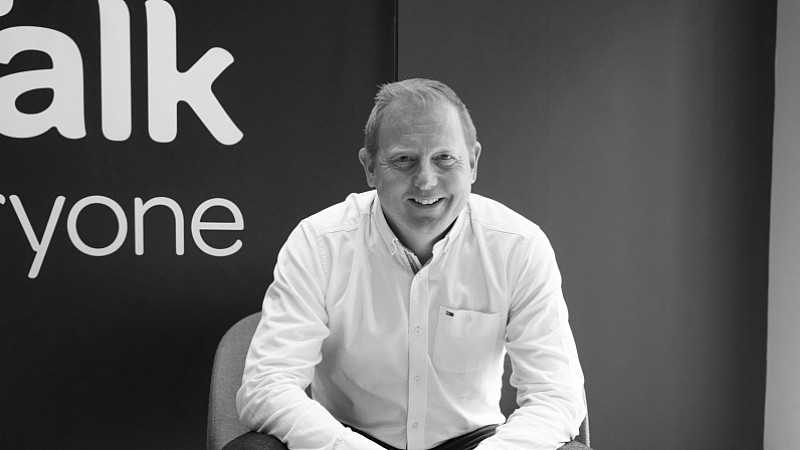 Mark Sellers was made Managing Director of TalkTalk Business in January 2021, having held the position on an interim basis in 2020.
He joined TalkTalk in 2016 as Head of Financial Planning & Analysis, moving to the B2B arm of the telecoms provider in 2019 as Commercial & Finance Director
Previous roles he has held in his career include as Shop Direct's Head of Planning & Reporting, Group Strategy & Financial Planning Manager at Findel, and Supply Chain Director at Kawneer.
We found out what sort of lessons he's learnt.
Which single daily habit or practice could you not do without?
I always make sure to take time out of each day to switch off and relax. Whether it's taking time with my family or working out, taking a breather and having a break helps me maintain a good work-life balance.
What's been your luckiest break?
Before I joined TalkTalk Business, I worked at manufacturer Kawneer as they went live on a new Oracle system across manufacturing and finance. I had only previously worked in finance in my career up to this point, but it was a case of all hands to the pump to help steer the business out of a crisis.
Three months later, and only six months after joining the company, I was asked by the MD to become Supply Chain Manager, and shortly after that, Supply Chain Director. I had to quickly learn on the job, as well as making sure our customers' interests were at the heart of everything we did.
I got great experience of how a business operates on a daily basis, and if it hadn't been for the Oracle project, I would not have had that opportunity.
What's your best failure?
Not getting that grades that I wanted at A-levels to get into my first-choice university. At the time, it felt like the end of the world but in reality, it taught me the importance of being well-prepared and committing to things 100%, no matter the obstacles.
What is the best investment you've ever made, either financial or time?
Financially, the best investment I've ever made is my family home. Stretching ourselves when our daughters were little was a real challenge, but it meant that we had the home we wanted, and we've been able to change and extend it as we've grown as a family.
I'd also say our family holidays are a really important investment. With two teenage daughters and a wife who works long hours in the NHS, spending time together is hugely important. Our holidays have always been a great time to switch off, remove ourselves from daily life and spend quality time together.
Which book would you recommend others to read and why?
I enjoy reading to relax rather than to learn, and most of my time reading is spent just before bed or on a sunlounger. I love thrillers, and you can't go wrong with a Jack Reacher, Harry Hole or Cormoran Strike novel.
In terms of non-fiction, I'd recommend 'The ONE Thing' by Gary Keller. It's all about focusing on how not to get overwhelmed by the daily bombardment of email and texts, or the constant juggle of work and family life, and how you can get more satisfaction and productivity from your working life.
What one piece of advice would you give your 21-year-old self?
Don't worry about what's out of your control and be as brilliant as you can be at what you can control.
Who or what has had the single biggest influence on your working life?
Ian Adamson, my old Managing Director at SSL International. I had the opportunity to work closely with Ian across our European, American and Russian markets when I was Head of Commercial Finance. I was involved in growing a global business with fantastic brands, joining as the business re-established itself through a turnaround to an eventual sale.
I gained so much experience from working closely with Ian. I learnt how he managed and motivated his people and leadership team and have tried to reflect that with the team here at TalkTalk Business.
I learnt when it was best to challenge, when to support, and when changes were needed. I learnt how to handle large acquisitions and product launches, and how to engage and build relationships with colleagues across different countries and cultures.
Tell us something about you that would surprise people.
I've performed at the Royal Albert Hall as part of a dance routine with shopping trollies to the music of St Elmo's Fire. I'm saying no more than that!
How will the COVID crisis change work for the better?
The pandemic shone a light on the importance of monitoring our mental health, particularly in the workplace. With hybrid and remote working on the rise, it's allowed so many people to strike a healthier work-life balance, something we really champion at TalkTalk Business.
Although I feel there is a great value in having a shared workspace, and there's definitely things that are better done face-to-face, it certainly feels liberating being able to work from home more often.
What does success look like to you?
Developing talent within the business and doing something that genuinely makes a difference to our customers' lives. If you don't have that sense of enjoyment and the right work-life balance, it's incredibly difficult to succeed.