17 March 2022
Where We Work: The Armstrong Partnership, Chester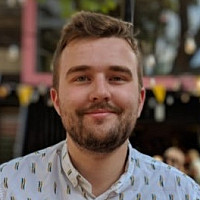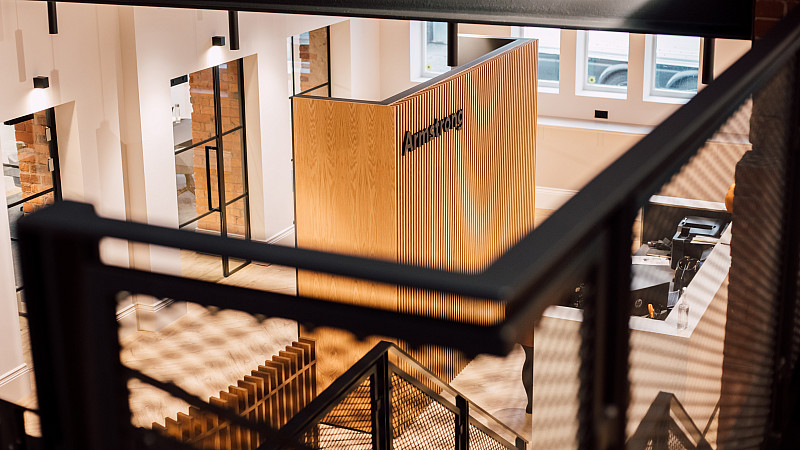 The Armstrong Partnership is a B2B marketing specialist which, in 2019, acquired the historic Old Post Office in Chester city centre which it has since fully renovated.
The integrated agency works with clients worldwide, supporting brands in manufacturing sectors including glass, industrial vehicles and building materials. It transforms technical messages into creative content, delivered through many channels to engage new audiences.
Its home in Chester has been transformed into a unique and stylish office, with 14,000 square feet of space available. Build in 1876, the building runs to four stories and has many original features including a red-brick façade.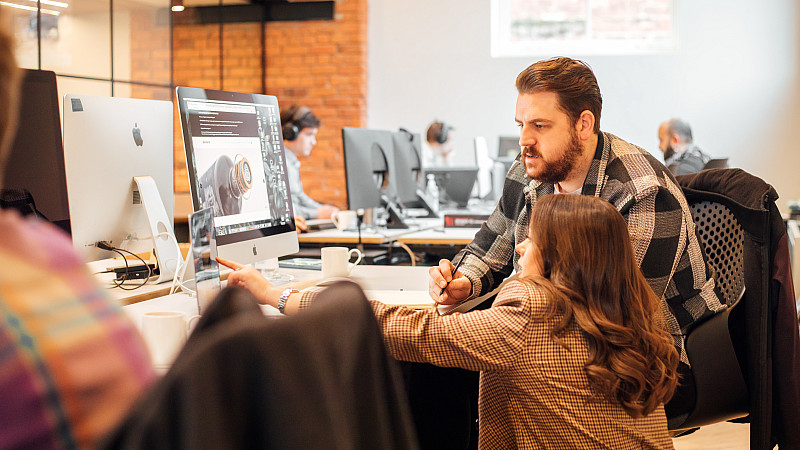 Nathan Ash, Chief Operations Officer, told us why moving to their new space was so exciting...
"The Armstrong Partnership has grown a strong portfolio of clients over 30 years. We moved into the Old Post Office building after lockdown following an 18-month renovation of this charming building to create a unique space that's been designed with our team and clients in mind.
"The building required significant investment to uncover and restore many of its original features. We have fully refurbished the building, which is a significant part of Chester's history to a high specification both inside and out. We were also keen to incorporate our clients' materials where possible to showcase the quality of their products.
"The agency itself is growing quickly and it's an exciting time to be working here - especially coming out of the pandemic. Many of us missed working together in a studio environment, and coming back to a totally new space has been a great motivation for everyone - it's given us all a fresh impetus."
Where is it?
2 St John Street, Chester, CH1 1DA
How big is it?
The Old Post Office is over 14,000 square feet of studio and office space spanning four floors.
We started by completely stripping out the building, which involved peeling back decades of alterations and taking the building back to a blank canvas which consisted of original brick, steel and timber elements. We wanted to create a space that would help the agency grow by encouraging the team to work as one, whilst also being sympathetic to the history of the property. We've created additional space to allow for further growth in the team - having grown by 20 people since we purchased the building. 
The studio has been designed to support interdisciplinary working, with an open-plan layout that features numerous break out and learning areas, as well as social spaces for the team to enjoy.
There's an amphitheatre used for seminars, client presentations and shared learning, and a purpose-built photography studio. 
There's also a social area on the mezzanine floor with a bar, pool table and banquette seating. This space provides a great place for team building, casual meetings and growing the Armstrong culture. There are weekly socials, a hairdresser that comes in on Thursdays, and often pizza deliveries at the end of the week.
The building has such a rich history, so it was really important to appreciate this and why so many of the original features - such as the safe and high ceilings - have been restored. 
As part of the refurb, we specified a number of products from our industrial sector clients, including a statement front door from Kawneer, Egger high pressure laminate products in the bar and kitchen, Clayton Glass in the windows, and Kerrock solid surface, which is distributed by Vink.
What happens there?
We have a large team of over 45 people and growing, so we offer all services in-house. Our client services team oversees client relations - they're always busy as we have clients all over the world, so it can sometimes require round-the-clock client conversations.
Because of the nature of the businesses we work with, our briefs are often really compelling as they require creative thinking to tell highly complex and nuanced stories in a new way, challenging quite traditional sectors to think differently. The scale of these briefs makes Armstrong a great place to work because we can really push our own boundaries creatively.
What sort of work goes on there?
We invest a lot of time researching and developing strategy for each of our clients, working with them to understand their market pressures and establish a proposition that sets them apart and will resonate with different global audiences.
Our creative teams can then get to work developing ideas for how we can tell these often complex stories with video, animation and design. 
Because we specialise in a select few sectors, our client services team do a fantastic job of getting to grips with these markets, which means we can help our clients pre-empt market changes.
We now have a large CGI and motion team and produce photorealistic animations for some very complex machines and processes. With multiple projects running through the studio, we're investing in a custom-built render farm to grow our capacity for the future. We're also expanding our web and 3D integration possibilities with product configurators and interactive product experiences that utilise both our CGI and web capabilities.
This is something that has grown in demand during the pandemic as travel has been restricted and remote demonstrations have become more commonplace.
Why is the workplace appropriate?
We designed the space with the agency in mind and we are fortunate to now be working in a place that is purpose-built for our needs. Having our own photography studio, for example, has been a game changer. 
We like to work as one team and we're very keen on opportunities to share knowledge and skills. So having an open plan office space and an amphitheatre for presentations and team updates is really valuable.
Team members of all levels are encouraged to share their latest work, and we host monthly 'Learning Lunch' workshops. It's a great way of building presenting confidence for more junior team members and we find that sharing work often sparks new ideas across other account managers or creatives.
We love being based in Chester. It's a beautiful city with a fascinating history and the atmosphere here is unlike any other city I've worked in. We're looking forward to also building a strong relationship with Chester University, where we can help offer students work placements and hopefully permanent jobs.
Who works there?
Armstrong has 45 staff, of whom 30 are creatives. The rest are either client services or agency management. It's a busy team, but it's a welcoming and encouraging environment. 
We actively encourage keeping the work/life balance in check and ensure everyone has chance to wind down at the end of the week. That's what TAP - The Armstrong Partnership bar - is for, and we generally congregate there on a Friday to decompress and start the weekend off right. 
We're continuously looking for new talent to support the fast growth of the agency. There's plenty of opportunity for personal and career development. We're also expanding our work with clients in the US and across Europe.