22 November 2021
A Week in My Life: Sarah Pawson, MD, Fruition IT and Fruition Consulting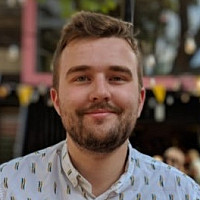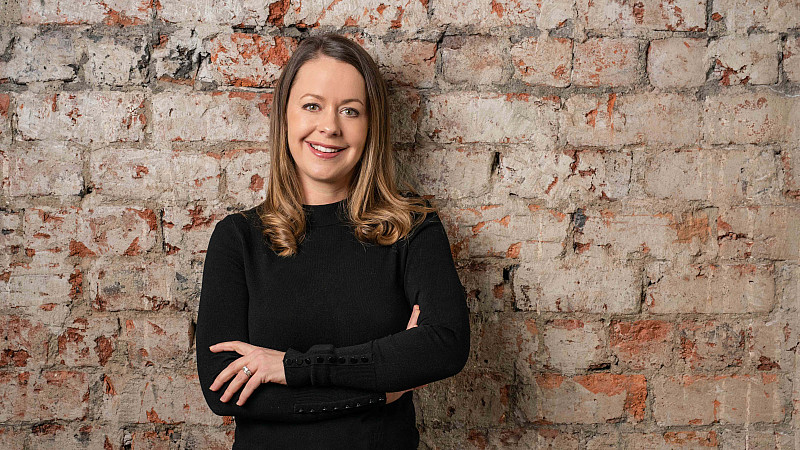 Having run Leeds-based technology recruitment agency Fruition IT for the past 12 years, Sarah Pawson founded Fruition Consulting in 2019.
The consulting firm provides a range of businesses with digital expertise, and has grown its network rapidly to include more than 100 specialists, a figure which continues to grow.
Fruition Consulting works with businesses including Sky Betting and Gaming, Pokerstars, and Meet The Boss, and utilises a partnership approach - putting together a project team from its pool of digital and IT specialists based on clients' needs.
We found out what week in her life looks like...
Monday
On Mondays, the day usually starts at 6am. After a quick check of my emails, I head out on a brisk 30-minute walk with my favourite four-legged companion, Maggie the Labrador.
We're big on wellbeing at the Fruition Group and our latest endeavour has seen the whole team take on a step challenge, so any extra motivation to get out of bed and get moving can be found in the office chat, where the meme count is high and the step count is even higher.
A quick shower and I'm in full mum-mode - getting my eight-year-old twin boys up and ready for the school run before I head into the office. After having to work exclusively from home for most of last year, heading in for our Monday meeting still feels like a real treat, and a perfect opportunity to catch up with the whole team on what's in store for the rest of the week.
Post-meeting, I spend a few hours checking a proposal for a new tender. As a newer consultancy, we spend a lot of time on RFIs and prepping bespoke proposals that cater to individual client needs - whether that's digital transformation, a cloud migration project, or team augmentation.
After lunch - which, thanks to a local meal prep service, is nutritionally balanced and a better alternative than raiding the Tesco chocolate aisle - I focus on some of our strategic goals, including how we contribute to a more diverse tech industry. The day is wrapped up with a meeting with the Fruition Consulting Associates and our Engagement Managers, before dashing to the gym to squeeze in a Monday night HIIT session.
Tuesday
On Tuesday mornings, I kick off the day by sitting down with our wonderful Talent Acquisition Manager, Georgina. We run through the projects currently in the pipeline and plan our resource for the coming months.
At the moment there's a real demand for niche skillsets, so we have a focus on building out our Associate network to continue to provide world-class consulting solutions for our growing client list. Together, she and I conduct an analysis of emerging tools and tech to support our Associates and make sure we're future-proofing our talent pool.
In the afternoon, I catch up with a client from the fintech industry to discuss an exciting new project. Following their acquisition of a new business, they're looking to build a brand new shared platform that bridges the two organisations and improves operational efficiency. The project needs to be rolled out on a large scale so we discuss resourcing options within our current Associate pool, selecting the best people for the project and looking at where else we may be able to add value.
On Tuesdays I pick the boys up from school around 4pm, and spend some time with them at home. Having eight-year-old twins is just as wonderful - and chaotic - as it sounds, so Tuesday evenings usually involve chatting about their day and a quick kickabout before eating dinner together. We practice spellings together ahead of their Wednesday morning spelling test and once they're tucked up in bed it's time to relax with my other half.
Wednesday
When Wednesday rolls around, I'm in need of an admin day. Being Managing Director of two businesses and balancing this out with a healthy social and family life means that midweek mornings usually involve a deep dive into my inbox.
Whether it's analysing reports on expenditure or signing off on deliverables for our Associates, I use the morning to get ahead on the paperwork that comes with "being the boss," so I can spend my afternoon getting my hands dirty with some more strategy-focused tasks.
I finish off the day with some prep for tomorrow's board meeting before heading to a PT session. Employee wellness, both mental and physical, is an important part of the culture at Fruition - our team is our biggest asset after all - and when it comes to my own wellbeing, I try to make it to the gym at least three times a week to blow off the cobwebs and refocus.
In order to help me switch off, I like to listen to music or catch up with a friend over the phone on the drive home from the office, and if it's been a particularly trying day I'll squeeze in a meditation session before bed for the ultimate unwind. Though it would be easy to become overwhelmed managing two growing businesses - and in the midst of a global pandemic, no less - I'm lucky to be supported by a brilliant team who can help to share the load.
Thursday
This week, Thursday morning kick-starts with our monthly board meeting. I sit down with Fruition Consulting's other Directors, Martin and Dan, and our team of advisors to run through everything from financial performance to new business challenges and opportunities. Once the board meeting is wrapped, I head straight to a client meeting.
An existing client is entrusting Fruition to deliver a new data warehousing project, and we spend the meeting discussing the vision for the project, and getting to grips with the risks and high level requirements involved. We agree to an initial four-week discovery phase given the complexity of the work, and get to work planning the resource required to fulfil this.
The kids play football on Thursdays, so it's an early dash from the office to pick them up and head pitch-side - rain or shine! Lately, my Thursday evenings have been especially sociable, and whether that's attending the Leeds Digital Festival Awards or getting to know our growing pool of Associates at our latest meet-up, looping back in with the city's tech talent helps us to stay ahead of the curve.
Friday
The working week concludes in the same way it began; an early start and a walk with the dog to clear my head before the day begins. After a quick pit-stop to drop the boys off at school, and energised by the walk, I arrive at the office to sit down with our engagement leads and discuss progress across our current project portfolio.
Friday afternoon brings with it an impromptu call from an old contact. After a brief catch up on non-work-related news, we get down to discussing their consulting proposition. They're looking to build a payment solution and need to integrate this into their existing infrastructure, but given that they don't have the relevant capacity in-house, they're looking to outsource in order to bring the right skills in - luckily, we know just the right consultancy for the job!
With an exciting potential new tender on the cards, I'm particularly chipper heading into the afternoon's candidate interviews. As Fruition Consulting continues to scale and deliver to an ever-expanding client base, we're always on the lookout for highly-skilled associates to join the ranks.
In the session we introduce the potential candidates to the Fruition Consulting team, and run through how our model works, before getting to know each applicant. This afternoon's cohort has some brilliant candidates and we wrap up the day excitedly chatting about the plans to on-board.
Before I know it, it's the end of the day and after one last glance at the inbox, I head home for movie night with the kids and a well-deserved glass of wine or two with my husband.