04 August 2021
What I've Learnt: Matt Casey, Chief Creative Officer, The Armstrong Partnership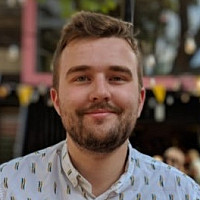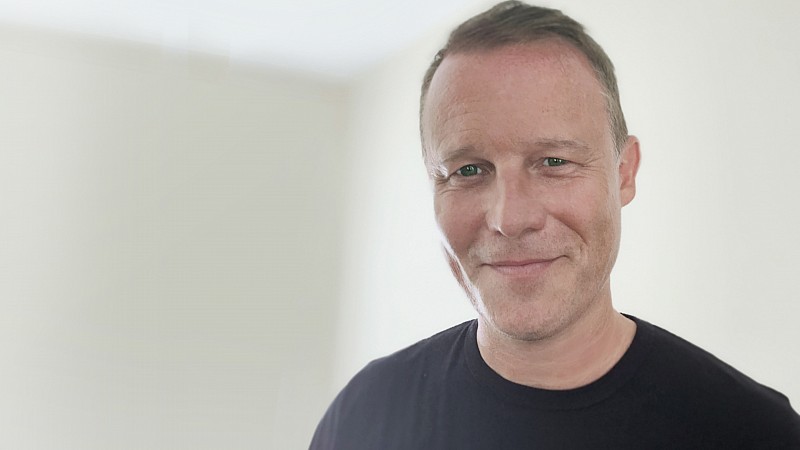 Matt Casey manages every aspect of the design, digital and content delivery teams at Armstrong, the independent, full-service B2B marketing agency.
As Chief Creative Officer at the Chester-based agency, Matt plays a key role in brand and marketing campaigns for its clients, which are based across Europe and include a range of specialist industry leaders.
In his career he's worked with brands including Manchester United, Adidas, The Co-operative, Brother, BBC and Nissan, having worked at TBWA\MCR, MMP Global and gyro.
Matt has given us a run-down of some of the lessons he's learnt in his extensive career.
Which single daily habit or practice could you not do without?
To look at me you probably wouldn't think so, but I run every morning. The distance is pathetically short, and I barely break a sweat, but it's just enough to not put me off doing it tomorrow and the day after that. What it does do is jump-start my day and untangles my head. That and coffee.
What's been your luckiest break?
You kind of make your own luck, don't you? I remember finishing university and working as a labourer for a spell as I was flat broke. The foreman and I unanimously agreed I wasn't cut out for labouring, so in my spare time I'd be thumbing through the agency section of the Yellow Pages - yes, I'm that old - and cold-calling agencies to see if they had any openings.
My persistence paid off eventually and I joined a small agency called Millar Seal in the centre of Manchester. The breaks will present themselves if you stick with it and dig in; it's a matter of identifying it as your time to be 'lucky' and grabbing it with both hands, I guess.
What's your best failure?
From memory, it was during my time at Origin. We'd been invited to pitch for what was at that time a big client for the agency. We were minnows in comparison to the other agencies on the pitch list.
As anyone working within this industry will testify, pitches are physically and emotionally draining pursuits. The call came through that we hadn't won but we ran a close second (very little conciliation). The Marketing Director's feedback was that "the other agency just wanted it more." Those words have haunted me ever since.
From that day onward, whenever I pitch I make sure I and the entire team fully commit, leaving no stone unturned and we give it our best shot. It doesn't mean we always win, but at least you're confident in the knowledge that you did everything you could.
What is the best investment you've ever made, either financial or time?
Financially, my wife would say it's her engagement ring, but I'd argue it's our dog.
In my earlier career I tended to work for bigger, networked agencies. The headcount was high and there'd be plenty of fire power in all departments. When I took my first Creative Director role, the agency was a small independent. That was a steep learning curve for me. The company had big ambitions, but we didn't have the endless resources that I'd become accustomed to. So I was learning on the job. I had to quickly come to terms with the fact that you're only as good as your team and you have to support them to the hilt.
I've always tried to invest as much time as I can making sure my team are in a good place and have what they need to achieve what's being asked of them. And ultimately to produce work they're personally really proud of.
Which book would you recommend others to read and why?
An obvious one for creative types but Dave Trott's books are always a good read. I recently read 'Ramble Book' by Adam Buxton (of Adam & Joe fame). Being born around the same time in the early 70s, there was so much I could relate to.
It delves into early school life, 80s nostalgia, music, friendships, teenage sexual anxiety, creative differences, marriage, parenthood and dealing with the loss of a parent. For every belly laugh there's a few tears.
Also, 'Man Down' by Matt Rudd. It's an insightful, touching and funny book that centres around the complex subject of men at middle age and what actually makes the modern man. For those that do remember the agency section of the Yellow Pages, if you're seeking answers, this could be for you.
What one piece of advice would you give your 21-year-old self?
Keep working hard. Believe in yourself. Be resilient and most importantly, be confident.
Who or what has had the single biggest influence on your working life?
It's difficult to pinpoint one single influence. Maybe my high school art teacher had a significant bearing on this as he inspired me to pursue a career in the creative arts. I could easily be in a dead-end job if it weren't for him. But I've always been lucky to have been around inspiring, interesting people and that kind of stuff can rub off on you.
Tell us something about you that would surprise people.
I once appeared on Cheggers Plays Pop. Don't know if that's good or bad?
How will the COVID crisis change work for the better?
I haven't quite completely got my head around COVID and the wider implications to our working lives yet, but I've made some observations along the way. As a business we adapted quickly so there weren't many bumps in the roads in terms of output and quality.
From an employer's perspective we trust our teams to deliver on time when working remotely. I question whether working from home, often in isolation, is a healthy thing. The lines between work life and home life have been blurred and I don't think I've ever heard anyone say: "Isn't Microsoft Teams brilliant?"
From the conversations I've had with colleagues and friends, we can spend too much time up in our own heads when working at home. The solitude naturally gives you thinking space, but I believe creatively we're much better when we're physically together.
What does success look like to you?
To still have something valuable and of worth to offer Armstrong and our clients. Also, to see the great people I've managed over the years thriving, embracing and enjoying this brilliant industry.