16 August 2021
A Week in My Life: Michael Ashworth, Ecommerce Sales Director, supercharged commerce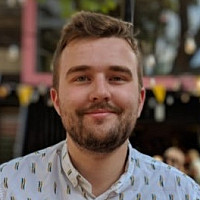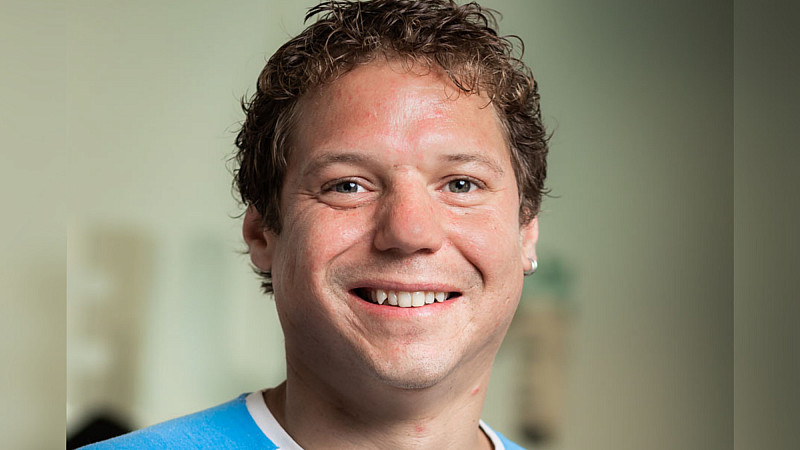 Former Nublue MD Michael Ashworth took up his current role at supercharged commerce - part of the CTI Group - in June 2020.
CTI acquired Nublue in 2019, the first in a raft of acquisitions to make it the group it is today. In 2020 it launched supercharged, a specialist commerce agency which now employs more than 150 ecommerce specialists, providing enterprise-level commerce packages for businesses of all sizes.
Ashworth co-founded Nublue in 2005 in Lancaster and scaled it to create a successful digital business which worked with clients including Danone, Toni&Guy and Lowe Alpine.
We found out what a current week in his life looks like...
Monday
I start my week with a day in the office! I know that shouldn't be a big deal, but these days it really is. Whether we're in the office or working remotely, we start each day with our daily sales scrum at 8:30am.
In this, we cover all the ecommerce sales activity from across the business and discuss solutions, approaches and ideas for new and existing clients. The ecommerce world moves quickly, so this dedicated time in the mornings to collaborate and share ideas and knowledge is invaluable.
Next up, it's our sales strategy meeting - a weekly meeting to talk through opportunities and developments across the business. This is one of the cornerstone meetings of the organisation, ensuring that our Sales and Accounts teams are aligned across our various teams and brands. This meeting rarely finishes on time - as you can imagine, we have a few talkers in sales!
Finally, to wrap up a meeting heavy day, I have a resource management meeting with Amy (probably the busiest person in the business!). Amy heads up our production teams and updates us on team availability. She's the person you need to keep happy if you want devs available for pitches, or designer time at short notice for those pre-sales mock-ups.
Tuesday
A day of getting stuck in, working on our soon to be launched demo shop. We want to bridge the divide between Merchants and Agencies, so we're in the process of launching our very own shop in our office in Ancoats, complete with retail space and a warehouse.
This week the till went in, the pick, pack and dispatch system and some of the branded swag that we will be selling turned up. We'll be launching soon and using the space to demo ecommerce platforms, retail technology and best practice processes.
I log off for the evening and turn my hand to some gardening, which helps me switch off - I've turned into a keen, yet still terrible gardener during lockdown. We moved into a new house in 2016, which had an overgrown mess of a garden.
Over the course of four years, I designed and built a new garden as a weekend project with my Dad. We got it finished shortly before the first lockdown which was an absolute blessing, and I now spend more time than I should trying to kill as few plants as possible whilst experimenting!
Wednesday
A varied day today, starting with some LinkedIn training. I've always had an account and never really did anything with it, so we did an in-house training session on how to use it to increase the quality of our networks. If you're connected with me on it - don't worry, my account hasn't been hacked, I've just started using it!
Next up, a partner Lunch and Learn session. These happen every week to put our team in front of the people and technologies that we partner with and recommend to our clients. It's a great way to keep up with developments in our partner ecosystem, and as an added bonus, we sometimes snag a free Uber Eats voucher.
A Google training and collaboration seminar is on the list next. As a Google partner, we work closely with the platform and manage a number of its products for our clients, such as PPC accounts, Data Studio dashboards and Google My Business profiles. The full client-facing team attends the seminar to understand how we can best work together to maximise results for our clients.
I end the day with a discovery session with a large wine merchant looking to replatform its ecommerce store. We work with a number of ecommerce platforms, including Magento, BigCommerce, Shopware and Shopify, and picking the best platform can be a daunting decision for an ecommerce business. So we often get asked to evaluate the options on behalf of a business to find the best platform for their requirements.
I log off and pick up my guitar - I bought one in lockdown having watched what felt like everything on Netflix. I find so little time to practice that, a year on, I'm not much better than when I started, but I enjoy playing it, and my five-year-old daughter has started to show an interest, so we like to try and play a few nursery rhymes in the evening when we get a chance!
Thursday
My morning starts with an introduction call to a new contact in the Adobe Commerce team. We're working together on an opportunity for one of the UK's leading kitchen brands and we like to work in close collaboration with our technology partners on opportunities to ensure the client gets the benefit of our combined knowledge.
Next, I submit a Magento tender for a bespoke Magento 2 implementation for a sporting organisation that does some really great work with children around the UK. Tenders can be a lot of work but it's a really nice feeling when you win them, so fingers crossed.
I then set aside some time to write some answers to A Week in My Life for an awesome publication called Prolific North, before finishing my day with a bike ride. I've just got into cycling and am trying to get out twice a week. I'd love to say I feel better for it, but at the moment it just makes everything hurt!
Friday
The final day of the working week starts with an introduction to a new Account Manager that has started in the business. We've seen significant growth throughout COVID and as a result many new team members have started and been working remotely.
So despite being busy we've all tried to make time to say hello to new team members, make them feel welcome and give them that 360° view of the business. I then head into a couple of initial project intros for two significant multinational ecommerce retailers looking for an ecommerce agency to support with their global rollout.
We generate lots of enquiries, but we really like to work with companies that are ambitious and looking for a long-term partner as this is where we can add the most value.
Then at 4pm it's drinks at the bar! We moved into an amazing new office in January 2020, shortly before lockdown. As a result, some of our usual social events have obviously been on hold. But as of today, we've officially opened the office bar for the team on Fridays. We have a fully stocked bar with a pool table (you know, the usual agency stuff) and it's great to finally meet some of the new team members and catch up with the old guard over a beer - or non-alcoholic alternative.