21 July 2021
What I've Learnt: Jamie Lyons, Head of Digital Product Development, PHD Manchester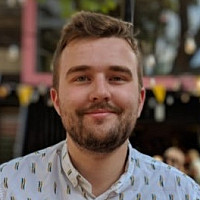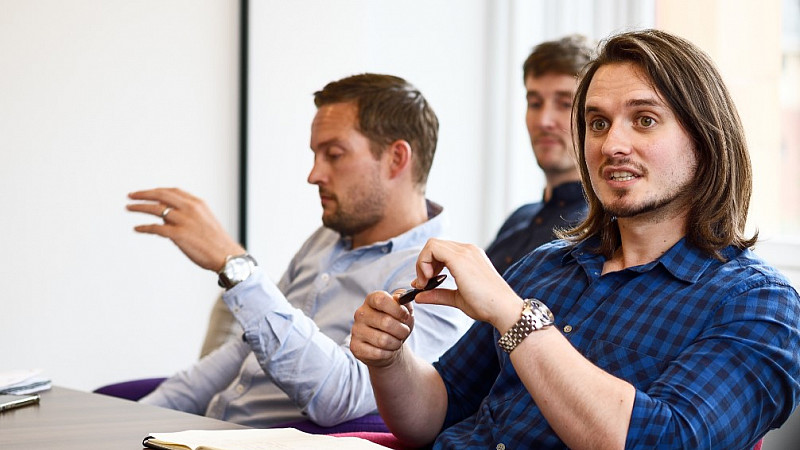 Jamie Lyons oversees media innovation and the development of the next generation of digital products from PHD, the media planning agency.
An experienced digital strategist, Jamie works across strategy, planning and execution. In his career he's worked extensively with fashion and retail clients, joining PHD Manchester in 2018 from iProspect, where he was a Director, leading on the Arcadia account.
PHD Manchester is part of the Omnicom Media Group and works with diverse clients including Barr Soft Drinks, British Cycling, Moss Bros, SPAM and Teach First.
We found out some of the lessons that Jamie has learnt in his career.
Which single daily habit or practice could you not do without?
It's horribly cliched, but exercise around 2 - 3pm has been a mainstay of my workday routine for years. I use the time to try and think through any particularly stubborn challenges from earlier in the day as much as actually exerting myself physically.
Something about the change in setting and mindset tends to produce very different solutions than those born at a desk.
What's been your luckiest break?
Being in the right place at the right time when a major fashion retailer pitch came around in a previous role. The opportunity almost certainly accelerated my progression in terms of craft skills, confidence, internal profile and indeed job title.
What's your best failure?
Trying to co-launch a company aged 22 in a sector I knew nothing about was a magnificent failure. After months of work pulling the product, proposition and website together we set it live and waited for the cash to flood in… which of course it didn't.
The frenzied scramble to try and drive traffic led me to SEO, and six months of no income led me to move back in with my parents, and ultimately take on an entry-level role in a small SEO agency. In retrospect it was a great outcome.
What is the best investment you've ever made, either financial or time?
I begrudgingly agreed to my partner's demands that we get a puppy back in 2016. As ever, she was right.
Which book would you recommend others to read and why?
I absolutely love Kurt Vonnegut and would strongly suggest any of his novels or short stories, but if I was to recommend just one book it would (currently) be the Dishoom cookbook.
What one piece of advice would you give your 21-year-old self?
"As you get older you'll get more risk-averse; take the big chances now while there's nothing riding on it."
Who or what has had the single biggest influence on your working life?
My first 'real' job after uni was selling property in Dubai, but based out of a call centre in Manchester. I enthusiastically cold called for nine hours a day - while clean-shaven and wearing a suit for no conceivable reason.
The Sales Director was in his mid-20s and a very charismatic and charming chap who I genuinely looked up to. A few months into the role, he pulled me into his office and recommended that I stop playing guitar in my spare time to focus fully on sales.
He confided that he'd stopped playing football a couple of years earlier as it was a distraction and subsequently his career had boomed. I left the business that day and completely re-evaluated my view on what 'work' should be.
Tell us something about you that would surprise people.
I've been a heavy metal fan for more than 20 years, but absolutely love the Eurovision Song Contest.
How will the COVID crisis change work for the better?
It's accelerating the democratisation of the most exciting work opportunities beyond the established geographical centres. There was already notable migration North of senior marketing professionals in the UK pre-crisis, but the pandemic has created even bigger opportunities in even further flung locations.
What does success look like to you?
The development of a work culture where enthusiasm is always on the verge of spilling over into over-excitement and nobody feels the need to stop playing guitar or football.