12 July 2021
A Week in My Life: Becky Green, Partnerships Project Manager, Audio Always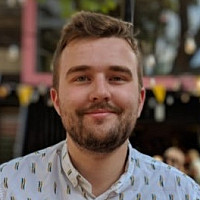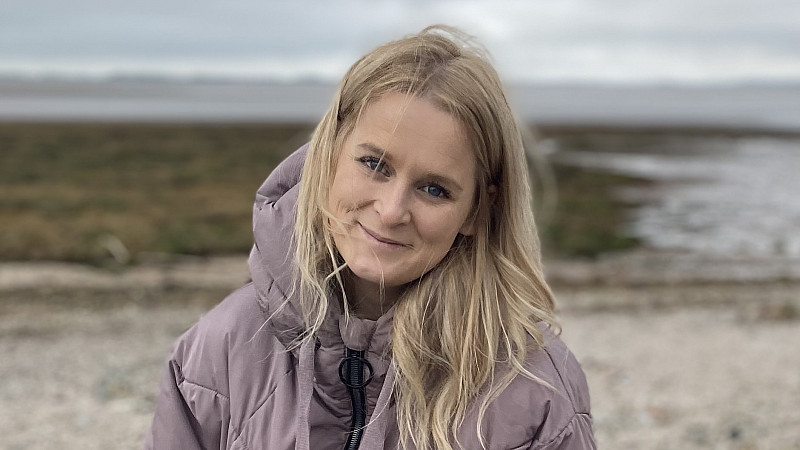 Becky Green works on partnerships at MediaCityUK-based Audio Always, which is responsible for a wide range of creative audio output.
Audio Always works with broadcasters as well as brands and agencies to create content including podcasts, radio shows and adverts. Their productions include Rangan Chatterjee on Radio 2, the How Do You Cope podcast with Elis James and John Robins, as well as audiobooks with Penguin Random House.
Green, who has worked with Audio Always for five years, has recently finished working on a project with bed retailer Dreams, the official sleep partner of Team GB. It involves four Tokyo 2020 childrens' bedtime stories, part of a wider series of bedtime audio tales.
She provided a rundown of what the week in the lead-up to the series' launch looked like...
Monday
It's an exciting week for the team at Audio Always as something we've been working on for a while will finally be released on Friday!
As part of our work with Dreams, we've written and produced a number of children's audio bedtime stories that live on podcast platforms and YouTube. As the official sleep partner of Team GB, Dreams tasked us to create four special stories to celebrate four of the athletes they work with, set to be released this week.
It's been a great project to be part of. The stories have been written by me and author Rich Williams, and tell the story of Olympians Laura Kenny and Jade Jones and Paralympians Ali Jawad and Jordanne Whiley's dreams becoming reality as they head to Tokyo.
Today, we're putting final touches to the audio ready to put live at the end of the week. There's bespoke music on each of the stories so I'm liaising with our producer who's composing the tracks around each story. It's one of my favourite parts of the process to hear each of the elements we've been hearing separately finally come together!
The stories have been voiced by Joanna Page - from Gavin and Stacey! - and even feature a little cameo from the athletes themselves - we're so happy with how they're sounding and I have a big thumbs up from my little girl who's now listened to them hundreds of times - you need approval from the target audience!
Tuesday
Although we've created a number of audio children's bedtime stories for Dreams before, these are the first that are also being turned into physical books which is very exciting for us as an audio company!
We're getting a sneak peek of the book design today before they go to print and they look incredible. It's the first time I've seen my name on the front as well and I can't pretend I don't snap a picture and send it to the WhatsApp group!
Once I've finished admiring the illustrations, it's down to the business of checking every comma, full stop and general spellings for any errors. It's been checked more than a few times now, but knowing it's heading to print today makes me doubt everything I know about punctuation and question every single word. It looks good though, and it's time for a final sign-off!
The next time we see these words, they'll be in our own printed copies which we'll be displaying proudly in the office - we're planning a road trip to a Dreams store to see them in situ too.
There's no time to dwell or worry about any rogue commas in the afternoon though as wrapping this project up also coincides with the task of getting the recording equipment back to the studio from the various places around the country!
The TeamGB athletes were understandably bubbled up with their training teams at the time of our recordings, so everything needed to be done remotely. To fit around training schedules, we had about 48 hours notice before each recording to get equipment where it needed to be, and we had some fun with delivery companies and couriers.
Now it's time to try and coordinate getting it back here… wish me luck!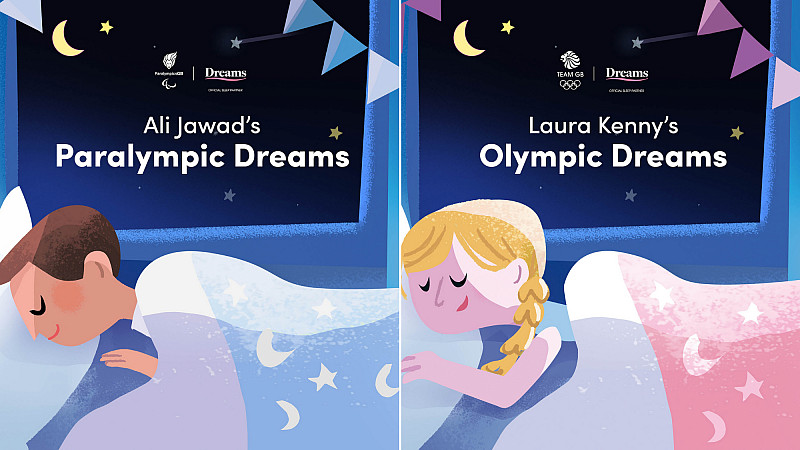 Wednesday
I'm training for the London Marathon in memory of our little boy so Wednesday has to start with a training run. I'm informed that running becomes enjoyable at some point, but I'm still very much waiting for that feeling.
Back at my desk, and today we've got a couple of voice sessions in the diary for another exciting children's audio project - Yoto, an interactive speaker for children filled with stories, music, activities, podcasts, radio and other inspiring audio.
I completed my Masters Degree in Children's Literature last year and it's been a real pleasure to be able to apply everything I learnt into these children's projects we're working on at the moment. Children's audio content is growing rapidly and we're absolutely loving being a part of that!
This project for Yoto uses storytelling to lead children through a series of entertaining workouts and it's been something completely different to anything we've done before but completely brilliant to hear it all come together - from the scripting to the voiceovers to the music and production.
So this afternoon, we're on a call with voice actors who are channeling their inner kangaroo and polar bear as they record some pick-ups for us, taking us through a dance routine.
There's never a dull day at Audio Always...
Thursday
Thursdays start with a catch up with the Partnerships team. We're still mainly based from home at the moment and when we are in the office, we don't all tend to cross paths at the same time. So it's nice to see each other once a week and give an update on what we're each working on!
The rest of today is mainly spent coordinating a new Audio Always Originals podcast we're launching in a couple of weeks. We're planning a photoshoot with our two hosts as well as the recording of the first show.
It means lots of meetings with the various people who will bring it together - from the production team, to the studio team to design - it takes a lot to get an idea into a finished podcast and into your apps.
There's not much more I can write about the podcast until it launches, but I will say if you're a fan of a bargain - and who isn't - then it will definitely be a podcast for you!
Friday
Friday is officially my day off, but I can't resist opening up Spotify to see and hear our Dreams TeamGB bedtime stories go live! They sound great, and it's always such a buzz when something you've been working on is finally out there for other people to enjoy!
Now it's time for a long weekend and getting ready for my long-awaited Masters graduation ceremony next week - I'll be the one brandishing a Dreams Laura Kenny bedtime story at everyone!
But first, another one of those dreaded training runs…