04 March 2021
Where I WFH: Alicia Myers, Insights and Strategy Manager, Spark Market Research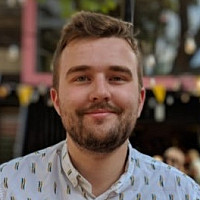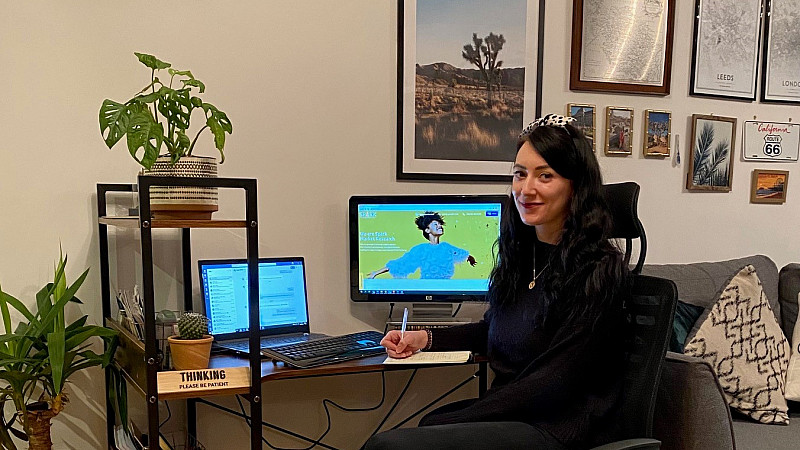 Spark Market Research has offices in Leeds, London and Dublin and works with clients worldwide.
Alicia Myers is the insight agency's Insights and Strategy Manager, and has experience in a range of insights roles at organisations including BBC Worldwide and Trinity McQueen.
With the current situation, the research agency has had to adapt to support its global client base - and Alicia has shown us what her home-working setup looks like, and why it works for her...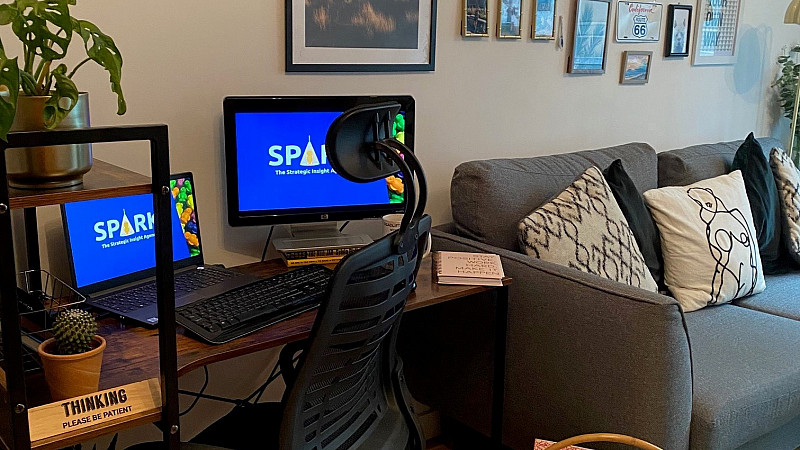 Where in the house do you work? 
As of two weeks ago I work from a desk in my open plan living room-kitchen. Before that I spent a long 10 months working from my kitchen table, wedged in a gap between the fridge. It did mean my colleagues got a colourful view of of all my magnets though! 
Paint a picture for us of the view from your window.
I have a not-very-inspiring view of the back of two other buildings - the joys of city centre living! 
If you have one, can you talk us through your home-working daily routine? 
I wake up around 7am and I like to take a while getting ready, drinking coffee and usually listening to a podcast like 'How to Fail' with Elizabeth Day or the 'Freakonomics' podcast.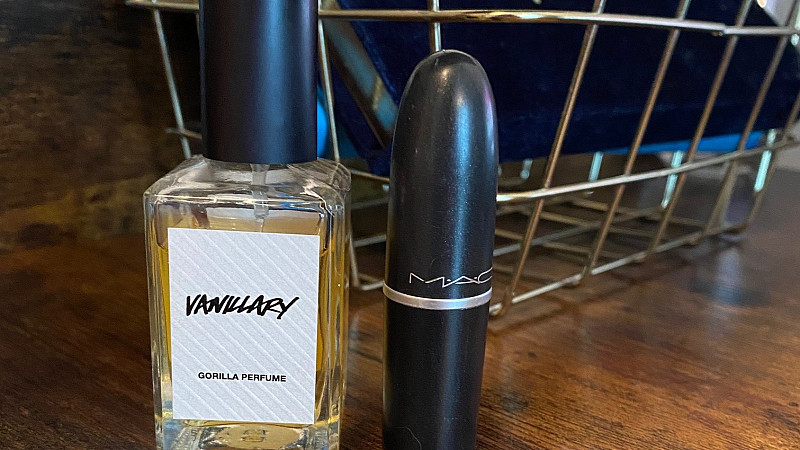 I still do a full face of make-up most days for work even though I'm only seeing people over Zoom - I love make-up and the 15 minutes I spend on it on the morning is a nice bit of me time! I'm usually at my desk for 8am as I'm much more of a morning person. I try as much as I can to get out on a quick walk at lunch but I have to admit that's been a lot harder in winter! 
Which tools and technology do you rely on when working from home? 
Like most people Zoom, Zoom, Zoom! My work pre-pandemic would have seen me conducting face-to-face focus groups, in-depth interviews, and so on. Fortunately, we've been lucky enough that pivoting to online research methods via Zoom has been brilliantly effective and I now spend most of my time conducting research this way.
I was pretty WhatsApp-reliant before all this but now the work WhatsApp group is a great way to maintain some of the social chatter we'd normally have in the office - and to share a good TikTok!
What do you miss most about working from an office? 
I'm an extrovert so I miss the face-to-face time with my colleagues - and the great lunch options at Leeds Kirkgate market which is seconds away from our office. 
What tips do you have for increasing productivity while working from home? 
Getting in the right mindset for work is key - I still try to pop on lippy and bit of perfume for big meetings for example. I'd do it for face-to-face so why not from home? The two Bs are key too - breaks and black coffee! 
Will you look to work from home more in the future? 
Definitely! As a researcher I was used to working from places outside the office anyway - in viewing facilities, on trains, I've even pulled together a presentation in a supermarket cafe before - so being out of the office wasn't a huge adjustment for me. But I definitely miss the buzz of being around my colleagues and having people to sound ideas off all day!
How do you think the workplace will change in the future? 
I think flexible working will be a hygiene factor now. The one upshot to COVID is it's taught us that we can work from anywhere and still be productive and work to different schedules too - I do think the traditional 9-to-5 pattern may be a thing of the past now!