03 March 2021
What I've Learnt: Andy Johns, Managing Director, Good Comms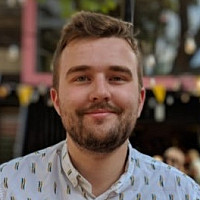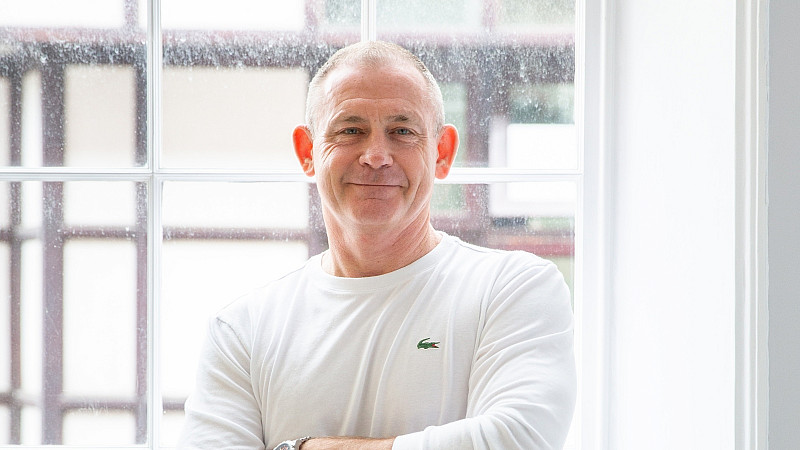 Good Comms' Andy Johns believes that the success of an agency is directly linked to great ideas and a 'what you see is what you get' approach.
The Cheshire-based agency was founded 10 years ago, and over the course of his career Andy has learnt a great deal about what businesses really want from marketing partners. 
It prides itself on great ideas, simply delivered - and works with clients including Virgin Money, Diners Club, M&S Bank, and Stepchange.
We asked Andy what lessons he's learnt throughout his life...
Which single daily habit or practice could you not do without?
Exercise. I love to start my day with some form of exercise. A run, a swim or a HIIT routine on You Tube! It's a great way of feeling energised and ready for the day ahead. I'm pretty disciplined during the week to live and eat healthily, and that routine has always helped me to be at my best.
What's been your luckiest break?
Getting into the advertising industry in the first place. I used to work in sales and I was really fortunate that an old colleague of mine saw some potential in me and took me on. I absolutely loved it. The whole creative process, and finding new ways to sell and promote a product, gave me a real buzz and still does, so I haven't looked back.
What's your best failure?
Working in the creative industry during the recession in 2008 was tough and had a lasting effect on the industry. I worked at a couple of agencies back then which went into liquidation but it certainly taught us a lot about resilience and perspective.
What is the best investment you've ever made, either financial or time?
I have always loved cars and a few years back I bought a beautiful metallic blue Alfa Romeo Guilia. It was a joy to drive; a genuine Italian flying machine! Sadly, I don't have it anymore as these days I need a more practical family car - but it was nice while it lasted.
Which book would you recommend others to read and why?
I'm not a big fan of self-help books or non-fiction, but I do love to escape with a good book and my favourite would have to be 'A Painted House' by John Grisham. It's not one of his blockbusters and isn't his usual genre or storyline but it's a wonderfully evocative novel that immerses you completely in the story and its characters.
What one piece of advice would you give your 21-year-old self?
If you're planning a career make sure it's something you absolutely love doing. I stumbled into advertising but it's an exciting industry and no day is ever the same. I love the whole creative process that comes with traditional advertising and I feel very lucky to have found something that I am really passionate about. I certainly couldn't have lasted 25 years if I didn't love what I do.
Who or what has had the single biggest influence on your working life?
For a number of reasons it would have to be an ex-colleague, Rob Smith. We parted ways rather badly some years ago, which I regret, but I still count him as the biggest influence on my career. He taught me many things but, most importantly, that I was actually pretty good at what I do.
Tell us something about you that would surprise people.
I am very fortunate to have grown up in Africa. My dad worked out there for several years so my childhood was spent living in places like Malawi, Zambia and Botswana.
We had a huge back garden so we used to go snake hunting but the best bit was when we would go out in to the bush at the weekends. We would canoe up the Zambezi and swim with hippos. I've even walked across the top of Victoria Falls. I'm looking forward to taking my own kids out there one day.
How will the COVID crisis change work for the better?
I think it has made a lot of people step back and reflect on their whole work-life balance. The ability to work from home has been a real epiphany for many people. We've realised that we don't have to commute every day and that we can achieve most of what we need to from the comfort of our own homes.
COVID has also given us a great opportunity to get to know our clients better, and at a more human level. We've been able to see each other more often, in a virtual sense, and have a window in to each other's homes and personal lives. But we're also looking out for each other more. It has definitely brought people closer together and I think it will help to cement longer term relationships as a result.
What does success look like to you?
It's quite simple. For me, success is all about having a good reputation, a pipeline of interesting work, and enough money in the bank.