22 March 2021
A Week in My Life: Ruth Spratt, Senior Director - Commercial, Zip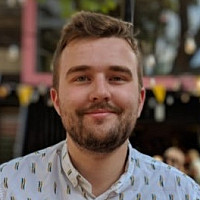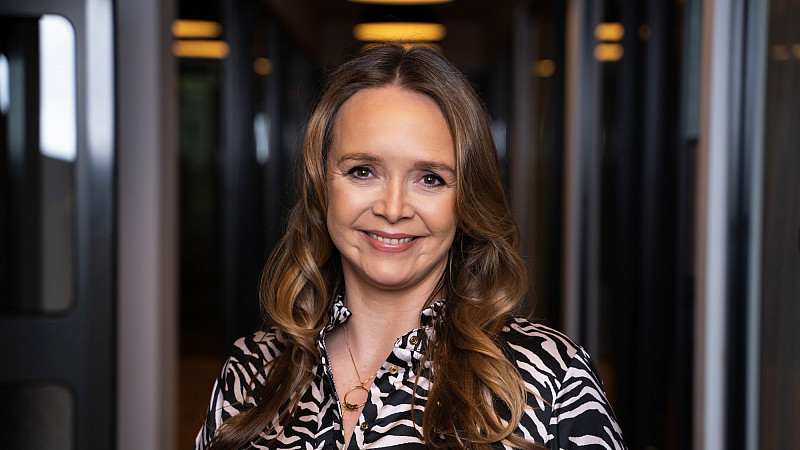 Zip is a fast-growing buy now, pay later (BNPL) company. Originally founded in Australia in 2013, it's very recently launched in the UK. 
The launch is led by Ruth Spratt, its Senior Director - Commercial, who drives the growth strategy and is rapidly building the payments company's team. Oldham-born, Ruth is an advocate of Manchester as a hub supporting the wider fintech ecosystem in the UK.
Zip launched in Britain this month with major partners already on-board including Boohoo and Homebase. Ruth will also be speaking at a panel session on 'The Connected Consumer' at this year's Digital City Festival, registration for which is open now.
Ruth shared what a week in her life looks like...
Monday
One of my favourite phrases is, "there's no secret room of people doing stuff, so if we need something, we have to make it happen." I reinforced this to the team this morning at our weekly all-hands meeting.  As an executive leadership, we update everyone on progress made the previous week including new contracts, leads, aligning across functions and what our focus is for the week ahead, and check how the team is feeling.
We're in startup mode right now, so day-to-day, week to week, the variety is huge. As a team manager, I have one-to-ones and standing meetings in my diary throughout the week. This afternoon I meet with our merchant marketing lead, where we talk about our co-marketing plans with Boohoo. Zip is now across five of Boohoo's brands and we have tailored strategies across each of them to meet the different needs of their customers.
I have a catch-up with our Managing Director, Anthony Drury (AD) this afternoon, to update on a few contract discussions that are nearing completion. Zip has a culture of candour - we all hold each other to account while ensuring the laughs keep flowing. It's an energetic and positive call with AD.
Tuesday
As a global business, the days can quickly elongate with meetings in different time zones. Today is no exception. I'm up at 6am (that's pretty standard with children to get up and out for school) and have a call with our teams in Australia and the US and an exciting global retailer to discuss the global reach potential for them if they partner with us.
After the call at around 7:30am, I have some breakfast with the kids and get them off to school - my husband and I share the school run, and while we don't have commutes of our own we're driving them in and picking them up again which has been really nice.
In the afternoon I meet with the 'app squad'. Our omnichannel proposition means that we have so much product development happening at the moment and are in the process of building our app. We're in the thick of A/B testing, so I look at the results so far and next steps with the team. It's really coming on now.
The day ends with a team 'skill-up' session. They've been a massive part of building a strong remote work culture and involve a form of training either on Zip products from the product team or an education session from an external partner. Today was a 'PR 101' from our external PR consultants, which the team really enjoyed.
Wednesday
I have a love/hate relationship with Wednesdays as it's when we have our weekly virtual PT session! It's optional but the whole team is invited and most get involved. We have an amazing PT called Glen who puts us through our paces and we never know what the session will be; sometimes it's yoga, sometimes full-on cardio - today it was 250 burpees! I feel really energised going into the afternoon.
We spend a lot of time understanding the market for BNPL customers and also merchants, so this afternoon I look at our research calendar and use it to help inform our strategy. I also spend some time analysing statistics and data to see how our merchant partners on-board with us today are performing, and what patterns of behaviour we can see from their customers. This helps us to work with them and optimise the customer experience.
I have a break for dinner and then it's our monthly global all-hands meeting this evening with our founders Larry and Pete from Sydney. Over 600 colleagues globally join in for a full business update. I'm the UK lead for Zip's global diversity, equality and inclusion accords across the business, so I give an update to the team on our H1 progress.
Thursday
We are growing so fast at Zip, interviewing for new team members probably takes up around 25% of my week. I have a couple of interviews today, one in sales and one for our product team. We are looking for talent from all over the UK.
In between interviews, I take the opportunity to review the budget and do some general admin, planning and forecasting. As a new business startup within a scale-up, every day we are looking at and implementing a new system or process to streamline our efforts and accelerate faster and smarter.
Thursday afternoons we have a mix of education and fun at another team all-hands - during the pandemic we've done everything from pizza making, breathing and mindfulness workshops to motivational futurist speakers. Today is gin tasting!
We have scaled and launched as a completely virtual team, and of the 47 people we have, only a handful of us have ever met each other so we make sure there is something every day that means we are together. Even virtually, the buzz and energy we are creating is really tangible.
Friday
Glen the PT is back today! It's a good way to get set up for the weekend though. We have a Global Marketing and Brand meeting at 7am and the UK is a key focus at the moment. We work in a really tailored way with our merchant partners when it comes to co-marketing, depending on what their customer profile and journey is.
With partners like Homebase and Mark's Electrical, we can help educate their customers about how BNPL can be a great alternative to a credit card when making those one-off big purchases like a washing machine or a new lawnmower - they can spread the payment evenly with no interest.
I try not to work late on a Friday so it's time to unwind and enjoy a takeaway with the family.