25 February 2021
Where We Work: ABC CoLAB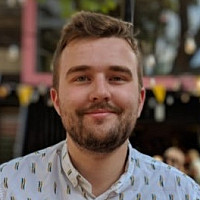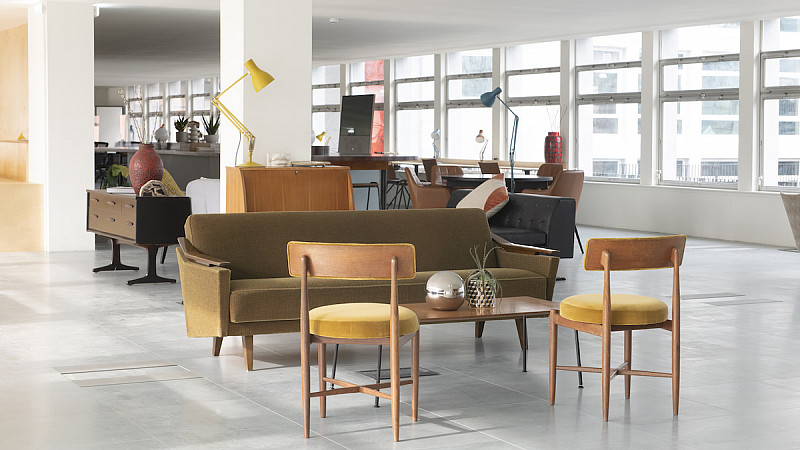 ABC CoLAB is a workspace specifically designed to accommodate the new world of work brought about by the COVID-19 pandemic.
CoLAB offers dynamic and flexible working solutions with spacious desks, distanced seating, meeting areas and safe social spaces. It's part of the tech, digital and media cluster at Enterprise City, and allows businesses to safely get employees together to work and collaborate for training days, annual catch-ups or monthly meetings in a safe way.
Tanya Grady, Head of Partnerships at Enterprise City, explained what the workplace has to offer... 
"We're proud to offer a space that allows businesses to get together safely when workforces have been fragmented for almost a year. ABC CoLAB can be used flexibly on a no-obligation basis so remote teams can get together in a way that suits them while ensuring they are observing Covid guidelines."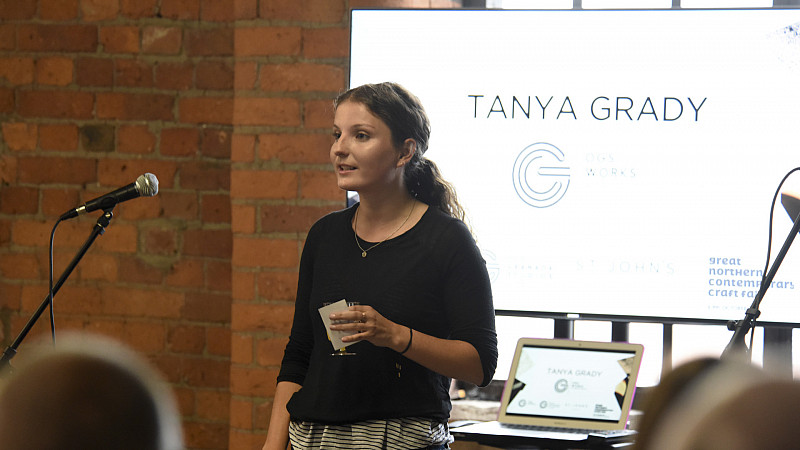 How big is it?
CoLAB is based in The ABC Buildings which were designed by architectural practice Leah Rhodes Walker and built between 1959 and 1965. The striking Brutalist buildings have been sustainably repurposed to nurture modern enterprise.
Set in the B building, CoLAB offers customizable meeting spaces, a large presentation theatre and screen, a lounge, board tables, meeting pods and casual workspaces, as well as a private kitchen. With 6900 sq ft of space, CoLAB has plenty of room for teams to work together at a safe distance.
What happens there?
The flexible nature of CoLAB means all manners of work can take place there, whether it is bringing remote teams together or hosting meetings when being apart is proving to be unproductive.
Recently, OBI property had a team day at CoLAB to regroup after working from home throughout the pandemic. The OBI team were able to have a company away day where all parts of the business met under one roof for a series of presentations and team-building activities.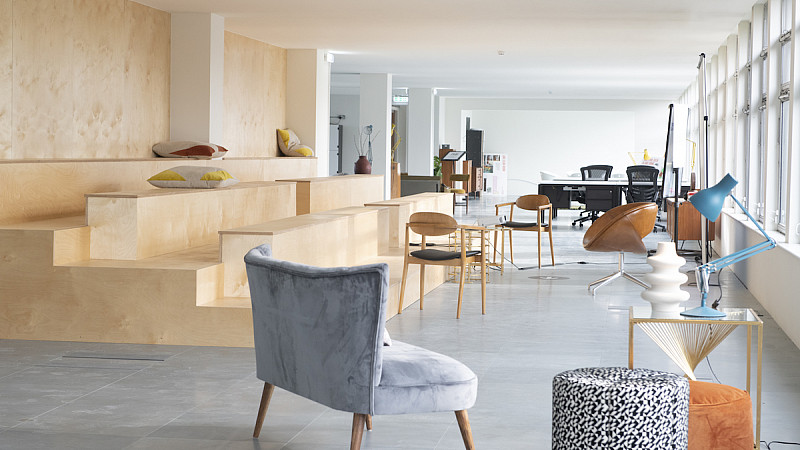 Will Lewis, founding director at OBI said: "We were keen to get the team together as it's not often everyone is under the same roof. Working, collaborating and socialising with each other is really important, and leads to better and more creative work. The CoLAB space was exactly the change of scenery that we needed to reconnect and revitalise to keep pushing the boundaries of what we do."
Why is the workplace appropriate?
CoLAB has been specifically designed to kickstart the return to the office, so has all the features to facilitate this. The variety and flexibility of the space means it can cater to the needs of a wide spectrum of businesses and events. It is big and spaced out enough to ensure social distancing rules can be followed while they are still in place.
In December, Manchester-based public relations agency, PR Agency One, held their Christmas conference at CoLAB. Following a presentation using the presentation theatre and screen, the team used the large tables in the space for some festive Christmas wreath making.
James Crawford, managing director of PR Agency One, said: "It is crucial for businesses and their people to remain aligned on their vision and values, otherwise business strategy can start to diverge from its previously successful path. We held a safe and rule-compliant conference at CoLAB in Manchester city centre, as face-to-face interaction is crucial for communication of our values and strategies, and Zoom simply doesn't cut it.
"There is also considerable work from home 'Zoom fatigue'. The conference helped us refocus and reset as a team and business - an opportunity we wouldn't have had without visiting CoLAB. The space really is big enough to get lost in, and there was enough room for all of us to be comfortably spaced out while still working together in the same space."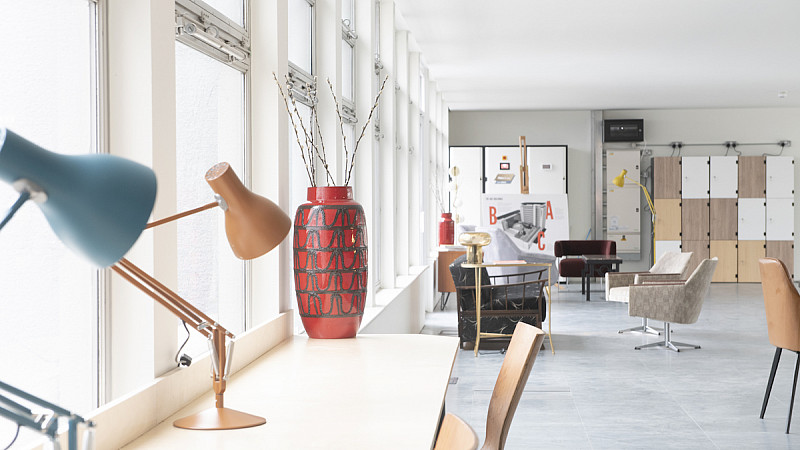 Who works there?
Any business can use CoLAB for a team get-together. Enterprise City is currently offering ABC CoLAB free of charge for businesses to use for a day on the condition that they refer another business, creating a chain reaction between businesses in the area.
Tanya said: "We have seen a real appetite for this kind of space in Manchester from the region's tech, digital and creative community to reconnect after the fragmentation of the last ten months. Although working from home is going to be in place for a while still, giving businesses a central and accessible space that they can use for a conference, meeting, presentation, brainstorm or culture setting day is vital to many businesses thriving."