08 February 2021
A Week in My Life: Paul O'Donoghue, VP Solution Engineering, Uberall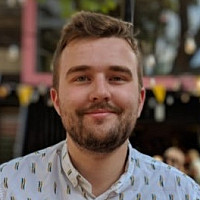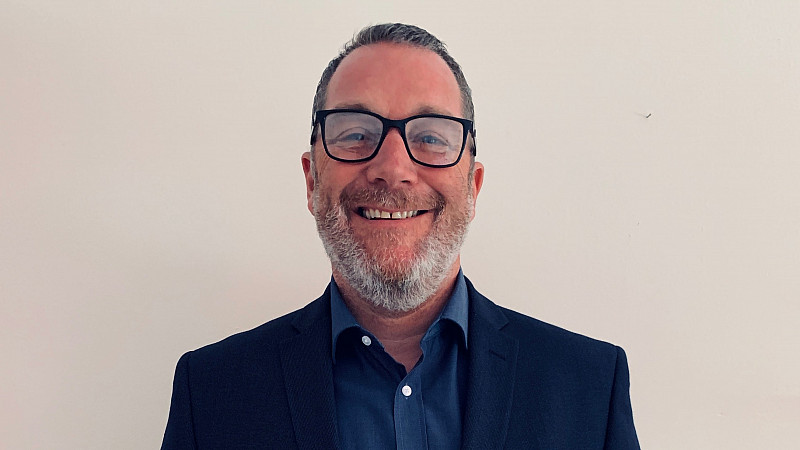 Paul is a customer engagement expert, with over 20 years of executive experience in SaaS, digital marketing and solutions engineering.
Based in West Kirby, Paul manages solution engineering for Uberall, the location marketing solutions provider which connects companies with local customers through search, discovery, engagement and conversion. Uberall has offices around the world and supports clients including BP and KFC, helping them deliver a "near me" brand experience.
Since the beginning of COVID, Uberall has moved to a primarily remote working offering, so Paul delivers continued innovation of solutions for clients of the global company from his home on the Wirral.
We found out what his 'new normal' looks like throughout a 2021 working week.
Monday
I start my day by looking out over the Irish sea and the River Dee estuary. Being located in The Wirral, every morning is a good morning! Breakfast with the family and then a short walk with the dog before going up to the home office.
Pre-COVID, my work days often began at 4am, getting up before the crack of dawn, three to four times a week to travel to an airport. Typically, I'd be wheels down in several different European countries every week for meetings with customers and colleagues in various offices. But these days, I don't travel internationally, and have only had to commute to the London office from my home in West Kirby once since April 2020. In fact, my last overseas travel expense claim was for a coffee at Heathrow Terminal 5 on 11th March 2020!
First meeting on the agenda is our daily update. We keep it short, usually just 15 to 20 minutes, but it works well to keep information flowing smoothly within the team and creates opportunities for people to troubleshoot and get help and advice as needed.
The next call of the day is with a global clothing retailer looking to create a more seamless multi-channel buying experience. Six people from four different countries are dialling in, and although it would've been unheard of before for me not to travel to the customer's office for an in-person meeting, we've been finding video calls are just as effective. In some ways, video calls have meant we are all more focused and prepared, and have the luxury of quick follow-up calls - not to mention that we execute action items much faster because we aren't losing time being stuck at airports or in transit.
Tuesday
Once I've had a catch up with our new Global Chief Customer Officer, I turn my attention to preparing for a webinar on key 'local presence management' tactics for big brands. Local presence management, or local SEO, is about enhancing a brand's visibility online so that consumers searching for products and services 'near me' find their brand on the top of the list.
I take the opportunity at today's daily update to ask the team their perspectives on what customers need the most help with when it comes to local presence management, and learn that often customers don't understand how online business listings impact local SEO, and that some don't know why it should matter to big brands.
Armed with this, I make sure to include facts and figures that support these points, and explain why big brands can't afford to rest on name recognition alone, now the vast majority of consumers are searching online for the specific item or service they need - not a brand.
This afternoon, we have our regular 'town hall' meeting, where everyone, company-wide, joins in. Our town halls are very popular because they're not just an executive report on the state of the business - it's a time to ask questions, to celebrate milestones and achievements, and build team spirit and culture.
We have offices in seven countries, and one of the amazing changes we've introduced to the business is that any employee from any country can now work remotely from anywhere in the world, COVID-19 travel permitted. We have truly embraced the work from home culture at Uberall... but I am very happy staying in West Kirby, with a beach only yards away!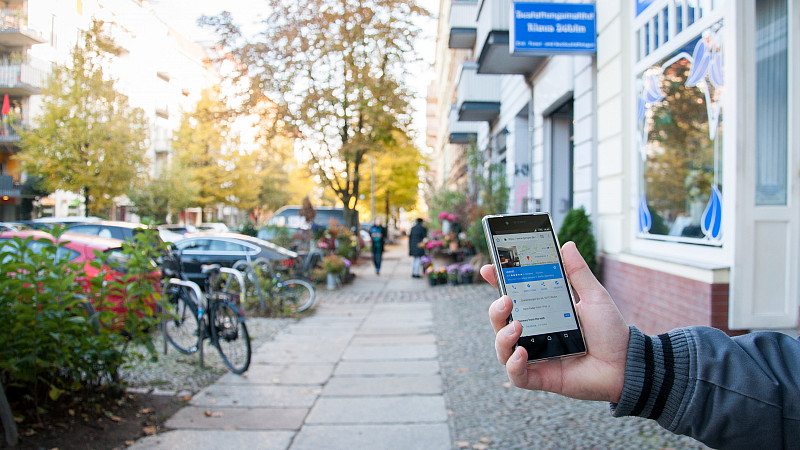 Wednesday
Wednesday kicks off going over the 2021 H1 & H2 strategy with the team. Even before the pandemic, we've always been forward-thinking, and aim to plan ahead whilst maintaining the flexibility to adapt. This ethos has been extremely helpful to our own resilience in recent times, as well as that of our customers.
We've seen a huge increase in demand for digitalisation that can keep pace with the enormous amount of virtualisation we're experiencing now, and brands are shifting to more tactical, short-term marketing to stay nimble. We brainstorm ways that customers can build the right foundation for maintaining their online presence, while still engaging with customers across all available channels.
We also discuss how online and offline commerce have converged more rapidly, and to a greater degree, than anyone previously imagined. Options like real-time inventory online and voice search shopping are gaining traction, and could become regular features of the commercial landscape sooner rather than later. It's important that brands are prepared for it, and we brainstorm how our solutions can be applied and developed in new ways to enable them to do so.
Thursday
After my customary dog walk, I do some prep for my customer strategy meeting with a British home décor retailer. The company has well over 100 stores across the UK, and wants Uberall's help to develop its high-level marketing strategy.
On our call, we debate how they can best drive customer engagement and demonstrate the ROI oftheir marketing efforts. One of the biggest changes in marketing to consumers today is that it's a two-way conversation - it's not just catchy print ads or splashy TV adverts, but listening to consumers, and acting on it. 
This conversation happens online - and once the technology tools are in place, brands need the right strategy in place to manage customer engagement effectively. We spend a good portion of our call talking about the pros and cons of managing reviews and local social media pages completely at the global level, or appointing local owners and operators to do so.
I'm happy to see that virtual drinks are in the diary for 5pm today. Even though we've been working from different locations, we've become a lot closer. We're taking the time out to speak and check in with one another to ensure everyone has the right support, and our virtual drinks go a long way in keeping us connected.
Friday
The week has flown by, and after a busy morning catching up on Slack and emails, I have a number of virtual team one-to-ones. This is a great opportunity to not only talk about work-focused topics, but to also relax a bit and talk about life and everything outside of work. 
I work with colleagues from a number of different countries, so it's good to hear how they are getting on. Because working from home tends to blur the beginning and end of the workday, it's important to make sure the right work/life balance is in place. I've noticed that since we've been working remotely, the productivity of my teams hasn't gone down, it's actually increased. 
I set aside the afternoon to review the latest developments from our product team. Technology now touches nearly every step of the consumer journey, and it's our job to make sure we're always innovating so that our customers can master every digital touchpoint. So much of B2C interaction is happening online in the wake of COVID, and though it's a challenge, I'm excited to see how we can use technology to help physical businesses survive through and beyond it.
My day ends around 5pm on a Friday… time to catch up with the family and plan the weekend ahead!