27 January 2021
What I've Learnt: Clair Heaviside, Co-founder, Serotonin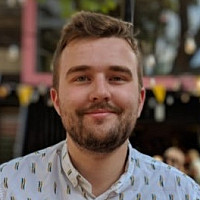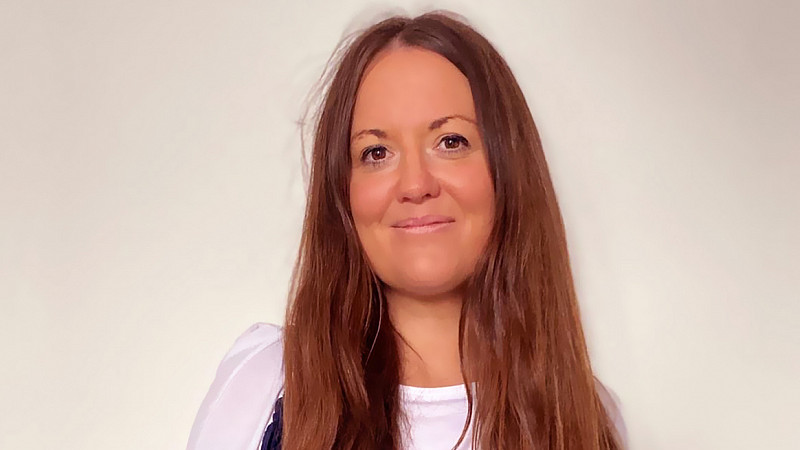 Clair Heaviside co-founded her own agency in 2019, originally called The Light before rebranding to Serotonin in August 2020.
Serotonin turns insights into creative digital strategies for brands, and works with names like Rudy's Pizza, Legal & General, Avail and Deansgate Square. Clair has previously worked at Cube3 as Digital Marketing Director, and is a trustee for the charity Haven.
She started her career founding Odd Arts, a charity that transforms lives in prisons across the UK and South America, before moving into the agency sphere.
We heard from Clair about the lessons she's learnt.
Which single daily habit or practice could you not do without?
Everyone who knows me knows that I love the outdoors. I think my brain needs green spaces to function. So, for me, it's getting outside, away from the world, the endless notifications. I live on the edge of the Peak District with my dog Ben, and the two of us have to make sure we go for a walk every day in order to find our peace. We're both an absolute nightmare if we don't.
What's your best failure?
I'm struggling with this question a bit. Not because I haven't failed, but because I have made my peace with the word 'failure'.
Things haven't always gone to plan, or they haven't turned out the way I expected, but now I just accept that ups and downs are part of life. Very zen, I know. So I guess my best "not going to plan" was when I left my first business, Odd Arts.
I needed a change, and I presumed that life just gave you stepping stones to better things. Turns out, it doesn't, and I ended up working somewhere that wasn't right for me. I felt like I had walked away from everything. But I moved on, this time as a freelancer, and into the world of marketing. Without that "failure", I wouldn't be where I am today. I guess that means we never really fail, do we? We just keep moving.
What is the best investment you've ever made, either financial or time?
When I left my agency job in 2018, I travelled to Tanzania alone to climb Kilimanjaro. It was an extremely emotional and personally challenging time in my life, and the courage it took to invest in myself was more than the courage it took to reach the summit.
The whole experience changed my outlook, and the course of my life. I gave myself time, space, and the gift of fulfilling an ambition. I proved to myself what I could achieve on my own. I became a better person because of it, and you cannot do more for yourself than that.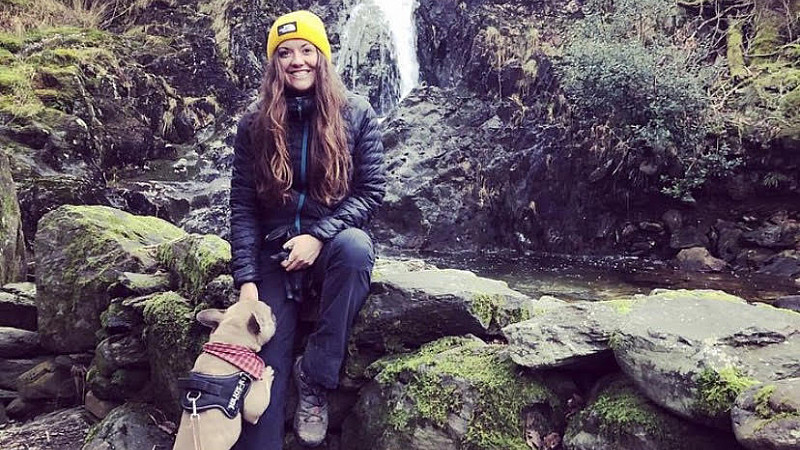 Which book would you recommend others to read and why?
I've been having sleepless nights over this question. I'm a big reader, so it really deserves a long chat over a bottle of wine. Ultimately though, I say, read whatever you want. Read to escape, read to be inspired, read to feel validated, read to challenge the things you thought you knew about yourself and the world.
Read whatever you want. Just read. Here are some books I have enjoyed reading this year, and if you love to be swept away by stories, I recommend all of them to you. 'A Little Life' by Hanya Yanagihara, 'A Fine Balance' by Rohinton Mistry, 'A Thousand Splendid Suns' by Khaled Hosseini, 'Where The Crawdads Sing' by Delia Owens, 'The Heart's Invisible Furies' by John Boyne, 'Girl, Woman, Other' by Bernardine Evaristo, and 'Daisy Jones & The Six' by Taylor Jenkins Reid.
What one piece of advice would you give your 21-year-old self?
I would tell her to quit messing about and sort a bloody pension, but the chances of her listening would be very slim. Oh, and stop plucking your eyebrows. The rest is up to her.
Who or what has had the single biggest influence on your working life?
Without question, it's been my family. I have taken an entrepreneurial path at pretty much every stage of my career, I've chosen to work in some difficult and dangerous environments, and I have needed them to trust and support me the whole way.
What I've had in return is relentless, endless love and belief. And I don't take it for granted. I have had the privilege to be able to take risks, knowing that there are people who will catch me if I fall. I couldn't have done any of it without them.
Tell us something about you that would surprise people.
My first business, which I started in 2004, was a charity working creatively with vulnerable and excluded people, predominantly those impacted by crime or the criminal justice system. I founded it from a hammock on a balcony in Brazil, alongside two of my closest friends, and it shouldn't have worked, but it did.
And I am proud to say that Odd Arts still thrives today, thanks to one of the inspirational women who was on that balcony with me, Rebecca Goodrich. I spent seven years travelling around prisons, secure units and drug rehab centres in the UK and South America, creating and delivering issue-based arts workshops. I always say that marketing is simply about understanding people, and I learnt everything I know about that from my time with Odd Arts.
How will the COVID crisis change work for the better?
I feel like the curtain has been lifted on agency-client relationships and there is no closing it again. For a few months, we really did stand shoulder-to-shoulder and worked it all out together. Expectations are more realistic, relationships are more honest, partnerships are more pragmatic.
We have been through the storm together, and Serotonin has been lucky enough to acquire new game-changing clients out the other side too. A precedent has been set and this is how we will keep on working, with our values at the core of everything: tenacity, transparency and teamwork. It has never made more sense than it does now.
What does success look like to you?
Freedom.