07 December 2020
A Week in My Life: Josh Gudgeon, Managing Director, Get Your Media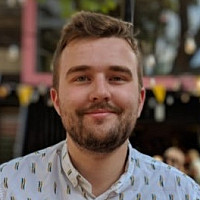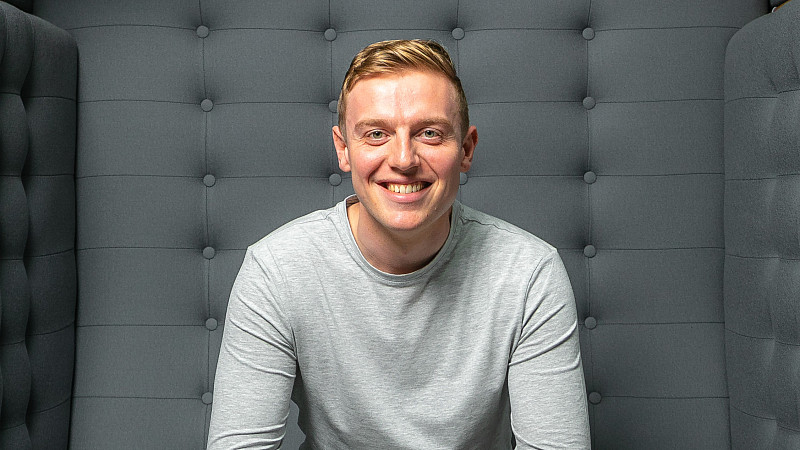 Former Royal Auxiliary Fleet Officer Engineer Josh set up Get Your Media - the Leeds-based content production agency - two years ago.
Since then, the agency has worked with Manchester United, actor Jamie Lomas, and a range of local businesses. It provides services across podcast production, video, web design, and more.
Josh told us about a week in his working life...
Monday
I've always been a morning person and start the day between 5am and 6am, with a strong coffee of course. This is followed by a run, usually about 5K which helps clear my head and set me up for the rest of the day. Like many, I took up running during the first lockdown and it has become an integral part of my morning routine. It has replaced workouts at the gym which unfortunately have had to close, again.
I arrive at the office at 8am. I'm a big believer in tidy desk, tidy mind, so the first thing I do is tidy up. Once the team arrives we have a get together to discuss the week ahead. The meeting also gives me an opportunity to make the team aware of upcoming shoots and meetings. Good communication with my team ensures that we're aligned and focused on achieving Get Your Media's goals.
Mid-morning we have a discovery meeting with a new client, which I prepare for with my account manager, and once complete, we follow up on agreed actions. I then get stuck into emails, scheduled calls, editing and video prep for the week ahead.
I strongly believe in not taking my work home with me, whenever possible, so I enjoy the evenings trying to switch off and being present with my family. I'm in bed by 9pm; being an early riser means I struggle to stay up any later (at 27 I'm well aware I'm old before my time!).
Tuesday
It's my usual early start and routine, coffee followed by a run. I'm out of the office for the day, filming. Before I leave, I schedule the release of my YouTube video for that evening, so that it doesn't get forgotten about if the day runs away with me, which can often happen! 
I pick up the crew and we check the equipment for the shoot. The equipment is kept in the office and when I have an early start time, I always pre-pack the day before so that we can leave in adequate time and avoid the traffic (where possible!).
Today's shoot has two locations, so when we arrive at the first filming point we introduce ourselves to our contact and scope out before any equipment is set up. We do this to ensure we work as efficiently as possible, without causing too much disruption to the normal day-to-day activities taking place.
We then get the shot list out, plan the order of sets for each element of filming, and get the relevant equipment set up. We finish slightly ahead of schedule and manage to enjoy a team lunch together (always nice to do this when we can!). Then we're on to location number two and the process is repeated.
Once all shots are captured, everyone packs up and heads home. It's been a great day with lovely weather, which always makes filming a more enjoyable experience (lugging equipment around in the rain is no fun for anyone!).
Before leaving the office, I make sure that the kit is charged overnight ready for another shoot tomorrow.
Wednesday
Coffee and a run followed by checking through all social media accounts. I usually do this daily but I allocate time every Wednesday morning, as a minimum, to make sure I am up-to-date with any comments, reviews and enquiries.
A mixed day of filming and photography is scheduled with one of my top clients, which I am looking forward to as we usually have a lot of fun on his shoots. It's a lovely day again, which is especially appreciated for this shoot as it's outside. 
We meet with the client at their office and start by filming a product overview. Once we've got through the usual 'blooper' intro (always inevitable with this client) then everything goes smoothly, and I have a bit of fun creating some arty shots. We then head into the city centre and use the architecture and scenery to help capture some new headshots. The brief is to move as far away from the standard corporate look as possible.
Once the client is comfortable with the style and manages to ignore passers-by, we capture a number of great images which we are both thrilled with. 
I have some time to spare so head back to the office and have a quick catch-up with the team to see how their day has gone and help with anything I can, if needed. 
Thursday
My habitual morning coffee to start the day followed by my weekly YouTube research. I like to do this at home but sometimes this spills over into office time (depending on what the diary looks like) as I want to ensure I am up-to-date with current trends, topics of conversation, new equipment, editing techniques, business advice and anything else I can think of that will help benefit the business. 
I then go through any outstanding quotations or estimates with my account manager and ensure everything is on track for our existing client projects. 
I spend the first part of the afternoon with my editor, reviewing his workload and adding input and support where needed.
We have a final client shoot scheduled for the afternoon in the office, so the team assists me with setting up the equipment, ready for their arrival. It's a monthly projects round-up for a retained client. We've undertaken several and established a good rhythm of how the shoot needs to run. Everything goes to plan, leaving time for a good catch-up and coffee with the client before ending the day. 
Friday
I start the day listening to a business podcast, getting me in the right mindset to record content for my own YouTube channel. I allocate time on Fridays to focus on my own content and marketing. So, while the team wraps up client projects, I set up the equipment, lighting and source any props needed for the video. 
I'm a perfectionist, so despite directing clients on every shoot, it usually takes a few attempts until I'm happy with my own content and can sit down and review the footage and edit. Once it's at the point where I am happy with it, I pass it over to my editor for him to do any final tweaks and save ready for release the following Tuesday. 
The afternoon is spent tying up any final client edits, answering emails, making calls and ensuring all accounts for that week are up-to-date so we can start Monday on the right foot! 
When workloads allow, we sometimes have an earlier finish, which always feels like a nice treat for the team and I (plus it means I can get home and start the tea, which always puts me in the good books with the Mrs!).