12 November 2020
Where We Work: Bonded Warehouse, Manchester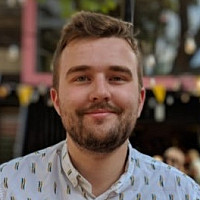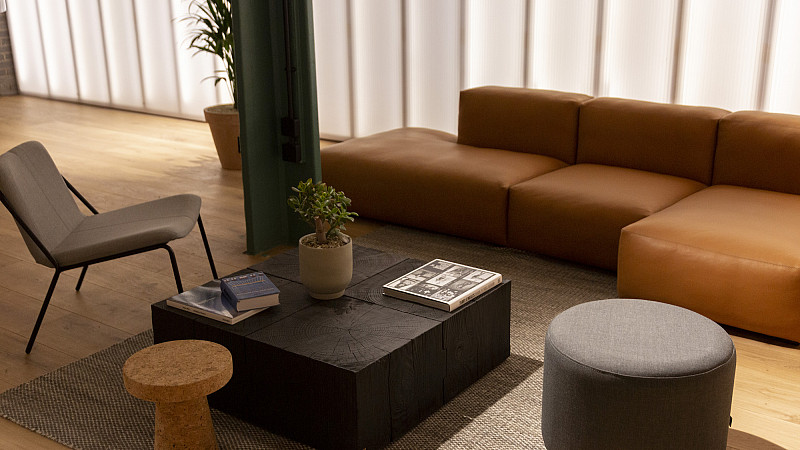 Bonded Warehouse is an enterprise hub for small and medium sized businesses in Manchester, designed to nurture innovation in the tech, media and creative industries.
The location offers bespoke workspaces on every level of the Lower Byrom Street-based building, including a range of amenities and social spaces, wellness and fitness options, a tech hub, coffee bar, and studios.
Bonded Warehouse is home to Enterprise City's Exchange programme and 28 tech startups which make up the scheme's first cohort. Exchange gives entrepreneurs access to the tools and infrastructure they need to learn and succeed within the UK's growing tech and digital scene.
Tanya Grady, Head of Partnerships at Enterprise City, said...
"Bonded Warehouse is a perfect base for Exchange because it has all the amenities that budding tech companies need. The customisable spaces mean each business can function in a way that works for them, we can run sessions with our professional partners and the entrepreneurs can network and share ideas with one another."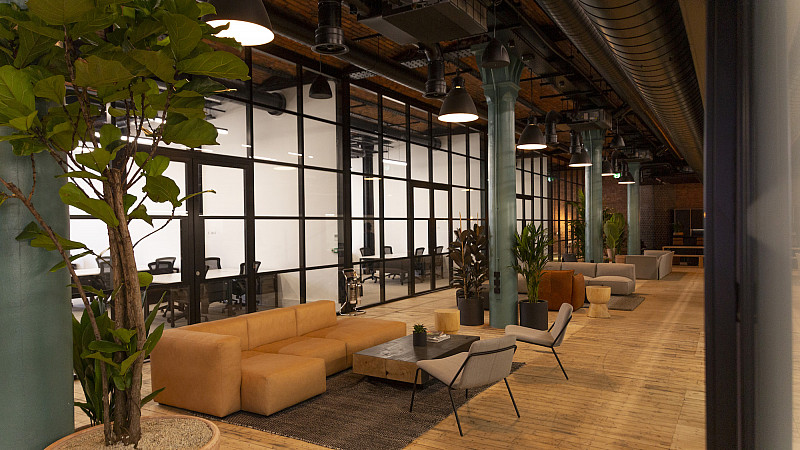 Where is it?
18 Lower Byrom Street, Manchester, M3 4AP
How big is it?
Bonded Warehouse is set over six floors and offers amenities that range from studio spaces and meeting rooms, to a coffee shop, co-working areas, a wellness studio, and a gin bar. Exchange start-ups have the freedom to work in creative studios, hot desks or event zones, all of which create an inspiring environment for innovation, creativity and imagination. 
The building was originally a terminus between Manchester and Liverpool, bringing in goods such as tobacco, alcohol and timber, and has been completely reimagined to be repurposed into a base for modern enterprise.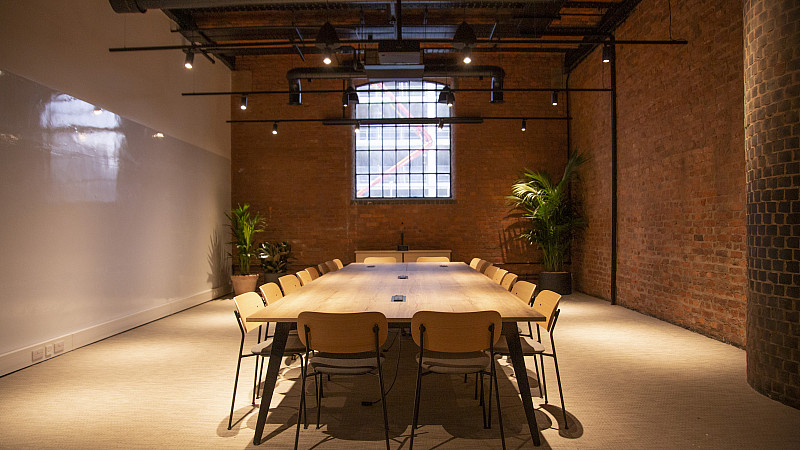 The design of the building encourages work and social to come together as members share spaces, developing opportunities for growth, expansion and the fusion of ideas. Social facilities include a tap room and gin bar, wellness and fitness and a coffee bar.
Bonded Warehouse is 128,000 square feet in total - 12,700 square feet of retail and leisure space, 10,000 square feet of studios, and 66,580 square feet of workspace.
What sort of work goes on there?
For Exchange start-ups, Bonded Warehouse is a base of operation and a place for development. Exchange has several partners who are experts in their industry area - for example Tech Nation, who specialise in tech startups, and Latitude who are on hand for marketing advice. The partners offer focused workshops, up-skill sessions, high-profile speaker events and panel discussions.
Bonded Warehouse goes beyond being a co-working space to being a thoughtfully curated environment specifically designed to boost start-ups, grow a community of like-minded businesses and give companies a place to root down.
Exchange offers its members support in a range of ways, so having a flexible space is a massive help in running those events, especially when social distancing is considered.
The work that happens at Bonded Warehouse varies from company to company and with such a diverse roster of businesses, there is never a dull day. There's app development, funding applications, research, augmented reality, and launch preparation all going on under one roof.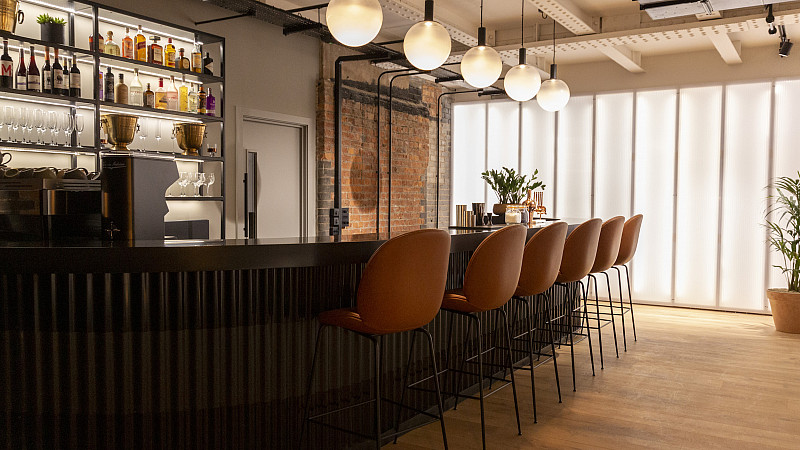 Tom Cartlidge, Exchange member and founder of commercial real estate tool, PropFolio, said...
"We have seen a huge benefit in the short time we've been working at Bonded Warehouse. The building is home to a dynamic group of startups which makes for a fantastic environment to share ideas and contacts as we all grow together."
Why is the workplace appropriate?
Bonded Warehouse has been engineered specifically for small and medium-sized businesses and is carefully designed to create a collaborative and exciting environment, which mirrors the ever-evolving tech landscape in the UK.
The variety and flexibility of the spaces cater for the needs of all 28 start-ups, which is impressive when you consider the variety of work that goes on.
The extensive space available means businesses can operate safely and within government guidelines in relation to coronavirus.
Manchester's tech scene is thriving and what better place for new industries to root down than right in the heart of the UK's technology powerhouse?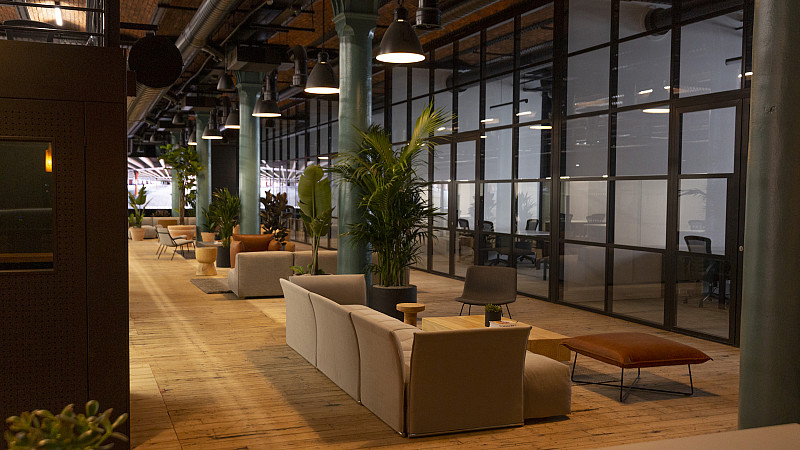 Who works there?
Across the 28 businesses involved with Exchange, there are more than 100 people who work from Bonded Warehouse, including MedTech businesses like MedCircuit, Recourse AI, and MY110; PropTech businesses Neighbourhood, PropCoin and PropFolio; Shout, Thirdfort Limited, wellbeing tech like Flock, Yoomiapp, Well Good, Y?Not, and augmented and virtual reality startup, Imagin3D.
Bonded Warehouse is also home to Department, a managed workspace and department store for business workplace concept. It offers members fully customisable spaces, from single and clusters of desks, to private studios, allowing flexible working and giving companies space to evolve and change with their surroundings, providing the ultimate workplace solution for businesses in all sectors.