18 November 2020
What I've Learnt: Daniel Reilly, Director & Co-founder, Ruler Analytics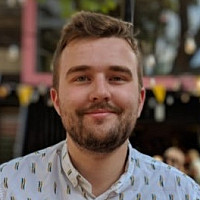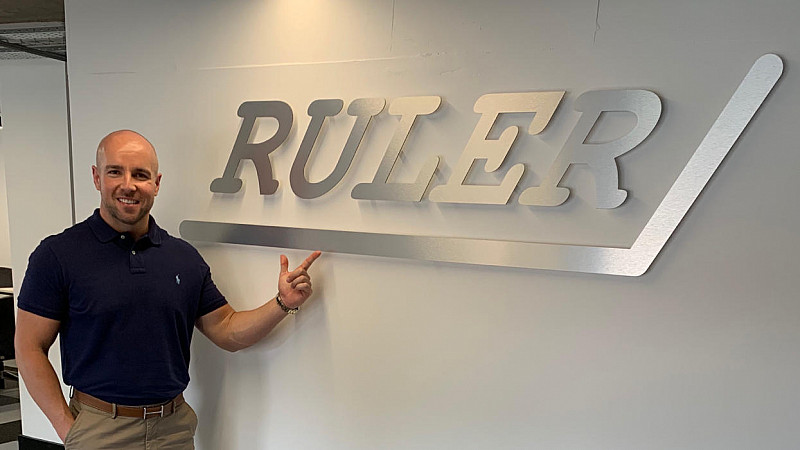 Having founded Ruler Analytics in 2012, Daniel Reilly is an experienced marketing attribution specialist.
Liverpool-based Ruler Analytics tracks individual customer journeys for partners, and was named as one of the Tech Nation Northern Stars in 2017.
It supports organisations of a wide range of sizes, integrating into a huge selection of digital products to help businesses accurately map the journey taken by each interested consumer, and properly understand their audience.
We talked to Daniel about the lessons he's learnt in his life and work.
Which single daily habit or practice could you not do without?
Mental and physical stimulation is often overlooked but I personally have to squeeze in an hour of exercise, as well as one hour listening to audiobooks. Ideally, no two days are the same, which allows me to avoid monotony but also keep my brain, and my body, moving and learning. 
What's been your luckiest break?
Honestly, it has to be meeting my best friend Ian, who became my business partner in 2009. We pretty much grew up together and since becoming business partners, my life has been completely different. We make a great team as he's very tech-oriented and I'm much more front-of-house when it comes to business. 
What's your best failure?
When I was younger, I put my heart and soul into sport, so probably not becoming a professional sportsperson. At the time, it seemed like the only path so it was tough to experience the disappointment of not being good enough. In hindsight, I probably dodged a bullet as professional sport isn't a great business model for me. 
Despite not making it, I think pursuing excellence through competitive sports, in particular competitive martial arts, provides valuable character development. Regime, competitiveness and resilience are skills I learned as a child that I'm not sure I would have developed through other pursuits. 
What is the best investment you've ever made, either financial or time?
Investing time in building meaningful relationships with good people. We take pride in hiring the best at Ruler, and developing our people. Our current Operations Manager, Alex, started with us over five years ago as an apprentice. She had potential from the very beginning and it's been amazing to see her flourish - she was even awarded Tech Personality of the Year at the Women in Business Awards last year. 
Which book would you recommend others to read and why?
Picking just one is incredibly difficult. 'Thinking, Fast and Slow' by Tversky and Kahnemann stands out as it revealed to me some truths about cognitive bias, human decision-making and human behaviour. That's incredibly useful insight, particularly to a business owner. 
What one piece of advice would you give your 21-year-old self?
Bend the rules. And always be kind and listen.
Who or what has had the single biggest influence on your working life?
Our pursuit of making our clients successful. That influence is so strong it actually led to the creation of Ruler Analytics!
Ian and I began our own PPC agency back in 2009 and we found a need for revenue attribution for clients who relied on an offline sales team, or who generally had longer sales cycles. We couldn't find a solution to fill the gap for us, so we decided to create it ourselves.
Tell us something about you that would surprise people.
I studied in America for my degree on a golf scholarship. Not necessarily surprising, but people are always interested to find out more about living in a frat, and if Americans really do use red cups! Our business is global and so having contacts I made while at university has been a great way to kickstart us in the US market. 
How will the COVID crisis change work for the better?
It seems that organisations have broadened their perspective on ways of working. In the long term, flexibility around working hours and working at home can only be a good thing. Getting the balance between work and life is essential to ensuring a happy company, and happy staff. That's all I could ever hope for for my own business. 
What does success look like to you?
I used to believe success was one big achievement, but I've realised that small gains each day are the key to fulfilment, and that to me is success. Being able to provide a service that fills a gap, a problem that I myself faced, is rewarding in itself. And watching businesses grow and develop thanks to our solution is the best feeling.