14 September 2020
A Week in My Life: Amy Wild, Chief Commercial Officer, Northcoders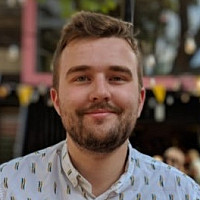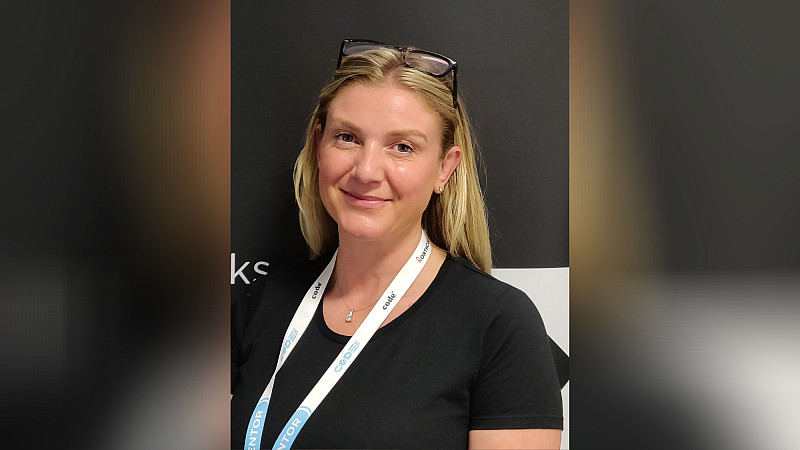 Amy is Northcoders' commercial lead, directing the sales, partnerships and marketing team for the coding education provider.
Joining as CCO in July, Amy has extensive experience in a range of industries, and ran her own consultancy. Adding to her valuable skillset, Wild has spent time in education too - leading the sales and marketing module on the chartered management degree course at MMU.
As a senior figure at one of the region's leading technical training providers, Amy works with all the teams within Northcoders across a typical week. Here's what one of them looks like...
Monday
I would love to say that my morning was spent in a zen-like state with exercise and meditation, but as a busy single mum the week kicked off with my usual 6am start. After breakfast, I sorted the kids and we went head first into an hour of what could only be described as a form of ritual torture (home schooling) which included some tears, tantrums and lots of bribery. I eventually settled down to my own work at 8:30am.
Monday is always a day of back-to-back meetings with our B2C, B2B and marketing teams. I'm very passionate about keeping these meetings positive and motivational. They're an opportunity for us to all discuss our targets and our shared action plans for the week ahead.
The meetings are also a platform where each team member can speak openly and share new ideas and new ways of working. The success of our business is built on the passion and talents of our team so we want them to have a stake, whatever their role or position. 
The afternoon is then filled up with our weekly senior management meeting. This is where we discuss strategy, and I can update the board on how things are going on the commercial side of the business.
This probably all sounds very professional, but I think it's important to convey a realistic picture, as my whole day is peppered with children wanting numerous snacks, lunch and drinks, and me playing moderator in numerous arguments, while answering the door multiple times, all powered by six coffees an hour!
Tuesday
My morning routine is exactly the same, but thankfully the kids are off out with their aunty so I can breathe a huge sigh of relief! 
Work starts with our regular Tuesday morning book club where we all read, and then critique, the best business, sales and marketing books. It gives us fresh perspectives and the opportunity to implement any hints or tips we come across; it also leaves room for a healthy debate should we disagree.
The book club sets us up with an enthusiastic and positive mindset, and I spend the rest of the day catching up and planning with each team across the business. Our commercial activities involve and feed into every department so it means we have a real understanding of what's happening across the whole business.
Every day, I try to coach and motivate my teams as much as possible, but I also learn from them. This collaborative and shared approach means we are all collectively focused on constantly innovating and improving our delivery and brand.
Wednesday
Like most businesses, we are still working remotely for the majority of the time, but I head into the Manchester office today. In fact, from this week - and on every Wednesday moving forward - the whole commercial team will be in the office. Today, the atmosphere has been electric; it's been so good for all of us to get together - safely, of course. We've worked seamlessly from home, but we're a people-focused business so being together, face-to-face, is a real morale booster.
My focus for the day is on developing our hefty three-year business strategy. This is going to form the backbone of how Northcoders develops so it's an exciting, albeit daunting, project to be working on, but one that I'm relishing. 
After lunch, I have a brainstorm and catch up with the team who are working super hard on our new apprenticeships training programme as well as helping our most recent graduates with their career ambitions. I also speak to our key partnership companies about new hires, retraining and upskilling their staff.
Thursday
On Thursday, I head over the Pennines to our Leeds campus on the train (mask on... it's not so bad once you get used to it!) for a full-day meeting with the senior management team. We have a lot to cover as we have some exciting and ambitious plans in the pipeline, including the delivery of more extensive courses and expansion into several new areas.
There's so much opportunity in the tech space, and we're determined to continue our growth plans whilst constantly maintaining our community-led spirit and concentrating on diversity.
I also get the chance to learn more about two free webinars we are staging - one for SMEs and one for larger enterprises - who want to know more about how they can upskill their employees via digital apprenticeships. Topics will include specific advice about the Levy Transfer and how enterprise businesses can take advantage of this to cover the costs for their apprenticeship training costs.  
Northcoders is a knowledge-based company so a big part of what we do is adding value.
Friday
The week has flown so it's another morning stand-up with the B2B and B2C teams to review the last five days' sales activities. This meeting is always really exciting, full of fun, and it's great to see the team hitting its targets so consistently… the energy is huge, even over Zoom!
We normally have a half-day on a Friday as we work a four-and-a-half day week because (not surprisingly!) we're such an amazing and forward-thinking company! In all seriousness, it might be pretty unique, but the founders believe in a healthy work/life balance which directly benefits the business through better productivity. I think more firms should, and will start, doing the same over the next few years. 
At the end of the day there's a weekly 'team bonding' zoom call beer or cuppa - no business talk, just great conversation and lots of laughs with great people.
After logging off, I spend some time with the kids and start to get into weekend mode before it all starts again on Monday. Bring it on!