13 August 2020
Where I WFH: Lucy Redmond, Account Director for Front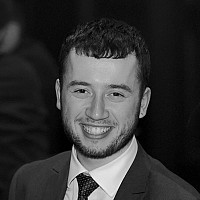 Sheffield's Front agency has worked with the likes of Regatta, Marshalls, Costcutter and Plymouth University. 
One of the Account Directors, Lucy Redmond, shares her impressions of the new WFH normality...
Where in the house do you work?
I tried a few spots before settling on what is now my office. The attic was great for being away from the activity of the house but the internet was awful. The dining room was a bad move – far too close to snacks, and the front room was a disaster. While dark blue walls may be on-trend for interiors, I looked like a floating head in a dark cave.
Converting the spare room was the only option. The light is great in here with has added an ethereal glamour to client video calls. It's filled with plants and pictures from my travels, my favourite books – everything that brings me inspiration. 
Paint a picture for us of the view from your window
My street is Victorian townhouses so the properties are quite close. I've caught the eye of my neighbour on several occasions as he beavers away in his office. My garden is looking great and watching the swifts and bats late in the evening has become a bit of an obsession. 
If you have one, can you talk us through your home-working daily routine?
Breakfast, shower and getting dressed as if seeing a client has been hugely important for me in keeping a sense of normality during very unusual times. I set to it at around 7:30am. I am at my most productive in the morning so having some time to think about business growth and the development of the team has been really valuable.
The working day always kicks off with calls with the team for briefings, to check-in and make sure we are all on track, closely followed by calls with clients and suppliers. Then working through the inbox. 
Our creative director Frankie and I have a really collaborative approach so we will frequently catch up throughout the day. Working remotely hasn't changed our working methods, but has highlighted how well we work when the perceived barriers of studio and accounts are removed. 
Like a lot of people, pre-lockdown me would rarely take a lunch break and grab a bite at my desk or during a meeting. Having an hour every day where I take the dog for a walk, or make a nice meal helps me to collect my thoughts and have a much more productive afternoon. 
Which tools and technology do you rely on when working from home?
Trello, WhatsApp, Skype and Teams – and a good internet connection.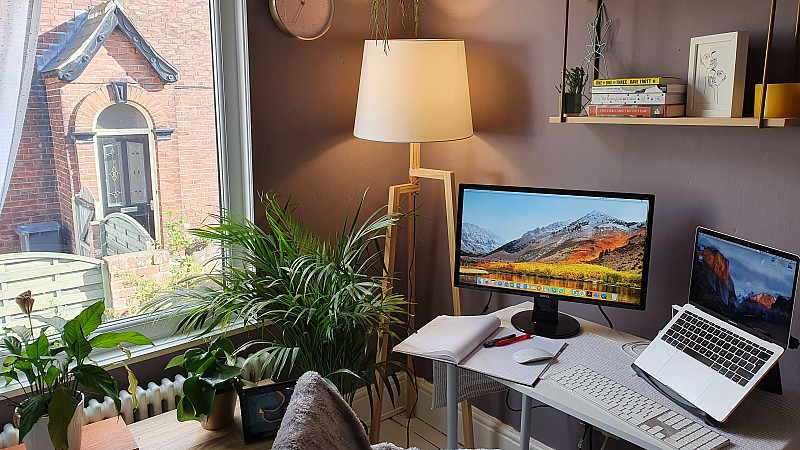 What do you miss most about working from an office?
Conversation that naturally emerges. The ease with which a conversation can start somewhere and end someplace entirely unexpected. There are tools that can help us to facilitate this when WFH, but nothing I have found that beats a group of passionate and dedicated creatives thinking together in a shared workspace.
What tips do you have for increasing productivity while working from home?
Talk! Working in isolation does not deliver the best results. Being productive is not simply a case of transferring our working methods to a different environment. Recognising that colleagues and clients have wider concerns and uncertainty, then offering appropriate support has been tough. Reading emotion through video calls and dodgy internet connections? I will not miss that post lockdown. 
It's much simpler to offer support than wait to be asked for it. We are creative and inquisitive people so carve out time and make space for that element of our working lives. Share creative, discuss insights, ask what podcasts people have been listening too. Be interested in the world outside of the project immediately in front of you. 
Will you look to work from home more in the future?
Possibly. Having headspace without interruptions has made me more productive in some areas. But I miss the energy of the office. 
How do you think the workplace will change in the future?
I hope we will see more support for working parents, a greater emphasis on flexi-time and an improved work-life balance.  
It will be challenging: the past months have shown that businesses can function and thrive in different circumstances. But a few months of new behaviours vs decades of entrenched working practices is not enough. Business leaders need to grab the opportunity and commit to a programme of change. If done right, it will be massive. 
At Front, we are investigating how we can develop and grow. I am energised and motivated to shape what working life looks like in the coming weeks, months and years. A sustained effort to progress is where the excitement and real opportunity lies.