18 May 2020
A Week in My Life: Tariq Mohammed, Director of 360 OM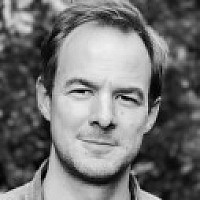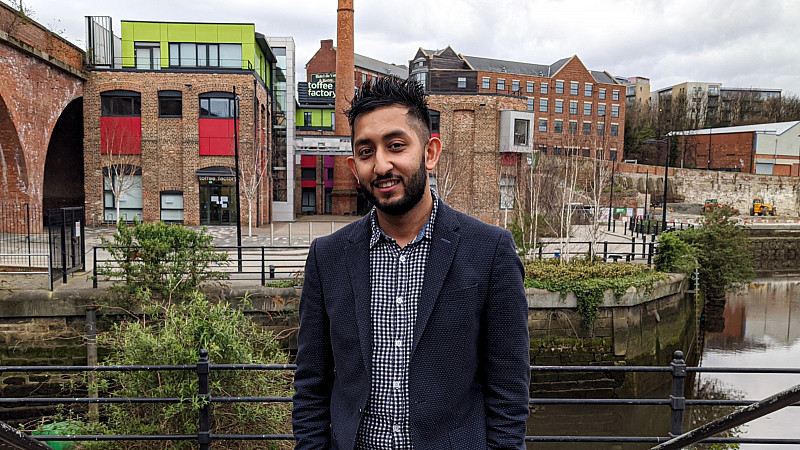 Tariq Mohammed is director of 360 OM, a performance marketing agency that works with brands to accelerate growth through paid search and paid social.
With offices in both Newcastle and London servicing national and international clients, 360 OM's portfolio includes tombola, ENGIE and Europcar Mobility Group.
Here he shares what his working week looks like…
Monday
It's really important to have a good Monday as it can really set the tone for the rest of the week. I usually get up at 6:30am every morning so I can get to the gym before dropping my daughter off at nursery and heading to my co-working space.
From 8:30am my working day starts and first on the agenda is checking emails before catching up on industry news. Following that I'll hold a conference with department leads to discuss any new initiatives and priorities for the week ahead. During this we'll chat about what's expected in any new business activity, status updates for our senior clients, recruitment and most recently the topic of coronavirus and its impact on businesses has been high on the agenda.
After that I'll usually head to Starbucks and grab a coffee and croissant as I think it's great to get out and about during the working day where possible. Then as soon as it hits 3:30pm I'll pick my daughter up.
One thing we have really started to embrace following the effects of coronavirus on the world as a whole is utilising tools such as Zoom. We tend to host our meetings face-to-face where possible but Zoom has been a great way for us to present our performance marketing solutions during social distancing.
Tuesday
I recently signed up to a social selling course when the government issued advice to not go out unless necessary, which I'll sometimes jump into instead of going to the gym.
As well as tracking the COVID-19 climate internally we've also been working closely with our clients to understand their marketing decisions, so we've been catching up with senior clients to get business updates and offer support where we can.
Tuesday is also a great time for us to assess new business opportunities, especially at this time of year as lots of brands review marketing campaigns and budgets in Q1. We'll usually have introductory calls with potential clients to find out what they're looking for and to really understand whether we are a good fit for them. It's really important to get intro calls right as the majority of information gathered is used for the team to work on the pitch deck.
With everything that has happened so far this year we've been regularly assessing our new business goals and now we are looking to establish connections and relationships that could lead to opportunities later on in the year.
Wednesday
Catching up with senior clients is top of the agenda today and most recently it's been with those clients who we've been running campaigns for in international markets where there have been lockdowns.
As it's the middle of the week, Wednesday is a good time to reflect on the first half of the week and what's to come. We're quite a small team so I'm able to catch up with everyone individually on everything that's happening in the world and how it will impact their work.
Alongside internal meetings to discuss client strategies and performance expectations, I'll also catch up with our Paid Media Director to chat about the current landscape. Then it's on to work on pitch decks that are due for the end of the week and early next week.
Thursday
One of my personal goals this year was to attend more events that would add value for myself and the agency. We're members of BIMA which has virtual events with others in the digital community to discuss any recent changes and how we can all move forward. The events are really valuable as I get to meet new people who are in the same boat as us.
Partnerships are really important to us and we regularly check in with our Google rep to understand what more we can do for our clients. We work really closely with all of our media partners to ensure our clients benefit from their campaigns.
Thursday is also a great time to work with our marketing person to run through our social media content and blogging activity. Working in an agency environment like we do, our clients are our priority and their marketing comes first. However we really strive to ensure we are thought leaders in our field and promote ourselves through the most appropriate channels. We like to think of ourselves as experts in what we do and we need to demonstrate that with our own brand.
Friday
As Friday is the end of our working week I use it to tie everything together and ensure we're ready for another busy week on Monday.
New business is a part of my role so today generally consists of finalising pitch decks and rehearsing for pitching later in the afternoon or for the following week. I'll also spend some of my time connecting with people on social media and making calls to outreach even further.
Finally, I'll have a 121 with a member of the team to track progress and generally catch up on everything that's happening. I think it's really important that my team and I are on the same page so I'll ensure that I'm there as a sounding board if they need one and to also help them develop their careers with us.