26 May 2020
A Week in My Life: Paul Corcoran, CEO, Liverpool brand and marketing agency Agent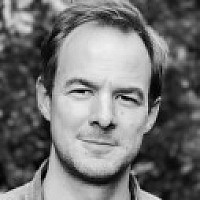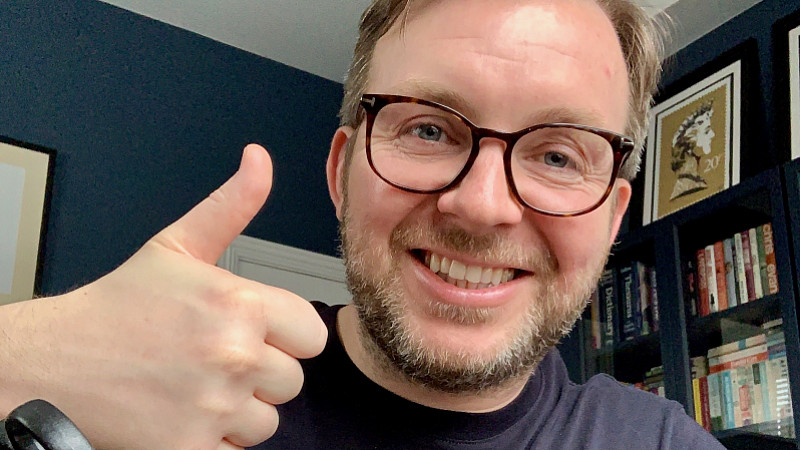 Paul Corcoran is CEO of Liverpool-based brand and marketing agency Agent, and founder of its sister social enterprise, Agent Academy.
He is also deputy chair of the Liverpool City Region Local Enterprise Partnership, co-chair of the LEP's creative and digital board, vice chair of Liverpool's Everyman and Playhouse theatres, board member of the North West Business Leadership Team and industry champion of the Policy and Evidence Centre for the creative industries.
Here he shares what his working week looks like…
Monday
I've woken up with a real spring in my step this morning as it's Agent's 14th birthday! We're a full service brand and communications agency and it's amazing to look back on how far we've come. 
The first thing I do today is have a scroll through my phone. I'll have a quick check of my emails, then take a look through my Twitter timeline and LinkedIn, and catch up on any of the previous night's Instagram stories. I don't normally like to look at my phone first thing, but we've already had lots of lovely messages of congratulations from clients and team members both past and present, so it's a great way to start the week.
Once I'm ready for the day I'll make my first cup of coffee. I bought a new coffee machine right at the start of lockdown and it has been my absolute saviour – having a good cup of morning coffee really has brought me joy every day. It's the little things.
Since working from home, I've been trying to stick to a routine as much as possible – maintaining some sort or normality has been really important for me.
Much of today is spent working with the team to develop content to celebrate Agent's birthday on our social media channels – it's a huge achievement so we want to shout about it!
It's a busy week ahead and we're fortunate that we're keeping busy with both new business opportunities and working closely with our existing clients across the UK, so all of our team are still with us full-time, which is great. 
Next up I have a call with the Liverpool Local Enterprise Partnership Chair, Asif and Managing Director, Mark in my role as Deputy Chair – one of my many hats! We catch up twice a week, to go through the LEP's response to the current situation, understand the latest Government updates that have come in over the weekend and get a feeling for what is happening across the business arena. This helps us to plan any interventions that we need to be making, or information we need to put forward to the City Region Combined Authority.
After more meetings, it's the end of another busy Monday but a great start to the week.
Tuesday
Tuesday starts with the usual routine. I'll take my miniature poodle, the infamous Leo, for a walk around the block – at this point I'm hoping that I don't bump into anyone. One benefit of the roads being quieter is that I can't frighten the neighbours with my bedhead! 
This morning we have an Agent Academy meeting to talk about our new programme which launches this week. Agent Academy is our sister social enterprise which trains young people to help get them into the creative and digital sectors up North. In the last six years, we've trained and helped hundreds of young people into full time, permanent jobs. 
We've had to move really quickly to adapt, leading to the launch of our first ever virtual programme. We want to ensure our young people aren't losing out on the opportunities that Agent Academy brings, so it will still involve them meeting lots of inspiring industry leaders and experts from across the North, as well as working on a real-life client project. Now, more than ever, it's important for us to support young talent.
Last week, we had Agent Academy's online graduation for its most recent cohort. It was a fantastic virtual event hosted via Zoom by the Academy graduates, with over 100 guests from the creative and digital industries, who have come to celebrate their achievements over the past 12 weeks. We also had Metro Mayor, Steve Rotheram and BIMA's MD, Holly Hall, give speeches. 
The rest of the day consists of more virtual meetings and planning sessions, before switching off and settling down for the evening.
Wednesday
Another dog walk to start the day. Leo is used to being Agent HQ's head of security and usually gets lots of attention from the many people who visit throughout the day, so he's missing normal life just as much as I am. 
Today's focus is working with the team on the launch of 'Switch', our brand new EdTech product, which is a collaboration between Agent Academy and Agent. Agent Academy was recently awarded funding by innovation foundation, Nesta and the Department for Education, to expand the existing offer nationally, taking everything we've learnt in the six years since the Academy's inception, to support people whose jobs are at risk across the UK. It's a really exciting project and has landed at the perfect time, given that so many people are having to move everything they do online, whether it's work, training or education. 
After another full-on day it's time to wind down. Some days are much easier than others and it has been a real adjustment for so many of us, to go from a life where we're used to socialising and seeing friends and family all the time. It takes a lot of getting used to, so it's really important that we're able to switch off and take time for ourselves, which is easier said than done when the line between home life and work life is so blurred.
Thursday
Thursday is a heavy meeting day. I have meetings from 8.30am to 5.30pm, so it's pretty full on, but very productive. 
To start the day, we have our fortnightly Briefings at Breakfast (BABs) session with the full Agent team. It's a chance for one member of the team to do a brief presentation on something they're interested in. In recent weeks, we've covered topics like behavioural economics, UX design and even the power of music. It's brilliant what the team bring to the table to allow us to continually learn.
Now more than ever, we're collaborating across the entire team. We're finding new ways of working together and communicating more effectively, which would normally come so naturally in an office environment. It's so important that we aren't working in silos.
I've recently joined the Mettle programme being delivered by the team at Form, so lunchtime is spent talking with fellow business leaders who are in the creative and digital space and are looking to stabilise, sustain and survive their businesses during this period. They are always exceptionally helpful sessions and it's brilliant to speak to people who are in a similar position to me, to share best practice, as well as to share our challenges.
In the afternoon we are hosting a virtual #AgentConnect event on 'Tech for Good & Value-centred Design'. We've been able to secure an incredible panel of UX and technology specialists including representatives from the BBC, National Cyber Security Centre and The Very Group. It's a really insightful and interesting event with a range of perspectives on what can be seen as quite a complex topic.
My final meeting of the day is with the North West Business Leadership Team. Each fortnight the board come together (virtually!) to discuss the state of industry across a range of sectors. This has been incredibly useful during recent times and is a fantastic source of knowledge and support. Everyone has something to bring to the table and it always makes me exceptionally proud to be a business leader in the North West. 
Phew! This evening, I try to make the most of the sunshine and sit out on the front step with a good book and a glass of wine. I set myself a target at the start of the year to read one book per week and so far, I'm on track!
Friday
It's the final day of another busy week. After my usual morning routine, I set up my workspace and dial in to a keep in touch meeting with my senior team. Communication has always been key for us as a business but now more than ever, we have to make sure we're staying in touch and supporting each other where we can. I'm speaking with the team on a regular basis and having these meetings in place are a great way of checking in and rounding off the week. 
After more planning sessions and meetings both internal and external, it's time to end the week with our Agent quiz. It has been so nice to bring together the whole team every Friday afternoon, for a bit of light relief and just to make sure everyone's doing okay. 
The work to-do list is ticked off for this week. Like many people, I had grand ambitions of using this time to do the things I've always wanted to do, like to start writing a children's book, or to do at least an hour of yoga a day and make sure I'm walking 10,000 steps per day. I definitely underestimated that fact that the working day is still just as full (which is no bad thing), so by the end of it, I'm exhausted!
Instead, I've done all sorts of mundane things that you always mean to do but put off, like sorting out cupboards and reorganising the kitchen. All incredibly boring, but I know I'm not alone.
We've been enjoying the good weather recently, so my partner and I start the weekend with a barbeque in the garden, before recharging and doing it all over again on Monday!