03 March 2020
My Startup: Menu Guru, Liverpool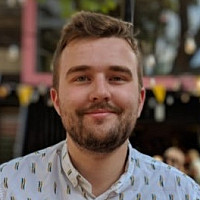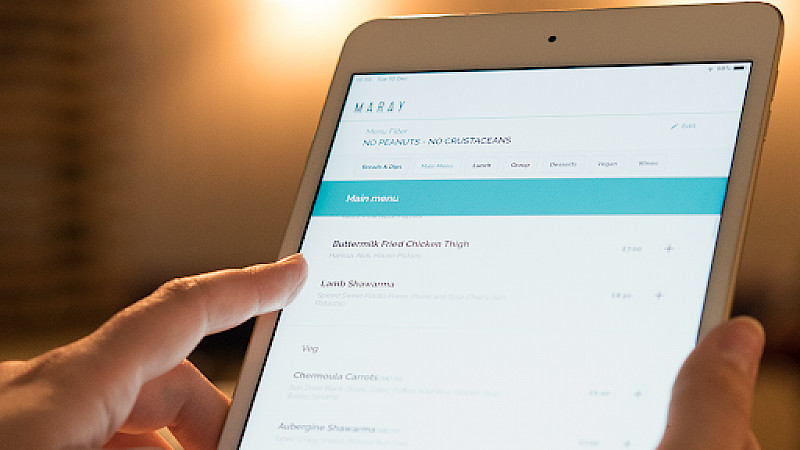 Menu Guru is a digital allergy book that solves the issue of miscommunication of allergy requirements in restaurants.
The application allows guests to filter a menu to their exact allergy requirements, and only shows what meals they can safely enjoy. With at least two million affected by food allergies, rising to more than three million when intolerances are taken into account, that means that 5% of people need support with food choices.
Up until now, nearly two-thirds of allergy sufferers have chosen at some point not to eat out due to worries around their allergy and the misunderstanding around it. That's where Menu Guru comes in, restoring confidence in both diners and servers.
Founder: Sunil Mistry
Founded: 2018
Website: menuguru.co.uk
We talked to Sunil about setting the company up.
Why did you start Menu Guru?
It was born out of my own frustrations and experiences of suffering from multiple food allergies. Often it meant missing out on special occasions and social events because there was no way of knowing whether restaurants could correctly accommodate my needs. As a result, I was pretty much isolated a lot of the time.
I had always wanted to one day start my own business, so it made me think with over two million people in the UK suffering from food allergies, restaurants need to step up and start serving a very unsatisfied, but extremely motivated and vocal segment of the market. That's when I decided to found Menu Guru; to make eating out easy, accessible and painless for the growing population of food allergy and intolerance sufferers.
Tell us more about the tech behind the product.
Menu Guru is a digital allergy book for both restaurants and their customers. The digital application lets customers filter a restaurant's menu to fit around their exact allergy requirements, and shows them which meals they can safely enjoy.
Once the customer selects their allergens on the app, an API filters out the meals that include the allergen ingredients on the menu. For a restaurant, it improves the guest experience for those who are affected - either medically, or through a lifestyle choice - by ensuring the accuracy of orders in busy environments. 
Where are you at right now?
Menu Guru has been working with several food venues around Liverpool and Manchester including Maray, Heritage, Holts Arms, Abditory, Free State Kitchen and Sapporo Teppanyaki, to develop a product that is of real value for them and moves with the current food industry trends. We've also seen the attraction from a number of influencers on social media in and around the area, which is pretty cool. 
Menu Guru is at a really exciting time of its development, we hope we can continue to reach more and more customers with goals to extend our services nationally.
What are your aims for the next year?
Next year we have plans to on-board a further 200 venues across the UK as well as develop more features into the application such as 'dynamic website menus' and allergy profiles so that the product can be of even more value for our users. 
What we do is really about how we can support our partners in serving allergies easily and creating a positive experience for someone with dietary requirements. The food industry has a high turnover of staff and usually, venues are loud and very busy.
This is where accurate communication between the customer to the server is lost and allergy-related incidents occur. With Menu Guru, our aim is to stop miscommunication from happening. We want both the restaurants we work with and people they serve to have the comfort in knowing their service is reliable and safe, but above all, bring back the enjoyment of dining out.
What's been the hardest thing about getting your company off the ground?
There have been some high profile cases of allergy-related incidences in the press, so getting the product right for restaurants and their customers have been crucial. We've worked very closely with our restaurant partners and their customers to ensure we get it right.
It has taken a while but we've created a product that reduces complexity, saves time, works around the existing service processes, and gives guests heaps of confidence when eating out - all of which has been confirmed through increased customer footfall at our partnered venues. 
Why should more people be using it?
Allergies are on the rise and as we've seen in the press, the results of miscommunication in restaurants is devastating. One mistake can be costly, not only in terms of money but in the worst cases, it has cost lives.
Menu Guru has a solution that hugely reduces this, provides confidence and peace of mind for restaurants, their staff and guests. By working with restaurants we have been able to use their existing complex allergy matrixes and simplified them for servers and guests, in one easy-to-use application. There really are no better reasons for why restaurants should be using Menu Guru.
Why is it worth the investment?
The UK has one of the largest populations of food allergy sufferers in the world, but miscommunication between staff and outdated allergy menus leave many feeling worried and unsafe when eating out.
A 2018 report by the Food Standards Agency revealed that 60% of young adults with an allergy avoided eating out due to fears of inflaming their condition. There is a lack of support on offer to help restaurants improve their service.
Menu Guru is helping restaurants to deliver that much-needed regulated service by making serving those with allergies simple.