03 February 2020
A Week in My Life: Emma Slater, Managing Director of Wavemaker North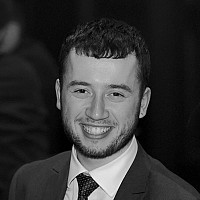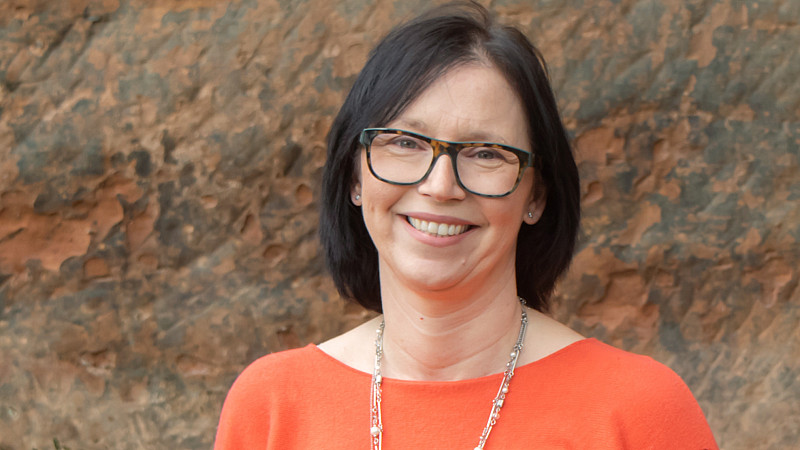 Emma has over 20 years' media experience working with some of the UK leading brands, such as Rank Hovis, Cadburys, Jet2 and First Group.  
Following the global merger of MEC and Maxus, which led to MEC's Manchester office becoming Wavemaker North in January 2018, Emma was made Managing Director.
Since then, the agency has grown from a media and digital planning and buying agency, accelerating into search, performance, technology, social and content marketing services.
Here, she shares what a week in her working life is like...
Monday
It's a little harder to get back in the zone after the weekend!
My morning begins with 30 minutes on the exercise bike. It helps with my hectic morning routine – dragging my 13-year-old son out of bed in time for school. I hope today doesn't mean several trips back to school because of forgotten gym kit/homework - a routine I'm sure is familiar to many parents.
I'm in the office by 8:15am and enjoy a bit of quiet time before it gets busy.  
Every Monday we have an all agency meeting. We share our agenda for the week and highlight the great work /initiatives happening in the agency.  This week our Mediator social team has launched our 2020 charity appeal. The agency nominates a charity for our yearly fundraising.  Last year we chose The Booth Centre, supporting Manchester's homeless community. 
A series of meetings with the senior team takes me to lunchtime a new business brief lands and we set to work on a quick turnaround for next week. And then, like buses, another opportunity lands on my lap … again with a deadline for next week. I really shouldn't complain.
I leave a bit earlier to do home logistics.  Luckily, Wavemaker's flexible working policy means that if I need to pick up any work later, I can.  It's important I'm at home to manage the homework battle! 
Monday is 'quiz night' - I watch Only Connect and University Challenge (after catching up on Corrie). Then I re-read the new business briefs, before heading to bed at 11:15 pm. I read for as long as my eyes stay open. 
Tuesday
Today I pressed snooze- I'll have to get on the bike later. Luckily, I remember to take leftovers from last night's tea for lunch, which is a bonus! 
Today we have the pleasure of welcoming Isobel back from her two -week Wavemaker Globetrotter experience.  I'm excited to hear about the brilliant Warsaw team and what we can learn from them.
I need to prepare for an urgent chemistry meeting! I think to myself, why can you never find the editable version of that key chart when you really need it? 
A shuffle of meetings, a few printed documents later, and we're good to go.  I ask myself what is the best use of team time right now? It's decided that Managing Partners Nola and Kate will go to the Chemistry meeting, I will get on with briefings and work for the other pitches.  
It's head down working on structuring pitch stories and making sure the team know exactly what they need to deliver, by when.  
I check personal emails (to see if my son has made it through the day without detention). So far, so good, but there is still an hour of school left! 
It's been a productive day -four different pitch teams all getting stuck in with no issues. And … no detention.
Wednesday
I watch 'Portrait Artist of the Year' on the exercise bike. I love the undercurrent of fierce competition the pure artist struggles with –its alien territory for them. Seeing a blank page turning into something masterful is special… let's hope I can emulate that skill today! 
The day flies by, thanks to back-to-back meetings with creative agencies, media owners and pitch teams. In the evening, I'm meeting up with every dear ex-colleague for a drink. We have a good catch-up on the agency gossip –you have to get it from somewhere, right?
Then it's onto a delicious media owner dinner at the Bull and Bear. I hopelessly failed to put the dinner on the home calendar, and the "if it's not in your calendar - it doesn't exist" rule applied. I make my excuses and leave early. Luckily, my son has completed all his homework. We catch-up on some NFL– his favourite thing at the moment – I am desperately trying to appreciate it!
Thursday
A busy productive day. We've almost completed the deck for next week. 
There's a very brief board meeting to check early progress on our 2020 OGSMs.  
After being in a pitch room all day, I'm excited about catching up with friends this evening. I look forward to a couple of glasses of wine - the early morning client meeting tomorrow has been cancelled.
Friday
It's been a bit of a rush this morning with the usual logistical challenge of getting my son where he needs to be. It's been a frosty night and frustratingly, I hadn't factored in 'scraping the windscreen time' into my plans!  
I feel very strongly that people shouldn't work at the weekend. With the pitch taking place on a Tuesday morning, it's important we complete the deck this week. I get to work on hitting a 4pm deadline.
At lunchtime, I do a quick lap of the canal to clear my head and get those steps in! I'm confident the pitch presentation is in good shape, and only a few slides are left to finalise.  Finally, I'm happy to say that our weekend is are our own, thanks to the team putting in a great shift this week.  
After 23 years at Wavemaker, I can safely say no week is the same. I feel privileged to work in our great industry and even more privileged to work with the amazing team at Wavemaker North.