08 January 2020
What I've Learnt: Simon Dalley, Director at GrowTraffic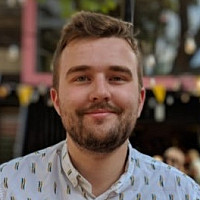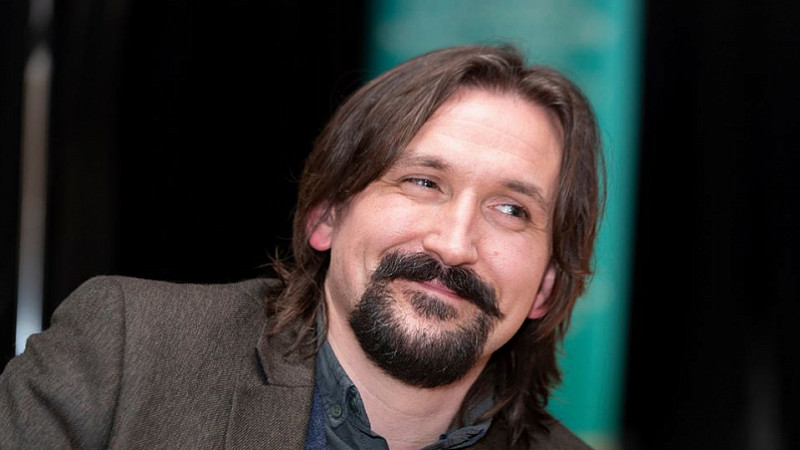 Simon Dalley founded GrowTraffic in 2009, building it into a respected search marketing agency with bases in Bacup, Burnley and Sheffield.
During his career he's led the marketing team at Skiddle, was Group Marketing Manager at OBAS, Head of Marketing at MakeUrMove, and Marketing Manager at BrightHR, only founding GrowTraffic as a side project originally.
GrowTraffic works across SEO, digital marketing, web design and content - helping clients boost traffic and convert visitors.
We talked to Simon about his life and experiences.
Which single daily habit or practice could you not do without?
When I was working in corporate marketing roles I found it difficult to maintain the right work-life balance, generally commuting three hours each day and tying myself to a desk far more than I should have done.
So it has become important to habitualise making time for my son and wife. It's not easy because I'm often bouncing around between our offices in Lancashire and Sheffield, or seeing clients around the North, and flying between Manchester and London.
I'm also a creative and I recognise this can often lead me off on tangents. It's both a strength and a weakness. It can drive us forward in great leaps or it can leave me bogged down in things that get us nowhere. One of my best practices is to regularly communicate with the team and GrowTraffic's other directors, to see what they think I should be prioritising.
What's been your luckiest break?
I've been incredibly lucky over the years. Both in my personal life and throughout my marketing career.
I've worked with amazing businesses and had a very varied marketing career. I've met fantastically talented people and visited many towns, cities and countries through work. It's a continuum though - each break has led to the next one. A close friend of mine once compared me to a monkey flinging itself upwards on a tree, unsure whether the branch was the best option or would hold.
What's your best failure?
Probably my best failure was with We Buy Any Car, which was then part of UK Car Group. Within a week or so of me starting there, they lost the credit line of hundreds of millions of pounds they had from the bank due to the Credit Crunch. So it wasn't the best start.
It was a case of last one in, first one out, and I didn't stay there long, with most of the marketing team there leaving in the months that followed too. What I did do while I was there was manage the creation of some TV and radio advertisements. At the time of my departure, we were working with a Neil Morrissey voiceover and somehow, it just didn't quite work.
A couple of weeks into my tenure in the marketing team at UKFast, my We Buy Any Car ad started appearing on TV, with a really annoying but hugely memorable jingle. They became a household name.
What is the best investment you've ever made, either financial or time?
We managed to buy a five-bed farmhouse with a few acres of land, six years ago, when the market was in a particularly low point, in an area that was just about to enjoy a significant investment and refurbishment.
We have other investments that have worked well and we are in the early stages of buying an old church, which will be the new HQ of GrowTraffic, as well as being a centre for several other businesses.
Probably my best investment was my time in GrowTraffic, having personally taken nothing out of the business for four of its ten years, enabling employees to come on board and reinvestment in the business. Had I been taking cash from the business all those years, I'm not sure it would have got to where it is now, in many ways, GrowTraffic has developed in spite of me.
How would you describe your work/life balance?
Better than it has been for most of my career. Still needs work. Also, my wife is a Director of GrowTraffic as well, which means we never really shut off from it. That can be stressful at times.
Which book would you recommend others to read and why?
I love 'Lost and Founder' by Rand Fishkin. I've followed Fishkin for years, being a member of the SEOMoz and later MOZ community for a long time. I'm ranked around the 200 mark in their international community of some 20,000-plus SEO geeks - I've even got the T-shirt to prove it! 
I've seen from the outside the way that business changed over the years. But the story in 'Lost and Founder', which is so personal and open, really resonated with some of the challenges I faced. While I've gone the organic route with GrowTraffic and not given equity away for investment, I have given it away for other people to commit to the business. Inevitably, this means I've lost some control of what I created.
I also related to his candid discussions about mental health and self-doubt. We've all been there at times, but too few of us speak about it. Most of the business books out there perpetuate a business machoism about getting up before 5am to exercise, read books and win the day before breakfast.
There are books about how to structure your business and how to win over the boardroom with power politics, power poses, power pauses and dominating or persuasive communication strategies. It's all BS really - you've got to do what's right for you and your business at that time.
It's just nice to hear a successful guy who built a business worth tens of millions of dollars talk about how hard it is and how he made a load of mistakes and how it made him feel and how success eventually felt like a bitter failure.
What one piece of advice would you give your 21-year-old self?
Don't focus on trying to improve your weaknesses, focus on how to make those weaknesses your strengths.
Oh, and trying to bleach the ends of your hair with toilet bleach and a condom probably won't end well.
Who or what has had the single biggest influence on your working life?
It's all a continuum, but I think getting married and becoming a father had a huge impact on every aspect of my life. Up until that point, I was unfocused and frustrated. It's no coincidence that I set GrowTraffic up the week before my son was born.
Tell us something about you that would surprise people.
I ran a rat breeding project for the best part of ten years. I bred thousands of rats in that time and I was the first person in the world to breed a blue variegated down-under dumbo rex rat, something that took six years and a lot of planning to achieve.
I lost interest almost as soon as I'd achieved that goal, and although our son has two pet rats now, they aren't from the lines I bred.
What does success look like to you?
I could say contentedness, health and good relationships with the people I love, but it feels a little bit trite. 
Who really knows what success looks like? I think if my 21-year-old self could see the family, farmhouse with land and animals, property investments, successful businesses, and my involvement in the community, I think he'd think I'd made it. But I feel like I've got miles to go yet.
Every time I tick something else off the list of achievements in my life, I find there's more I want to or need to do. I think you can only measure success after the fact and I don't think I want to define what success looks like to me. I know that's contrary to what all those goal-setting advisors say. I just want to push forwards.