22 January 2020
Rozina Breen: How BBC plans will further power up the North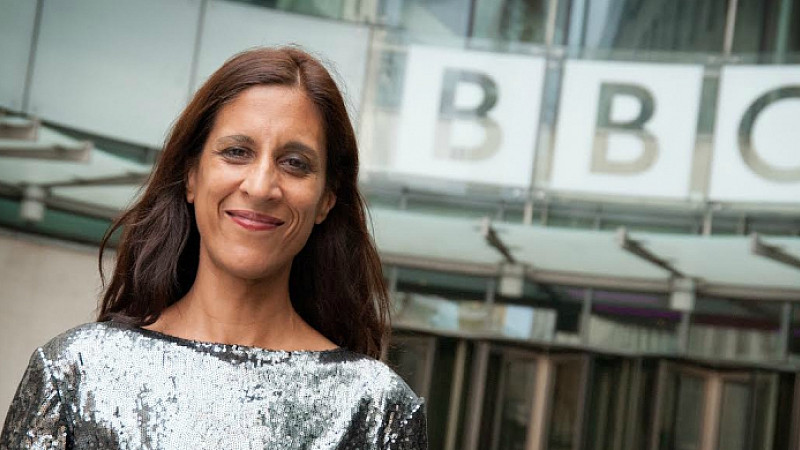 There's a brilliant scene in BBC Three comedy Ladhood, currently being shown on BBC One, in which one of the young characters appears perplexed that anyone would wish to leave Garforth in Leeds.
For this (fictional) teenager, his Yorkshire home is the centre of the universe. The series stars comedian Liam Williams and is based on his life. We see young Liam hanging around Garforth with his mates in the early 2000s and, when he's older, in modern London, where he now lives.
Despite his friend's passion for Garforth, grown-up Liam has left for London. It highlights that common path trod by talent from the north; a move south in the belief the capital is the best place to pursue a career. 
But what if Liam was starting out today? There has arguably been a tangible shift in recent years. Call it a powering up of the North if you like [a campaign from our brilliant regional print media] that means Northern talent has more opportunity than ever to make the most of that talent here in the north of England.   
Last week the BBC announced plans to move more jobs outside London and invest further in the regions of England. What does that mean for the North? 
For a start, BBC Sounds will expand further in Salford, where the "heart" of the BBC's flagship audio app will be based. Meanwhile, BBC News has committed to doing even more journalism from MediaCityUK. 
The BBC already has approximately 3,500 staff in Salford, working on BBC Manchester, Breakfast TV, North West Tonight, BBC Radio 5 Live, BBC Sport, and BBC Children's. The Salford site has grown impressively since it opened in 2011 and that growth will continue, providing even more opportunities for talent in the North.
And part of the BBC's bid to invest even more in the regions, expanding our economic and creative impact across the country, the Corporation also announced new tech hub for Newcastle.
Based in our existing building in the city, BBC Design and Engineering will create a new team working on BBC iPlayer, BBC Sounds and BBC News Online; what a fantastic opportunity for a new generation of software engineers; designers; product developers and data scientists to help build the BBC of the future – right in the heart of the north east. 
It's been a long-term aspiration of the BBC to do more in the North East and the tech hub announcement comes just as BBC Three documentary series, Angels of the North, was recommissioned for a second series. It's a show I love, and features brilliantly strong female characters from Gateshead. Northern stories, northern voices, and a wonderful glimpse into the world of hair extensions. 
Partnerships offer us such a great opportunity for not only greater creative impact but also diversity of thinking. It's enlivening to be working alongside the likes of Screen Yorkshire, Yorkshire Post and the Manchester International Festival. 
And the diversity of the North in all its forms is something that is equally close to my heart. That's why the New Voices campaign run by BBC Local Radio is so vital. As well as enriching our storytelling, it helps us better to be relevant and representative in 2020 Britain.
I am from a single parent, working-class BAME background and was lucky enough to start my career in Local Radio. Indeed, our BBC local stations are the front door for so many people starting out in the industry, and that includes talent currently under represented in the media. 
I believe the opportunities are here, increasingly so; for teenagers from Garforth and everyone else too.