20 November 2019
What I've Learnt: Matt Pyke, Founder & MD at Fly High Media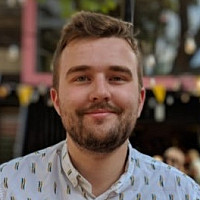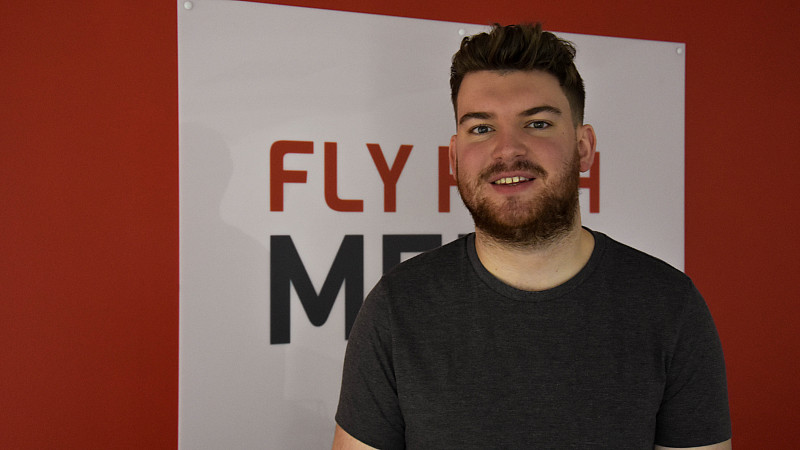 22-year-old Matt founded Fly High Media in 2015, originally starting out in Manchester.
In a short time he's expanded to four locations - including moving the HQ to Cheshire - with offices in London and Portsmouth as well as the North, and acquired another similarly-focused agency.
The agency specialises in SEO and Facebook Ads, as well as offering PPC and social solutions. Fly High has worked with clients including BT, Airbus and the University of Portsmouth.
We sat down with Matt to find out his motivations and goals.
Which single daily habit or practice could you not do without?
I believe in the 'win before you begin' mentality, so preparation is key for me. I always take time out at the end of each day to write down everything I need to do the next day using a list app on my phone. This ensures that I am not thinking about things when it's time to go to sleep.
What's been your luckiest break?
At the age of 17, I had a lucky break and joined the ranks of professional basketball with the British Basketball League team, the Cheshire Phoenix. At age 17/18 I was starting to discover myself and to learn more about life - the experience playing with the club was invaluable.
I was training almost every day with seasoned professionals from all around the world, including an ex-NBA player. They taught me what it takes to be physically and mentally strong.  
I noticed how hard they all worked every day; they would show up to the gym early and stay late. These professional players spent a long time focusing on the simplest things. This taught me that no matter how good you are, you still have to keep pushing yourself to be better and stay hungry for success. 
What's your best failure?
When I was 16 I developed an online business selling printed organic cotton t-shirts. However, I quickly discovered how expensive it is to build a new brand from scratch. It was impossible to sell at a price point that generated sustainable profit levels.
However, I did learn a lot about the importance of cash flow and brand development. It was a great practical introduction to the world of web design, Facebook advertising and Google AdWords which helped focus my mind on studying marketing at university. 
What is the best investment you've ever made, either financial or time?
My best investment was definitely deciding to merge with another creative marketing agency. My friend and now-business partner was running a very similar business to Fly High Media in the south of England. Our skill sets complemented each other, so we decided to put our energy into building one company and merged clients, fixed costs, etc.
The investment in this collaboration has enabled Fly High Media to grow quickly in a short space of time. 
How would you describe your work/life balance?
When you own and run a business, there is always more work to do than hours available - however, I do try to maintain a healthy work/life balance.
I have flexibility over the hours I spend in the office and I will usually try to work a set amount of hours per day. I am very lucky to have only a five-minute commute to the Fly High Media head office, so I can easily pop back in the evenings if required. I always try to keep weekends free from work. 
In my spare time, I enjoy going to the gym and playing basketball. I'm a big fan of the Cheshire Phoenix Basketball team, and this year Fly High Media is a sponsor.  
Which book would you recommend others to read and why?
'High Performance Habits' by Brendon Burchard. This book gave me some great ideas that I implement into my daily routine to get the most out of my day and be best prepared for anything that happens.  
For example, he says to ask yourself three questions every morning before you start your day:
What can I be excited about today?
What or who might trip me up or cause stress, and how can I respond in a positive way, from my highest self?
Who can I surprise today with a thank you, a gift, or a moment of appreciation?
These three powerful questions help me manage the working day.  
What one piece of advice would you give your 21-year-old self?
To stay focused on my own journey rather than worrying about what others are doing.
With Instagram and other social media platforms, it is easy to compare yourself to others. The moment I decided to focus more on my team, my business and myself everything changed for all three. 
Every person and company's journey is different, each takes different amounts of time to grow. On social media, you don't tend to see all the hard work that it took for people to get to their current level of success.  
Who or what has had the single biggest influence on your working life?
Probably my Dad. He's been a big influence on my business life, has passed on some great advice, books, and some tough love sometimes. It is good to have those things in your life and I am lucky to have those all in one person, especially in a family member. 
Tell us something about you that would surprise people.
I am 6 foot 7 inches tall, but scared of heights. I have also been teetotal since 2017.  
What does success look like to you?
We spend a lot of our adult life working, and for me, success is about waking up in the morning and being excited about the work I do.  
I thoroughly enjoy running Fly High Media, the people I work with and the clients we serve. I also think success is about feeling fulfilled. One of the best ways to feel fulfilled is by helping others to achieve their goals.