05 September 2019
Where We Work: DealTrak, Leeds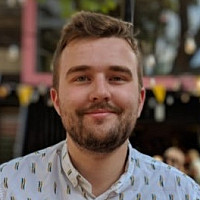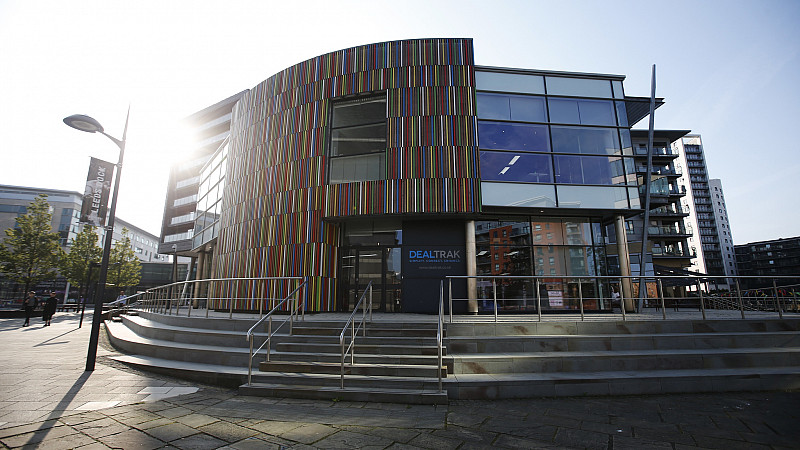 DealTrak is one of the UK's leading automotive finance and insurance specialists. The DealTrak platform is dedicated to connecting the automotive finance and insurance sector. 
The £3.6 million turnover FinTech firm has consistently recorded significant, double-digit growth each year since 2013, and its technology is used by 1,100 dealerships the length and breadth of the country.
We spoke to Neil Watkiss, Head of Consumer Credit, to find out what he thinks about the DealTrak office.
"Who couldn't love this building? It is a brilliant place to work. It was great that all the staff had input into the design of the office before it was fitted out, so it's absolutely our space. I'm particularly proud that one of my heroes - the wartime codebreaker Alan Turing - is honoured by a meeting room being named after him. That was my suggestion!"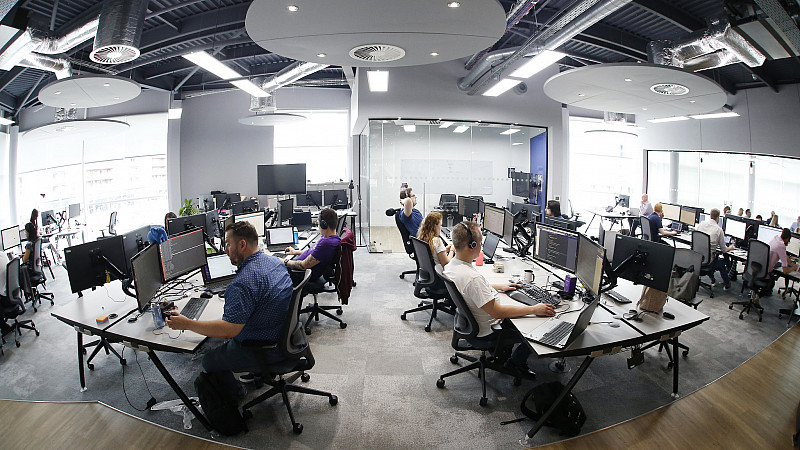 Where is it?
DealTrak, Block F, Leeds Dock, The Boulevard, Leeds LS10 1LR
How big is it?
This automotive FinTech firm occupies arguably the most eye-catching of all the buildings at Leeds dock. Home to the automotive F&I specialists since 2017, the 5,300 square foot space is set over two floors, with a communal balcony overlooking the waterfront, on the upper level.
With glazing throughout, day-to-day operations are managed from upstairs, while serious kerb appeals comes thanks to a ground floor collaborative hub with breakout spaces for discussion, as well as a pool table, dartboard and arcade games. 
Plenty of natural light comes courtesy of the floor-to-ceiling windows which occupy most of the external and internal walls - a decision which stemmed from a commitment to employee wellbeing. Such is their attention to employee mental health, the firm has been awarded Investors in People (IIP) and Workplace Wellbeing Charter recognitions. 
Prior to becoming home to the company, the building had played host to Google's digital garage, and a 'comic-con' style event. Now, the site has a communal eating and drinking space, retro arcade games and a pool table, as well as numerous other breakout spaces, designed to offer a place for the digital teams to take a break from their screens. 
What happens there? 
DealTrak is a Leeds-based FinTech firm, which helps thousands of UK car showrooms to manage the finance and insurance (F&I) side of their business. It has brought automotive F&I transactions to life for over 15 years – and continues to challenge the norm. 
The team remains dedicated to connecting the motor industry through the provision of a seamless integration between car dealers, brokers, lenders and insurance products – resulting in commercial advantage for all parties. 
Alongside their day-to-day operations, the firm also launched a brand-new 'TaxiTrak' service in June. It provides real-time GPS tracking of the city's water taxis, Twee and Drie – carrying in excess of 120,000 passengers each year. The app includes functions enabling passengers to pinpoint each boat's exact location and plan journeys based on their current status – with refuelling and maintenance updates also enabled.
Why is the workplace appropriate?
The main meeting rooms are named after Tim Berners-Lee, inventor of the World Wide Web, Alan Turing OBE, father of theoretical computer science, and the inspirational Falklands War hero, Simon Weston CBE.
The Boardroom is named after Peter Laburn, co-creator of strategic leadership development programme 'Lead With Humanity' – a key influence in guiding the future strategic direction of DealTrak.  
Breakout spaces on the ground floor allow developers to take a break from their screens and rest their eyes. While a communal kitchen and barista-style coffee machine encourages social interactions between departments.  
The HQ also has lots of space for the various pets which visit from time to time. Operations Director, Steve Lees said: "Allowing our team to bring pets into the office is part of a much wider philosophy around making everyone within the DealTrak family feel valued and appreciated for the people they are. It's so much more than just letting dogs come to work, it's about creating the right atmosphere and culture within your business."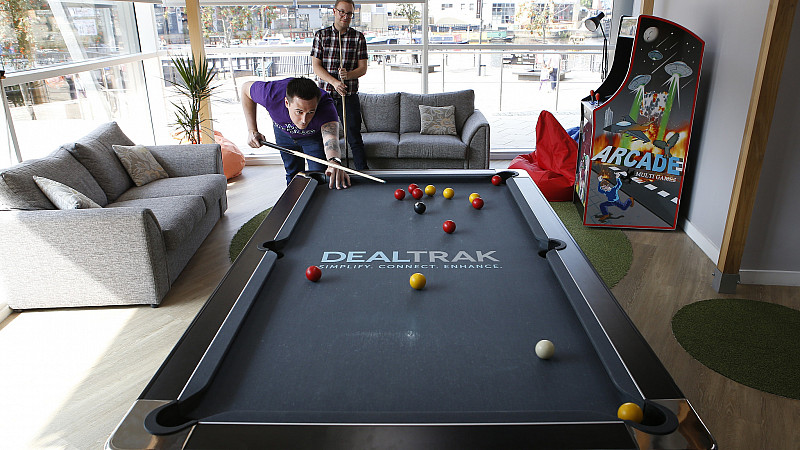 Who works there? 
A total of 35 employees work there, across several departments. There are developers, software engineer, testers and product experts, as well as business development and account managers, client services and the senior leadership team. 
Although the firm offers a flexible working culture and gives colleagues the opportunity to work from home three days per week, it does have strong transport links too. Located just off the main Leeds Ring Road, it's easy to access from the M1 and M62. 
It's part of the company's philosophy to ensure DealTrak is made up of the F&I industry's leading lights – but unsurprisingly not all of them reside within close proximity of Leeds. So, to in order to attract and retain the talent they value so highly, the company also rents a house, which those colleagues from further afield can use as a bolt-hole when they want to spend consecutive days at HQ. 
Think your workspace is wonderful?
Workplaces across the North are changing. For many, the physical changes are to encourage a cultural change, with more pressure being put on businesses to consider the wellbeing of employees. Whether your office has recently been refurbished, it's beautifully designed, or it's just vastly different from a typical office, we want to hear from you. Our Where We Work feature is a visual piece so any submissions will need to include HD photos. To find out more, please email Josh.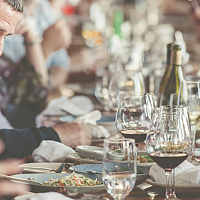 Celebrate with influential figures at our Tech Dinner
The event will bring together tech professionals for an evening of celebration and networking.