11 September 2019
What I've Learnt: Fergus Clawson, CEO at Blueclaw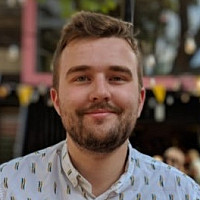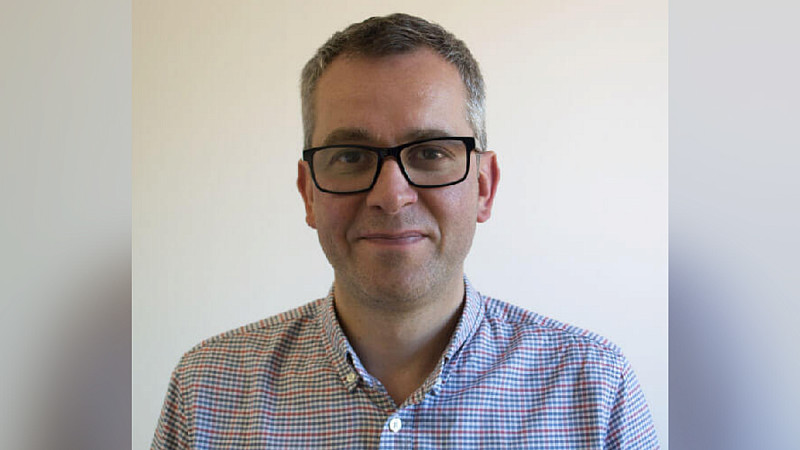 Fergus Clawson founded Leeds-based Blueclaw in 2007, and the company has gone onto work with a portfolio of successful international clients.
The SEO firm focuses on the influence of data, providing more than its original core offering and extending into PPC, CRO, digital PR and content marketing. In its 12 years in business, the agency's won a host of awards, including at the UK Search Awards, the Northern Digital Awards, and the DADI Awards.
We sat down with Fergus to find out what he's learnt during his time as CEO.
Which single daily habit or practice could you not do without?
I make sure I go for a walk every lunchtime. A daily walk helps me stay in the present and be mindful of things that are of real value. 
Life isn't just the office, and taking just half an hour or so out really helps put things into perspective and allows me to take a step back. 
We encourage regular desk breaks within the agency as part of our general wellbeing initiatives. I also read national and international broadsheet news to stay in touch with current affairs - the big topics like Brexit and climate change in particular. 
I don't tend to use social channels as I like to keep myself within the engine room.  
What's been your luckiest break? 
Not working for a few months after my radio stint at the BBC. This gave me the time and space to start my own business.
I learnt a lot during this time as I had to plan strategically, stay positive and have confidence in what I was setting out to do. 
During the start-up phase, you need support from those who are closest to you, not just financially but also mentally - a small dose of encouragement each day goes a really long way and I like to think that has had a knock-on on how I run the business on a daily basis. 
What's your best failure?
Learning the hard way on how to hire and retain the 'right' people. I'm a firm believer in hiring people who are much better than me at certain things. 
Making a priority of attracting intelligent, early-career employees who have fresh ideas, energy and great potential can go a long way to lifting an agency to the next level. 
We now invest much more time and money into staff development than we did, say, four or five years ago. 
What's the best investment you've ever made, either financial or time?
Discovering the world of SEO back in 2005. I spent a year or so knee-deep in various SEO forums, mostly with a few early adopters across the pond. 
I thought to myself, I can offer this 'SEO thing' for growing businesses. That soon evolved into investing in a team, and developing from SEO into a full range of digital services like PPC advertising, conversion rate optimisation, and more. 
We're still in business and thriving 14 years later, so the time I spent locked in an office at home was a very wise investment.
How would you describe your work/life balance?
Managing work/life balance that fits around family life can be difficult and I'd say it's taken some time to perfect it. 
On average I work four days a week in the office and I tend to bypass the morning rush-hour commute. 
This allows me to have breakfast with the kids and catch up on various emails before I hit the office. I've not watched Killing Eve yet, so this tells me I probably do need to chill out more!
Which book would you recommend others to read and why?
'The Hacienda: How Not to Run a Club' by Peter Hook. An eye-opening, frank and honest account on how not to run a 'business' - and a nightclub!
What one piece of advice would you give your 21-year-old self?
Invest all spare cash in a company called Google.
Who or what has had the single biggest influence on your working life?
Learning how not to fear failure has been the biggest influence on my working life. It's taken me many years to learn how to step outside of my comfort zone without feeling overly anxious that something may go wrong. 
Although it has taken some time, I now know what my limitations are, and I don't beat myself up when I fail at something. I'd rather rise to a real challenge than regret the opportunity has passed me by. 
Tell us something about you that would surprise people.
I'm an avid and ageing bedroom/Soundcloud techno DJ. 
What does success look like to you?
Leicester City winning the Premier League back in 2016. A 5000-1 sporting miracle by a team predicted to go down at the start of the season. 
To me, success can be judged in many ways. If you show total conviction and you have the trust from those closest to you, then to me that's a sound measure of success. Like the 2015/16 Leicester City team!