17 September 2019
My Startup: Avail, Manchester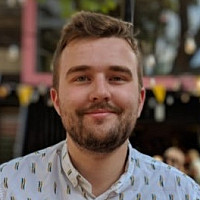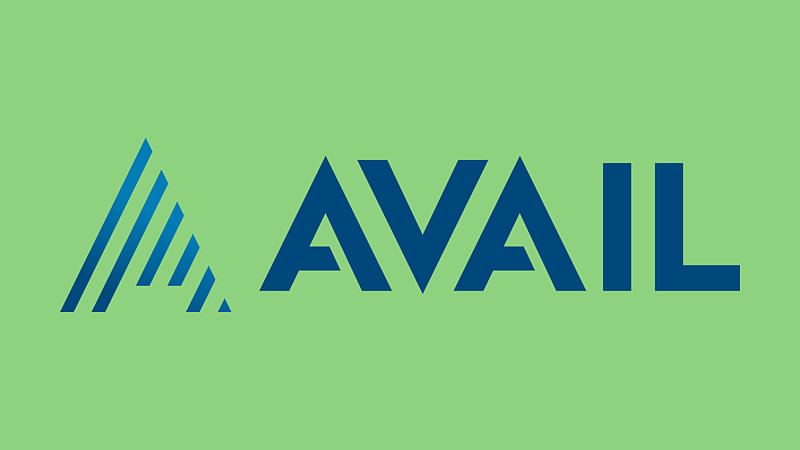 Avail works within the HGV and haulage industry as an open marketplace for drivers to find work, and logistic managers and hauliers to find drivers, through one simple booking platform.
It was founded by Erin and Callum with support from John Connolly, Co-Founder and Managing Director of C4DI in Hull, who serves as CTO. Both Co-founders are experienced in haulage and logistics, and recognised the problems that current exist in the sector - which lead to lower wages, higher fees, poor communication, and wasted time.
For this reason, they created a platform that allows drivers to locate and accept temporary work without the need of agencies.
Founders: Erin Short & Callum Clark
Founded: 2017
Website: availhub.com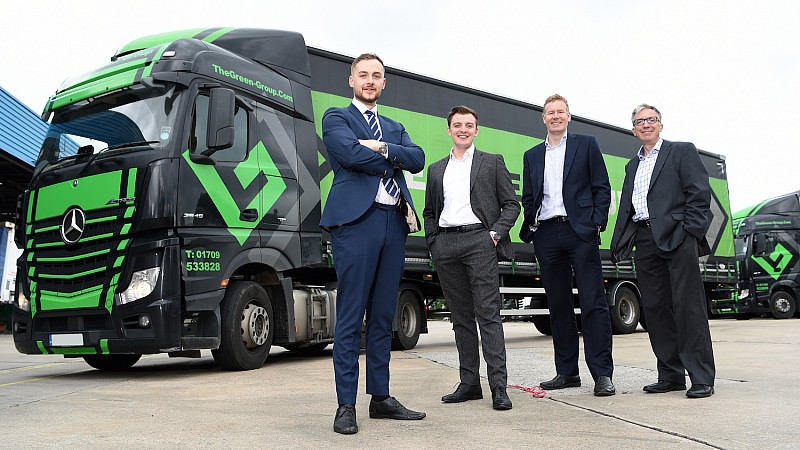 We spoke to Erin about what's behind Avail.
Why did you start Avail?
Before starting Avail, I was in the British Army for six years as a logistics specialist but was medically discharged after being injured. Returning back to the UK, I became a lorry driver, and quickly realised how difficult it was to make ends meet in the HGV industry. 
I was approaching recruitment agencies for work on a daily basis, but they either couldn't find roles applicable to me, or they were taking huge cuts from my salary when they did place me. I started to think that there must be an easier way for drivers to find work and get paid fairly, and so I developed the concept for Avail - an app which helps drivers find work, and hauliers find drivers. 
Tell us more about the tech behind the product?
Avail is changing the way recruitment industry works. Much like Fiverr and Uber, who connect gig workers to jobs, we are doing the same for the HGV industry. Building an app that can serve every HGV driver in the UK has been a huge process but we're very proud of its capabilities now. 
Avail is a fully bespoke, Azure-built, native app. The system UX and UI has been tested to be intuitive for all users - from hauliers searching for drivers, to the drivers themselves who are looking for work, and we have also implemented the basic principles of AI to help the customer journey.
Where are you at right now?
2019 has been very exciting. We began trading in March this year, focusing on the North West as a pilot phase and steadily expanding nationally. We currently have over 2,000 drivers using the platform, who can access roles from over 20 hauliers, including one of the largest companies in the sector, The Green Group. 
This June, we received £350,000 of investment - including £300,000 from the Northern Powerhouse's Mercia Equity Finance fund. This funding will enable us to further develop the platform and app.
What are your aims for the next year?
Over the next 12 months, we're looking to further extend our reach and grow our current user base by 200% by the end of 2019. We want to expand our national coverage for both drivers and hauliers and develop our current positive relationships with associations and trade bodies in the industry. 
What's been the hardest thing about getting Avail off the ground?
The misconceptions of the recruitment industry have been the hardest thing for us to overcome.
Yes, there are many agencies across the sector who do questionable work and bring the reputation down, but there are even more great companies who are driving the sector forward and revolutionising how recruitment works. 
On tangible level and like any other start-up, gaining investment is a long process (we have been very lucky to work with the Northern Powerhouse's Mercia Equity Finance fund), and from a tech aspect, the development of the app has been hard going - it can be very difficult for someone not from a coding background to understand the jargon which comes with app builds. 
Why should more people use Avail?
We have saved money for every haulier we have worked with (on average £4,000 per driver), and have increased wages for every driver using the platform, so we're really proud of what we have achieved to date. 
How much will it cost users - and why is it worth the investment?
The drivers on our platform don't pay anything as it's our mission to improve the lifestyle and earning potential of HGV drivers in the UK. Hauliers using Avail pay £7.50 per day per driver. 
We honestly believe we are changing the nature of the industry and driving it forward, especially for the next generation of drivers who have grown up with tech and the surge of the gig economy.