15 August 2019
Where We Work: In Touch, Manchester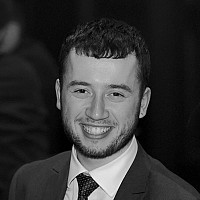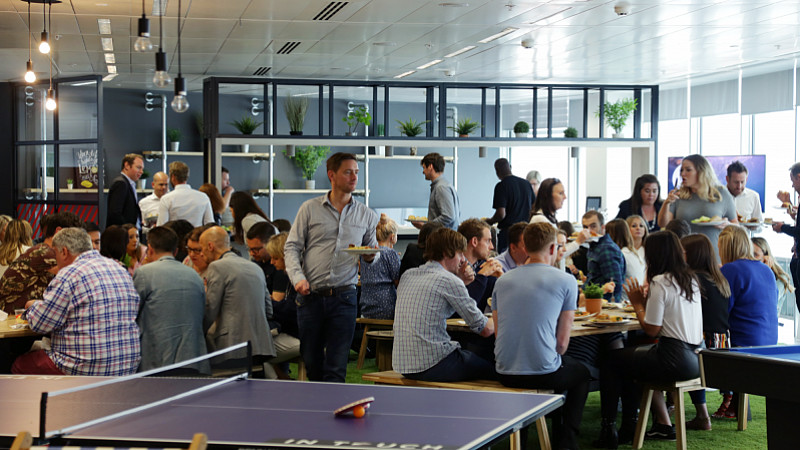 In Touch is a Manchester-based business that operates a network for professionals, providing development, coaching and training to help them further their careers.
In 2018, In Touch was named 19th on the Deloitte Technology Fast 50 awards and has been recognised by the Financial Times as one of the fastest-growing companies in Europe.
Established five years ago, the company now employs over 160 people in the UK and US. Following their most successful year to date, In Touch is currently on the hunt for 40 talented individuals to join its growing head office. 
We spoke to Oliver Tarpey, Head of Marketing at In Touch to find out more about the space...
"Our new, custom-built Manchester office has opened up fantastic opportunities for collaborative, creative working. The open plan design enables teams to work together and communicate with ease, which is what is needed to spark new ideas and implement innovative changes quickly as a reactive tech business.
"Giving your employees the time and space to relax helps to keep them energised and encourages them to put in 100% when dealing with fellow staff and our network members. Access to such amazing facilities really does make life at In Touch easy and fun!"
Where is it?
In Touch, 3 Hardman Square, Manchester, M3 3EB
How big is it?
Located in the heart of Manchester's Spinningfields, In Touch HQ is a modern and stylish space located on the third floor of 3 Hardman Square and features panoramic views across the popular business and entertainment district of Manchester. 
The space is 20,000 sq ft across one floor and includes open-plan office space, a large 'Lawn Club' networking area with bar, four breakout rooms, a private boardroom, five meeting rooms and a modern conferencing zone which has been hired out by the likes of BookingGo and Talk Sport.   
Every office or meeting room housed within the space has been named after well-known locations and landmarks across Manchester such as 'Piccadilly' and the 'Etihad Stadium' as a nod to the firm's heritage. Employees can also relax, enjoy their lunch and socialise in the 'Lawn Club' which features game consoles, guitars, a pick and mix stand, pool and table tennis tables and a slush machine. This area has been particularly well received by staff as it lets them completely zone out from the work environment whilst on a lunch break.
What happens there?
The Manchester HQ is the main hub for the In Touch team and inspires collaborative working between the different departments based there. They wanted to ensure the office was a place people wanted to work from whilst also providing a space to socialise and relax, allowing their people to thrive doing the work they do.
The dedicated conferencing space also enables In Touch to enhance the events calendar available to their 40,000 members. There's been a broad selection of evening networking events delivered throughout the year since the firm moved into the premises in December 2018.
Why is the workplace appropriate?
Over the past five years In Touch has grown from a team of six to now having over 130 employees based in Manchester. Being able to evolve and adapt within this space, was something that has been invaluable to the growth of the business. 
Who works there?
This office is the main base for the company with 132 members of the team based there. The office houses the organisation's Marketing, Business Development, Sales, Human Resources, Customer Care and Finance teams as well as being the main office for their CEO Matthew Roberts. 
Think your workspace is wonderful?
Workplaces across the North are changing. For many, the physical changes are to encourage a cultural change, with more pressure being put on businesses to consider the wellbeing of employees. Whether your office has recently been refurbished, it's beautifully designed, or it's just vastly different from a typical office, we want to hear from you. Our Where We Work feature is a visual piece so any submissions will need to include HD photos. To find out more, please email Josh.