20 August 2019
My Startup: VidSnap, Leeds
Yorkshire startup VidSnap has launched a brand-new online service set to revolutionise the way a bride and groom capture the moments of their wedding day.
The service offers the happy couple the chance to experience a guest's-eye-view of their wedding day by providing a simple way for guests to upload their videos and photos from the wedding, with the added opportunity of having these creatively edited into a personalised video.
The founder, Martin Moore, is also the Director of Leeds-based photography and computer graphics company, Project Six Studios. He worked with York-based Rootsol Ltd, to develop VidSnap.
Founded: Launched in June 2019
Founder: Martin Moore
Website: vidsnap.uk
We spoke to Martin to find out more about his new startup...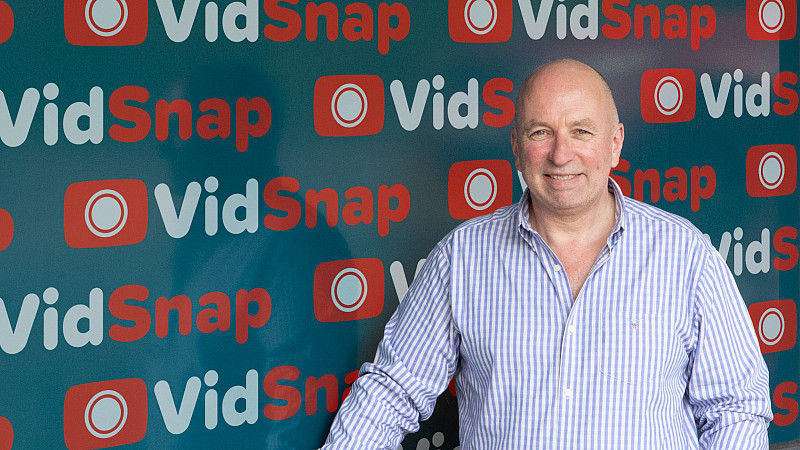 Why did you start VidSnap?
I was inspired to create VidSnap while filming customers' reactions to the World Cup at my local pub in 2018. I noticed how many people were filming and taking pictures on their phones, yet I knew there was no way I could obtain the content they'd captured to use in my film. 
I began investigating if such a service existed, and came across a handful that allowed for the upload of videos and photos, but they all revolved around downloading an app. I instantly saw a gap in the market and began exploring the technical requirements for a much simpler service.
The minute I began researching, I decided that the main aim would be to create something that would allow a bride and groom to obtain those moments captured by guests at their wedding that they would otherwise not see. The good thing about how I created this service is that it can be used by any event organiser, not just the happy couple.
Tell us more about the company.
Unlike other services similar in nature, VidSnap works by providing a unique event QR code for guests to scan instead of relying on the download of an app.
All guests simply have to do is point their camera at this QR code and tap the pop up (iOS 11 and Android 9 onwards) or enter the unique web address and enter their name and email. That's it, they can then enjoy the rest of the wedding or event. 
A day later they then receive an email containing a link which takes them to a private platform to upload their videos and photos. What's more, we know that life gets busy, so we allow up to two weeks for them to upload. Whether they have uploaded or not, VidSnap respects privacy and their details are deleted after the upload deadline.
The guest experience is 'silky smooth' and very simple, and allows the upload of videos and photos right from their phone's library. 
Once the uploads are complete, the event organisers or the bride and groom will receive a link to view their private drive and download the images and videos that they want. Here, they have the opportunity to upgrade from the 'Collect Only' package, to the 'Collect+Edit' package where they can select the videos, photos and music that they wish to have creatively edited into a film.
Should they not wish to upgrade, the videos and photos can be accessed and downloaded for up to two weeks after the upload deadline.
Where's the business at right now?
It's very early days for VidSnap as we only just officially launched in June, but we're making great progress. VidSnap has already showcased at three weddings and a birthday party and we've got a variety of bookings throughout the summer, including an unexpected baby shower.
That's the beauty of VidSnap though, it really can be used at any event.
What are your aims for the next year? 
We really want to grow the business and expand into other areas such as charity balls, corporate events and so on. Who knows, maybe even one day we could be live at a red-carpet event. At the moment though, we are focusing on raising our profile and letting people know about the benefits of using VidSnap. We've developed a marketing strategy and invested in some promotional tools that will help us to reach the right audience. 
Once we are fully off the ground, based on user feedback, we plan to add new features and look at ways in which we can develop the technology and offer a more interactive service, but that's a secret for the future.
What's been the hardest thing about getting VidSnap off the ground?
During the final testing stage, we experienced some small issues with concurrent uploads, so we decided to rewrite the programming language. We knew from the outset that the success of VidSnap would be down to the simplicity and reliability of the guest experience, so we had to make sure that the upload process was silky smooth.
Why should more people be using VidSnap?
At weddings and other events, guests can take anywhere between 500 and 5,000 photos. Event organisers and the bride and groom often only see one-fifth of those photos. VidSnap takes away that problem. If promoted correctly at the event, they can see every photo taken. 
It is so simple to use and as it doesn't require instant upload, so guests can enjoy the event or wedding without having to spend time uploading photos via an app. The real advantage is that if required, they can upgrade to the 'Collect+Edit' package which includes a creatively edited 'guest's-eye-view' of their event. The results from material captured on smartphones can be truly amazing!
How much will it cost customers? and why is it worth it? 
The 'Collect Only' package is completely free! The revenue is generated from the 'Collect+Edit' package, which is charged at £299, but the good thing is that we don't pressure customers to upgrade. We don't need to - the video section on our website with examples of our work speaks for itself! 
The 'Collect+Edit' package offers true value for money as it provides the customer with a fun 'guest's-eye-view' video of their wedding or event. All the great angles that the guests take around the first dance, for example, help to make a really fun edit. It's more personal as it's a collection of footage from a variety of different guests, some who will know the organiser inside out and some who won't know them at all. Because of this, they receive a complete mix of kind of moments that are captured.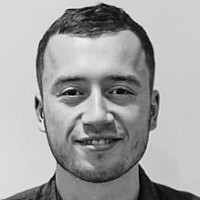 Have you recently started a company?
If you've recently launched a technology-based startup in the North, get in touch by sending Josh the key details...